Date: 12/13 May 1943
A/C Type: Stirling III
SN: BF523
Code: WP-G
A/C Nickname:
File: 110
Airforce: RAF
Sqn/Unit: 90 Sqn
Mission/Raid: Duisburg
1
Pilot
F/Sgt. Wesley Morey RCAF Nijmegen
9
2
Nav
Sgt. Basil A. Bacon Nijmegen
10
3
Fl Eng
Sgt. Royce S. Shaw Nijmegen
11
4
Bomber
Sgt. William Murray Harderwijk
12
5
WO/AG
Sgt. Edward W. Eke Amersfoort
13
6
Mid-up AG
Sgt. Arthur J. Buxton Amersfoort
14
7
Rear gunner
Sgt. Charles Green Amsterdam
15
8
16

Shot down after three hours in the air (return to England) by Uffz. Emil Heinzelmann 8./NJG 3. Crashed in Lake IJsselmeer 5km north of Nijkerk. Items and three MIA recovered in 1972, buried Jonkerbos Cemetery, Nijmegen.


In 1968 the water in the new polder South Flevoland was pumped out. Aerial reconnaissance revealed an aircraft wreck, not far from the Nijkerk-bridge.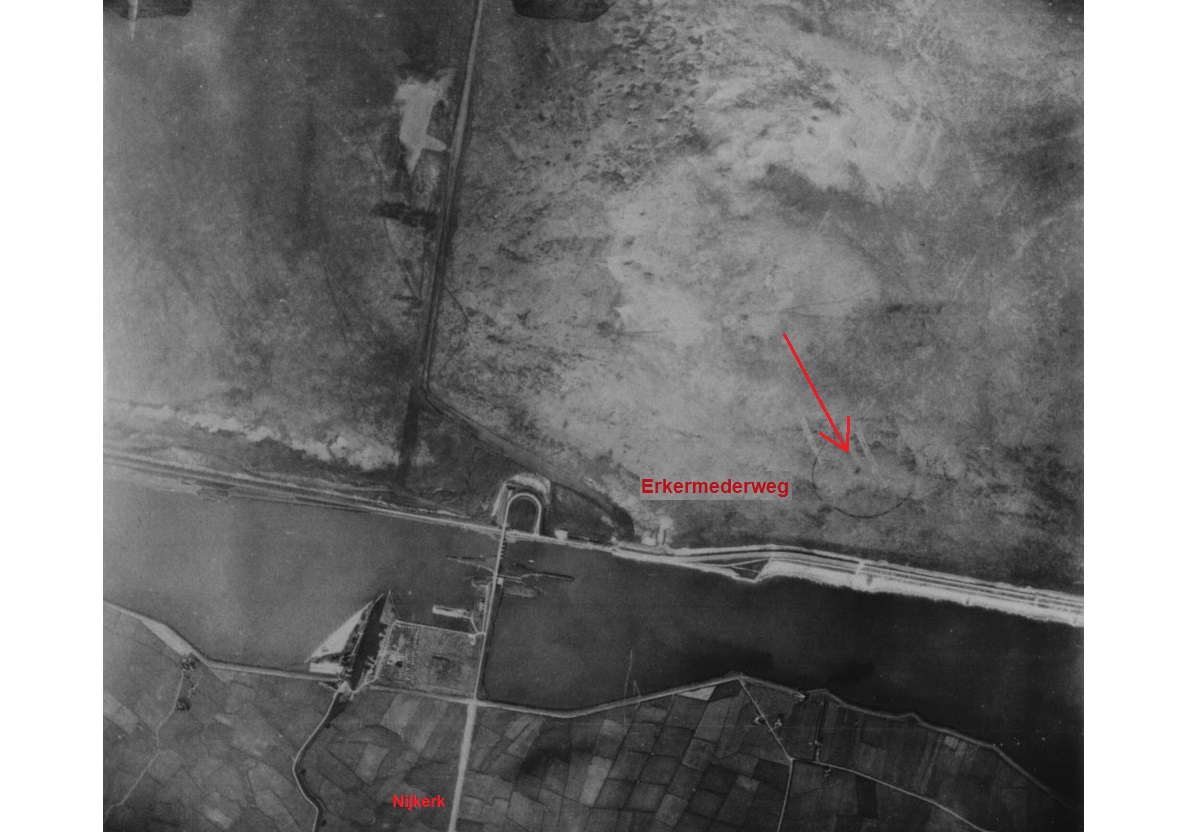 Below. 1968. Dutch Air Force salvage officer Gerrit Zwanenburg inspected the site. The former Zuyder Sea seabed still soft, hence the wooden planks strapped under his boots. He is looking at a RAF Bristol Hercules VI or VXII engine with two rows of seven (total 14) cylinders. Location is South-Flevoland, 5 km north of Nijkerk. Today a meadow at the Erkermederweg, community Zeewolde.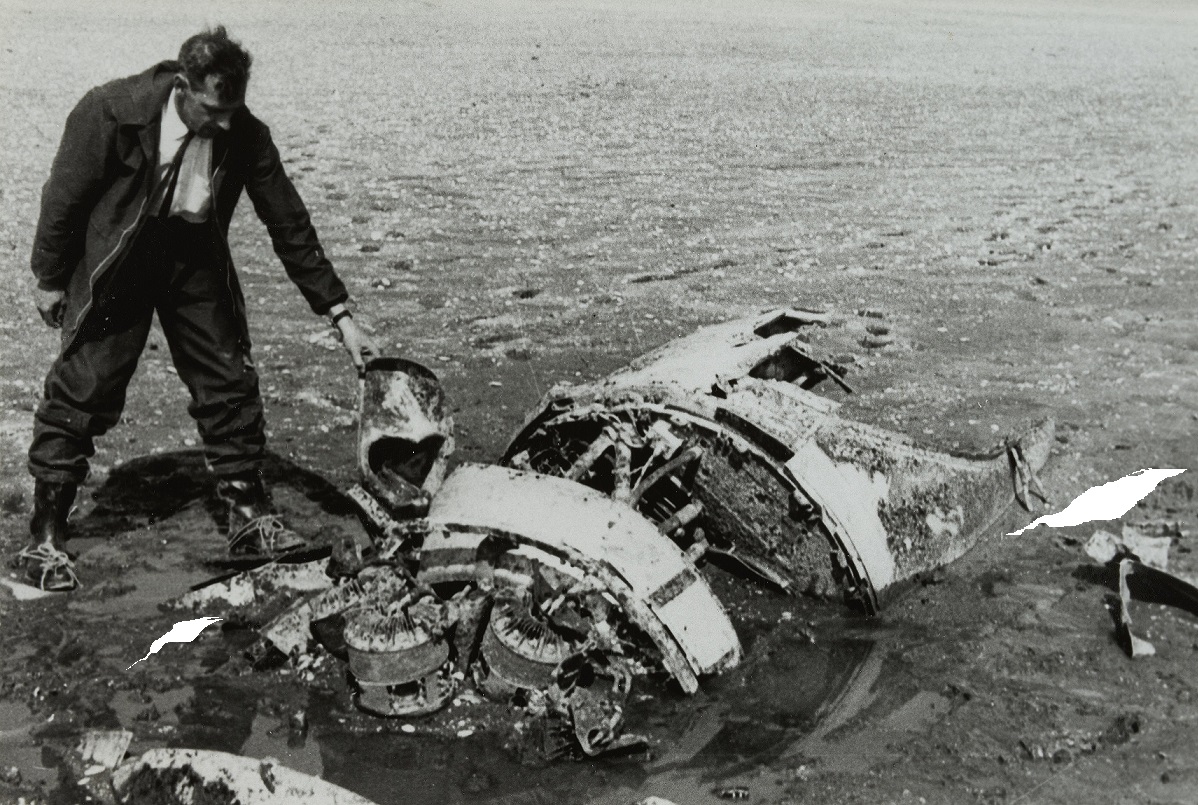 This engine was used in several English bombers, but soon evidence of a Short Stirling was found. Later was established the aircraft was the BF523 of 90 Sqn.
































Some people believed the engine was American, as mentioned in the article below, but this is not correct. B-17s had the Wright R-1820 nine cylinder, one row.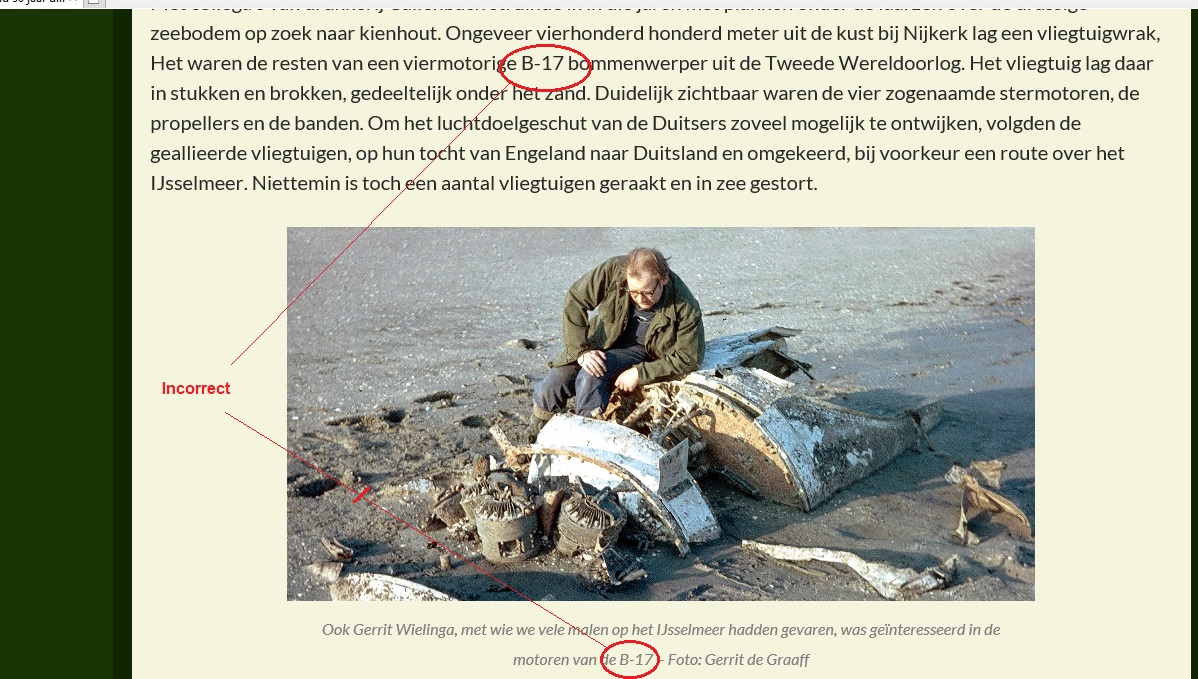 When the bottom was set in 1972 and could carry weight, the wreck was recovered. The double tail wheel, typical for a Short Stirling bomber, ended up in the Hendon museum, UK. The tyres were still under presure. Working carefully, the recovery team found the remains of three missing airmen: pilot F/Sgt. Morey (RCAF), Sgt. Bacon and Sgt. Shaw. They were buried in the CWGC centralization war cemetery Jonkerbos in Nijmegen.

In the Britisch TV-documentary 'Some of our Airmen are not longer Missing' (1978), this Stirling BF523 is subject at time frame minute 17:00 to 18:00. Mr. Gerrit Zwanenburg holds up a partnumber with '29'. This is the Short factory code for the Short Stirling bomber. A factory inspection stamp is 'SHB', this stands for 'Short & Harland, Belfast', being the factory where BF523 was build, which excluded in this case Stirling bombers build by Rochester or Austin. Bullets date 1942. Aircraft identification is often a process of elimination. At 33:22 to 33:46 he shows a bottle of hydaulic oil, coming from the above BF523 Bristol Hercules engine. At 40:21 to 41:06 Sgt. Brian Bacon's sister Beryl tells about her brother being found in the 1972 BF523 recovery. Documentary: https://www.youtube.com/watch?v=gTpAXE4WIJM&list=PLFAA96C8A4CD6DD45

During the war one of the crew had washed ashore here at Nijkerk, but was buried as unidentified airman in Amsterdam. Based on his wash ashore date, location and 'C. G' which was recorded on this burial card, he could be identified in 1972 as the rear gunner of BF523, Sgt. Charles Green. In a rededication ceremony he received a new headstone with his name. Read more: www.zzairwar.nl/dossiers/542.html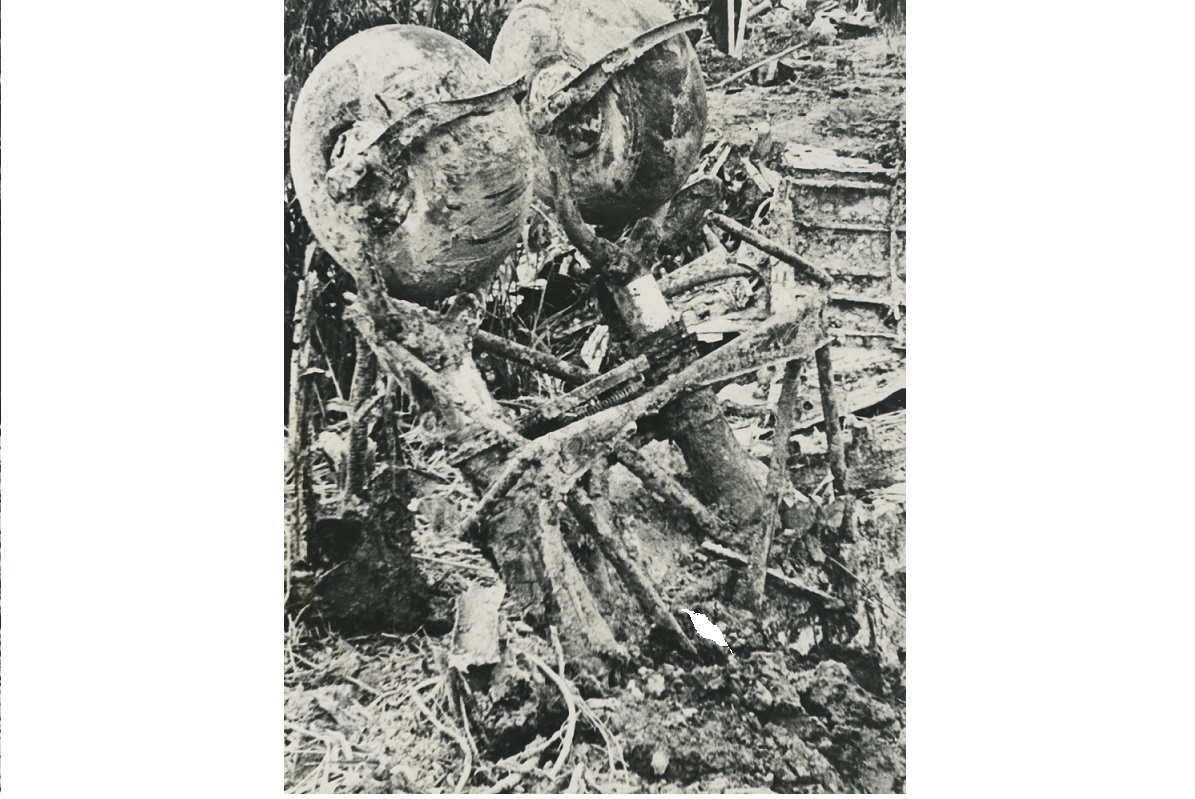 In May 2019 the community of Zeewolde erected a well designed monument to commemorate the crews that had crashed here in 1943-1944 (then sea).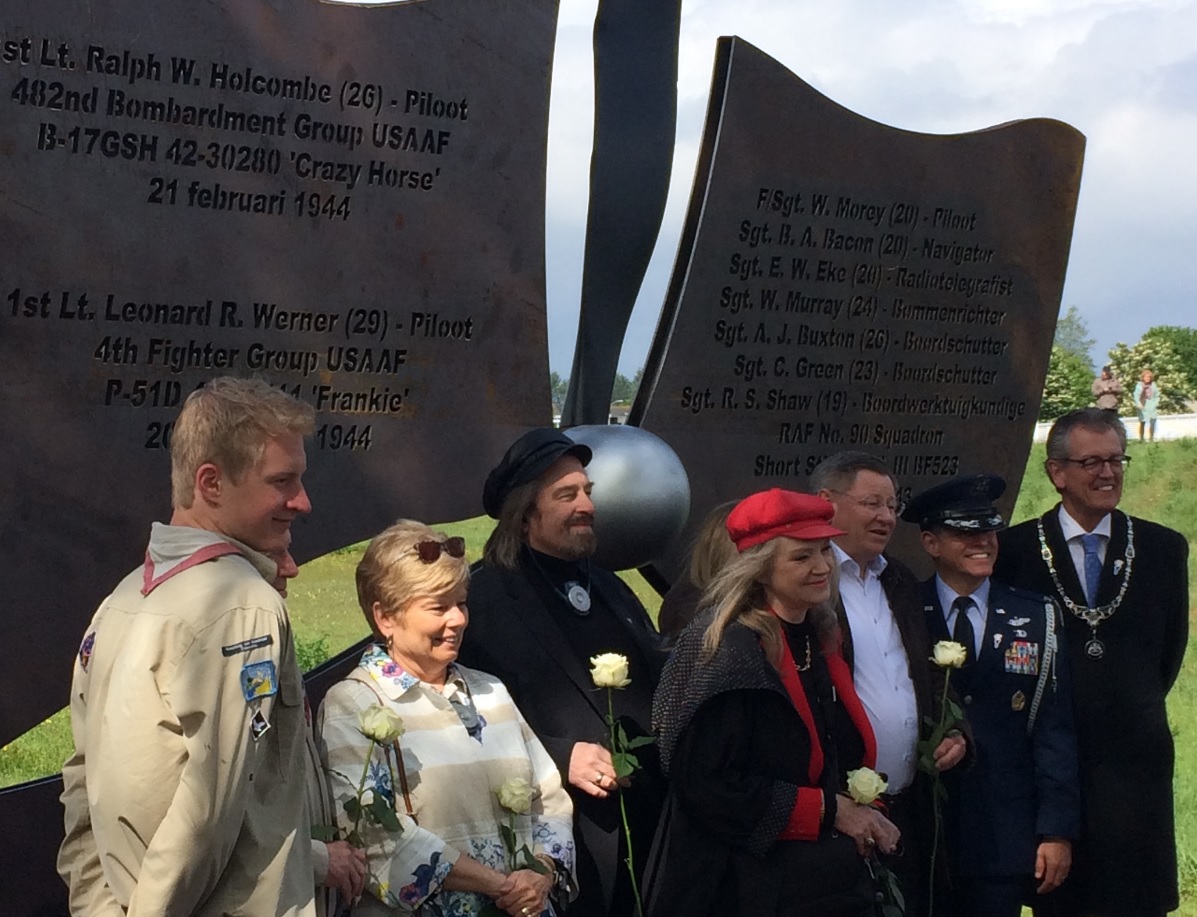 Sources:

- Website CWGC
- Book 'In de schaduw van de Glorie', S.L. Veenstra.
- Nachtjagd Archive Part 1 - 1943. Dr. Theo Boite. 2018.
- Original burial files Amsterdam 1940-1945, own research.





© ZZairwar (Zuyder Zee Air War)