Date: 1941 Jun 12/13
A/C Type: Wellington IC
SN: T2996
Code: PM-C
A/C Nickname:
File: 168
Airforce: RAF
Sqn/Unit: 103 Sqn
Mission/Raid: Osnabruck
1
Pilot
F/O Robert S. Chisholm New Zealand
9
2
CP/Obs
P/O Arthur V. Hardcastle
10
3
Fl Eng/AG
F/O William C. Taffender
11
4
WO/AG
F/S Alan Greensides
12
5
WO/AG
Sgt. Albert G. Burbridge
13
6
Rear gunner
F/S John K. Horniman Bergen (aan Zee)
14
7
15
8
16

Shot down by nightfighter Ofw. Hans Rasper at 00:37h. The aircraft dove deep in the ground. Only the body of rear gunner Sgt. Horniman was found next day at the point of impact. The German recovery team took the remains of Sgt. Horniman with them and buried him (row 1) at their base in Bergen aan Zee.


In 1966 a local in Zwaagdijk wanted to build a house on the location (Zwaagdijk no. 30, community Wervershoof), but the Germans had put in 1941 a field grave-marker on the spot (with the names obtained via the Red Cross) and although the field grave marker was long gone in 1966, everbody knew very well what was in the ground here. The Dutch Air Force excavated the site in 1966, found the crew, bombs and the fuselage of the aircraft except the tail and a wing. This wing was salvaged in 1941, see photo below (a Dutch policeman inspecting it). The five men recovered from the wreck in 1966 were buried in CWGC Centralisation War Cemetery 'Jonkerbos' in Nijmegen.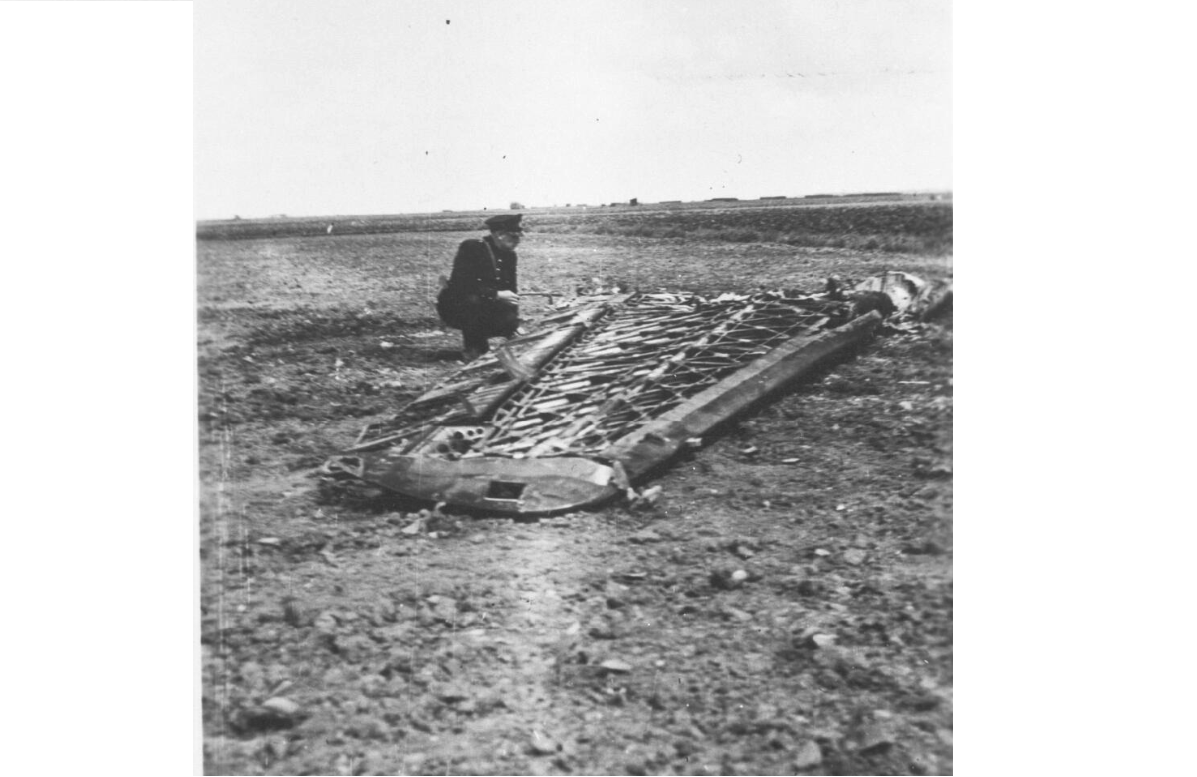 German soldiers on the scene, 13 June. Only tailgunner Sgt. Horniman's remains were recovered. In the background left, a greenhouse. Two men are replacing broken rooftiles.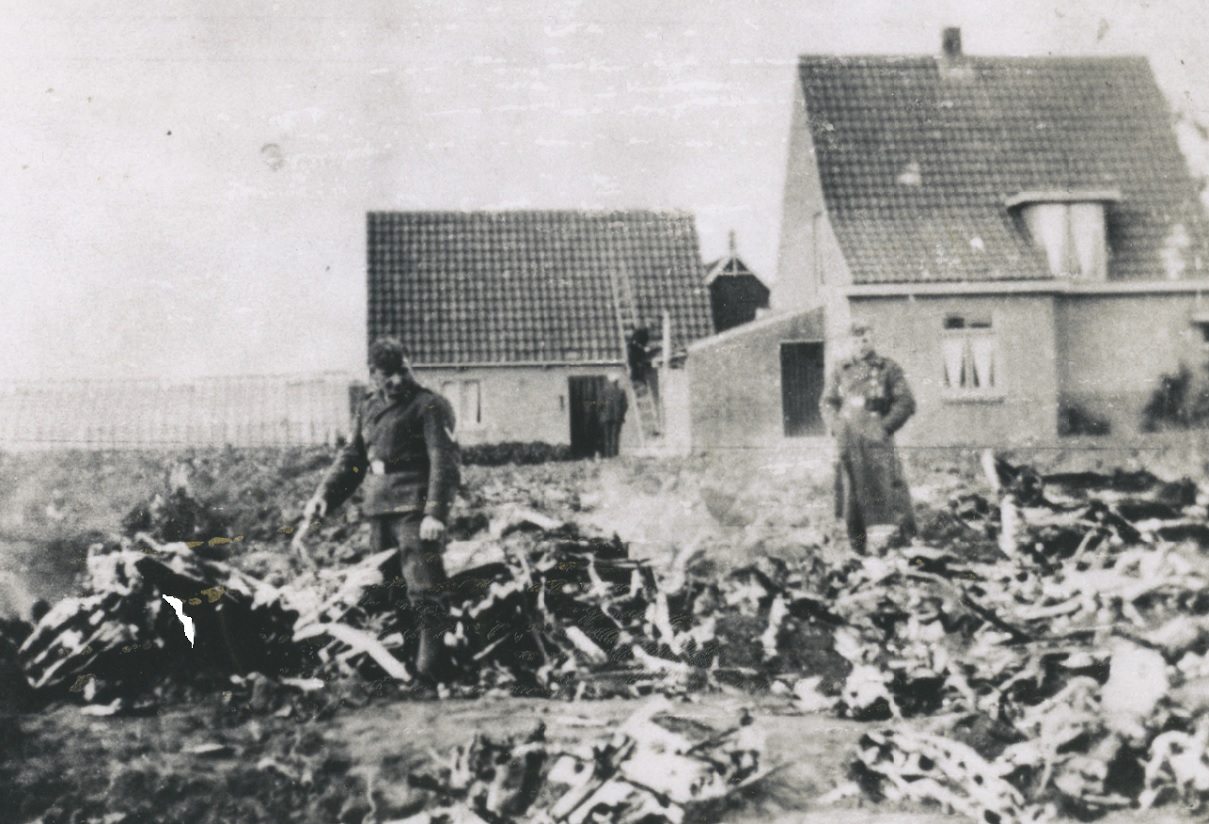 The field grave marker the Germans placed on the crash site 1941. The main section was in the ground too deep for them to recover.

































Below. Close-ups of photos of the recovery in 1966. Dutch National Archive.



























































.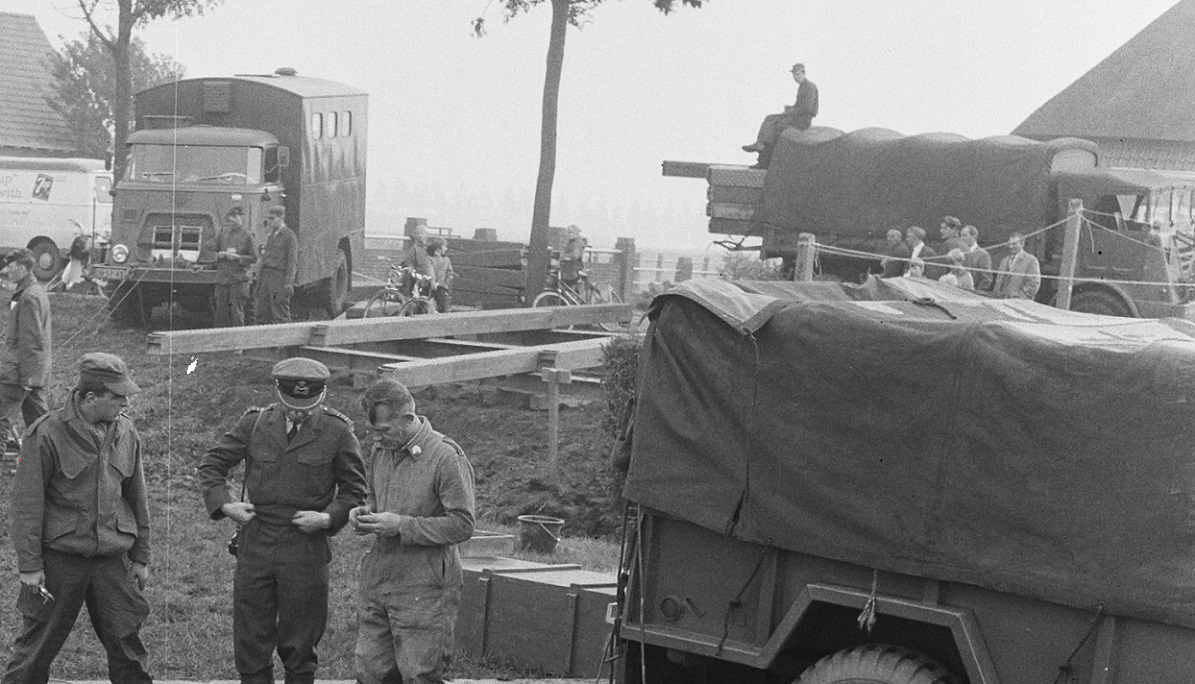 .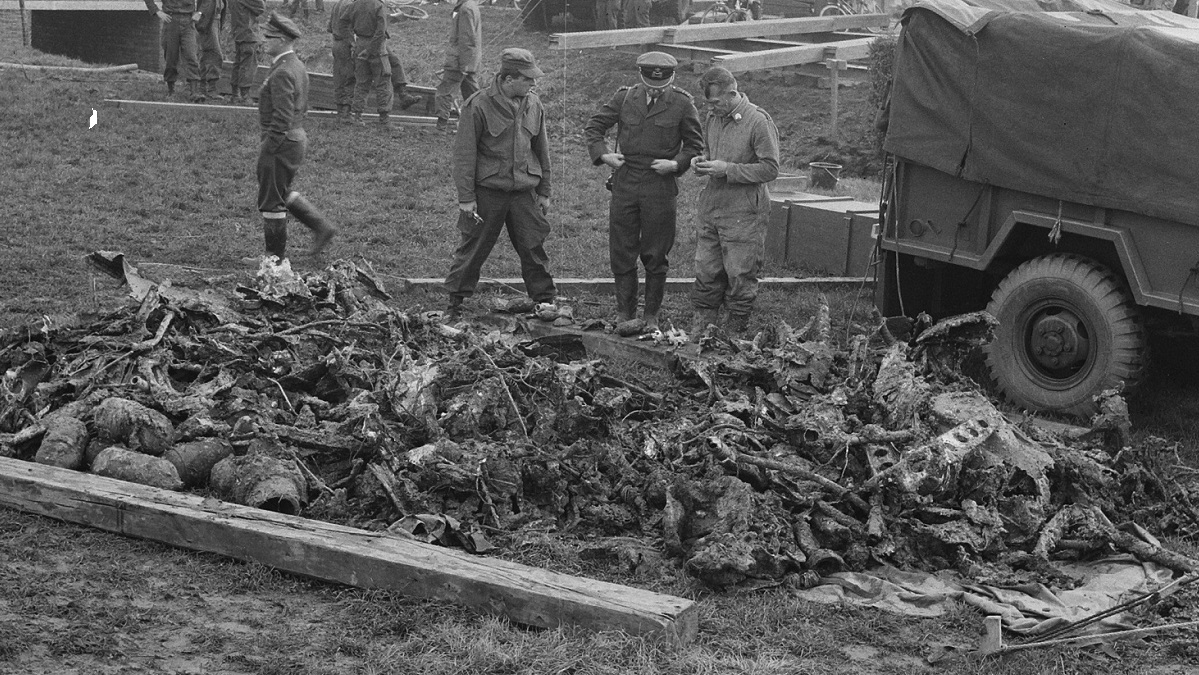 .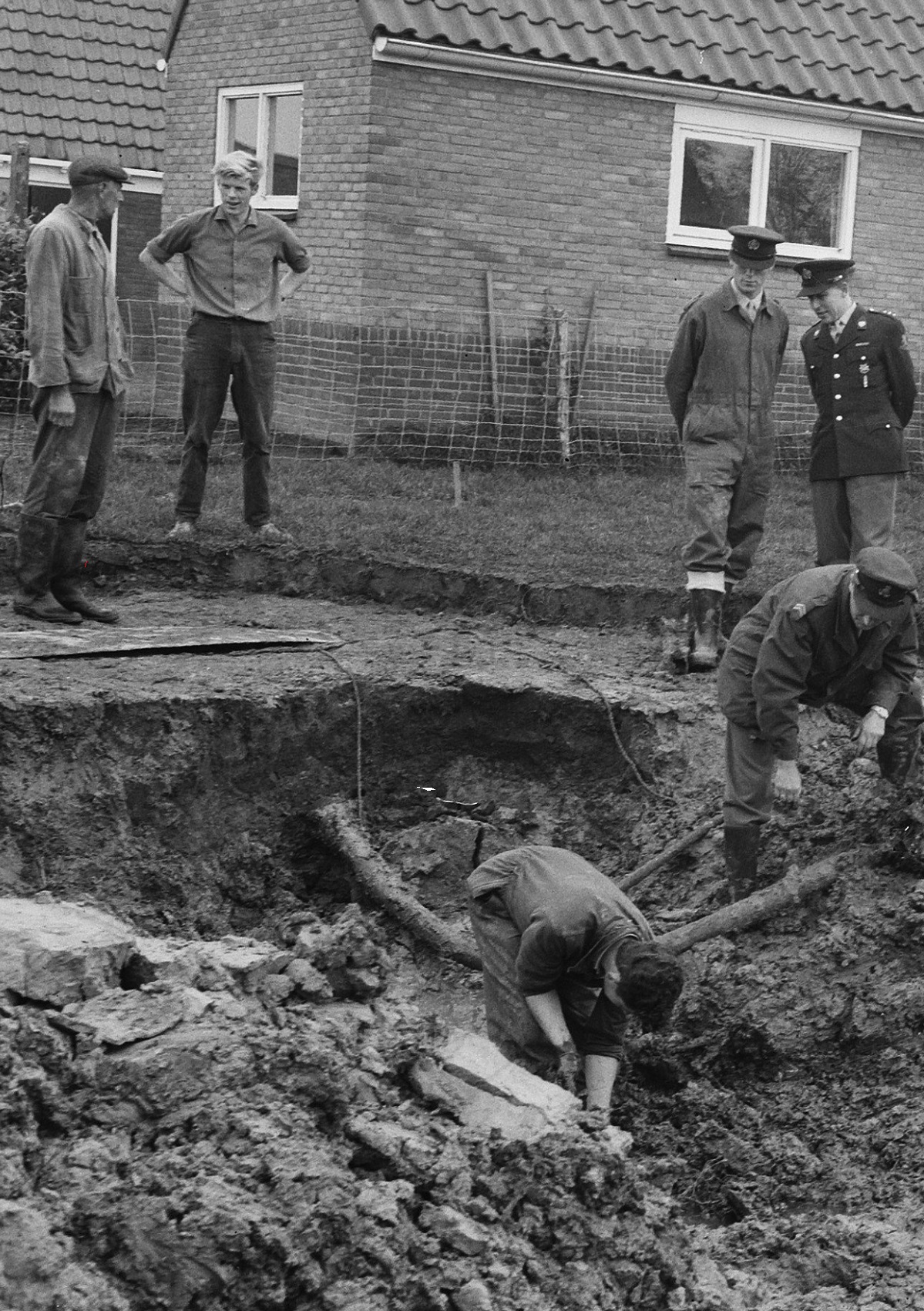 .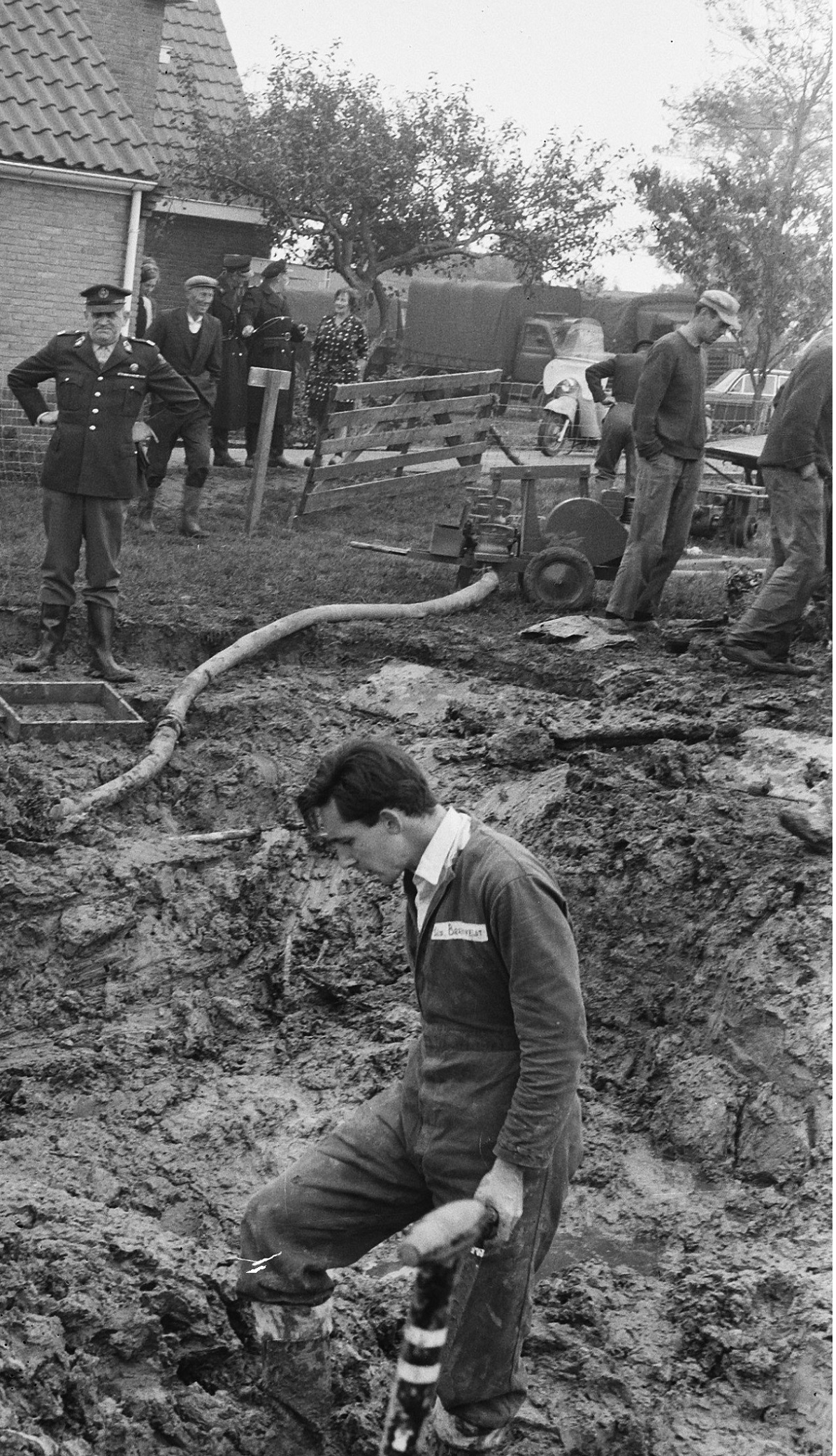 The men of the Dutch Air Force Recovery team working in the pit. Engines and bombs were found 6 meters deep.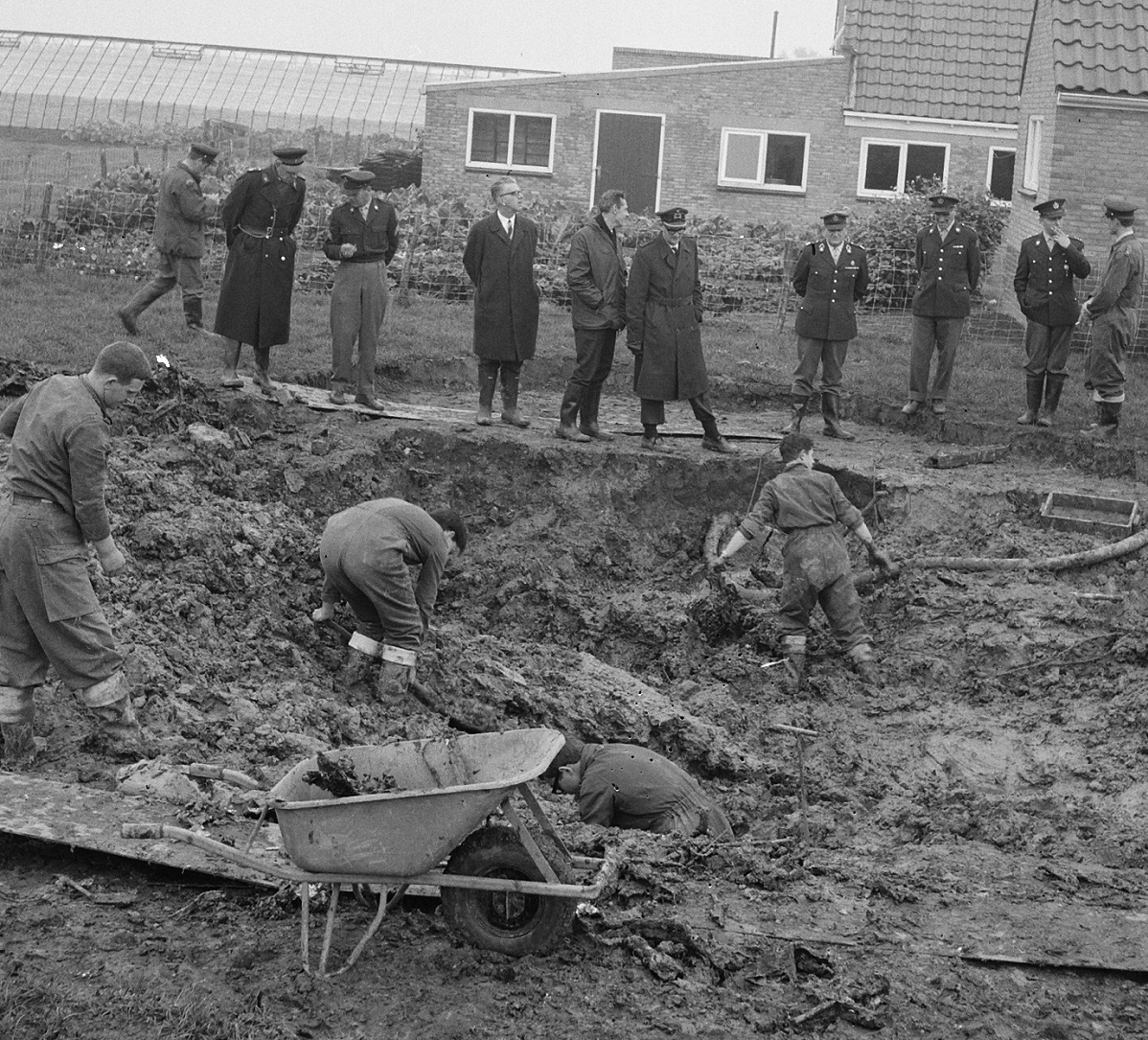 Below: 2nd and 3rd left: Gerrit Zwanenburg and Capt. A.P. de Jong of the Dutch Air Force. Third man from right (the older officer with low shoes) has some recemblance with Capt. Timmermans of the Dutch Grave and Identification Unit.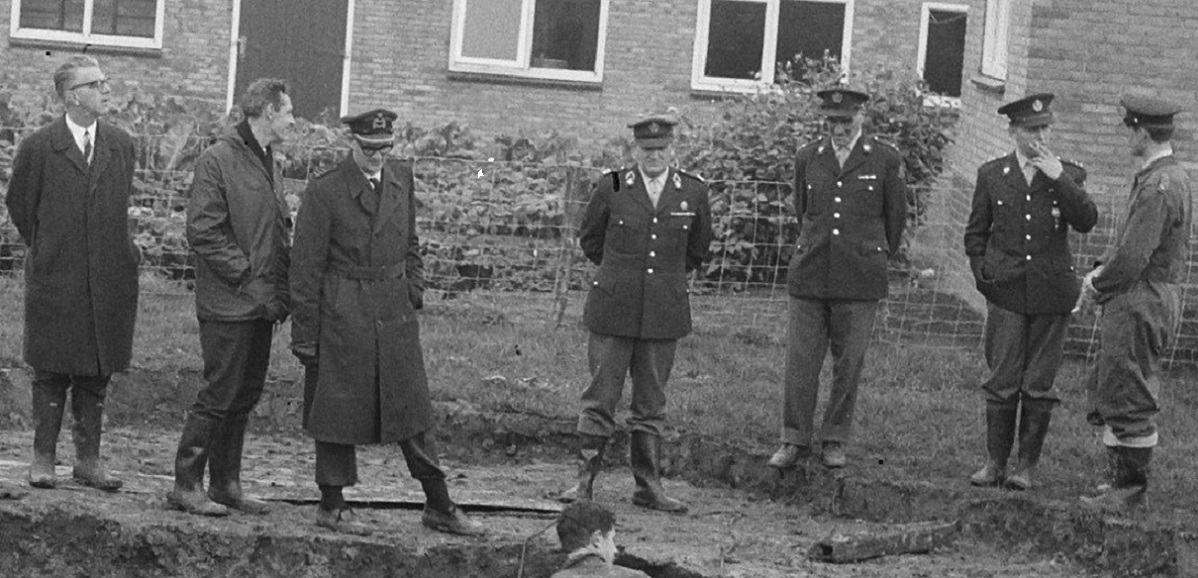 .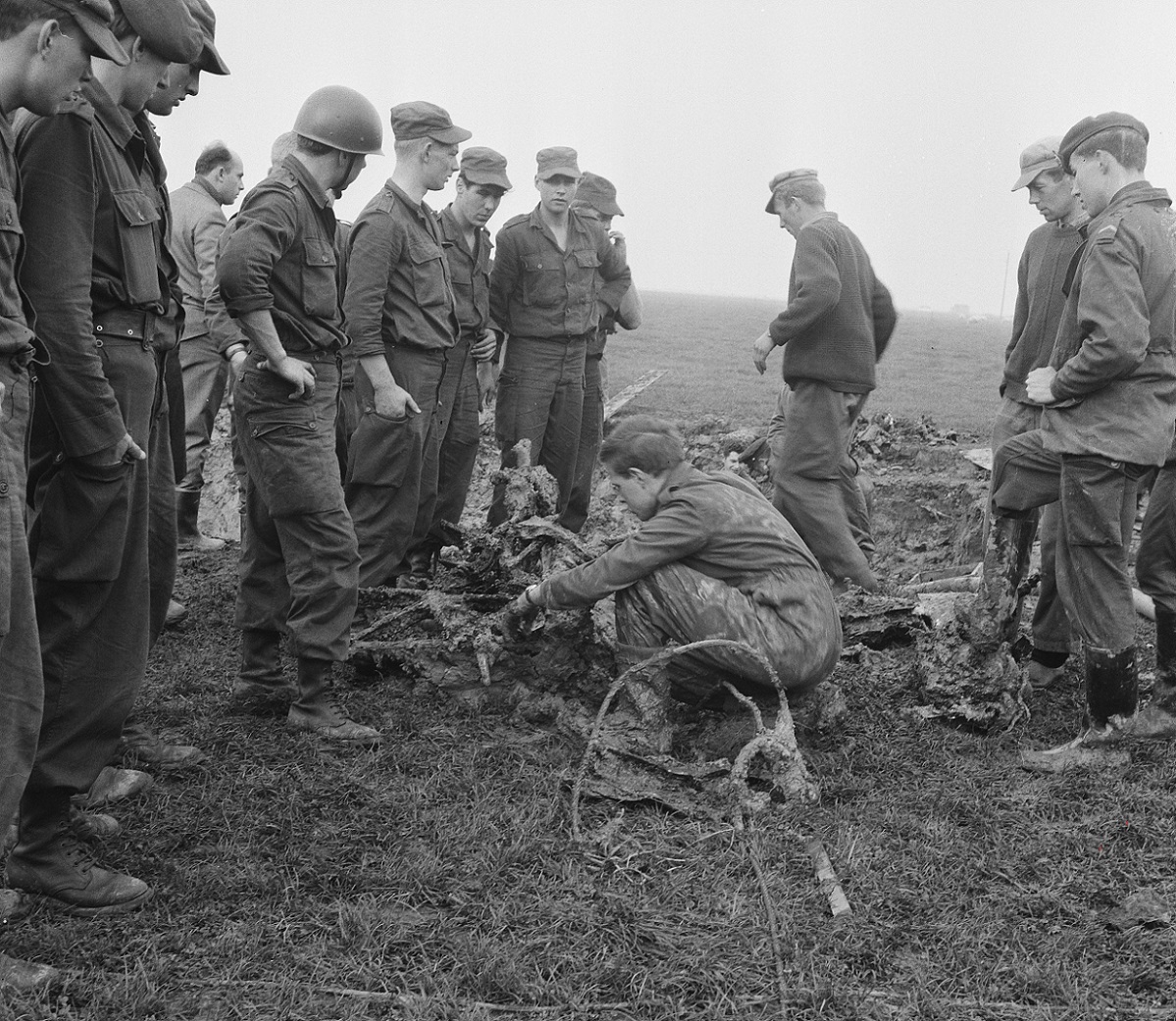 .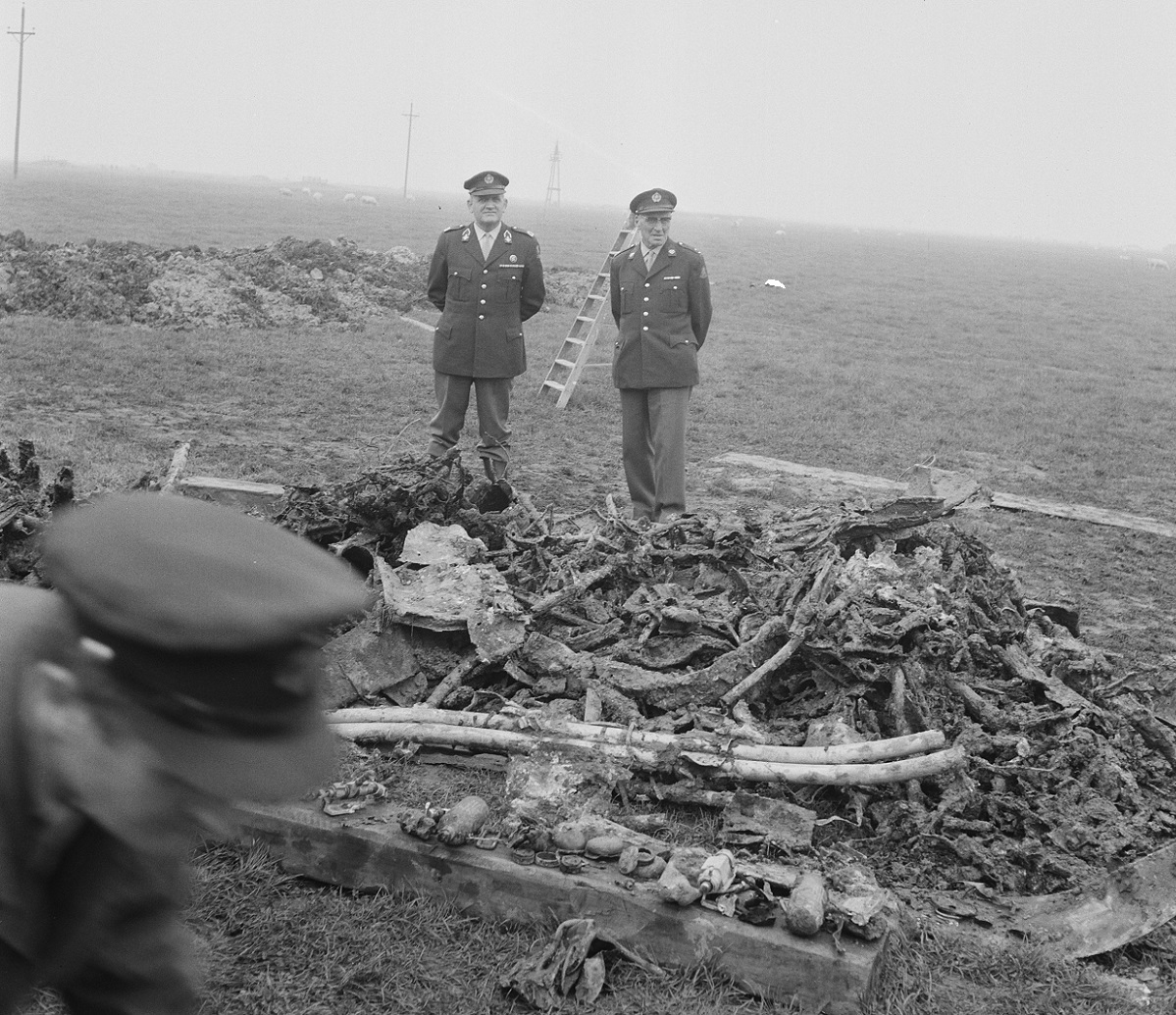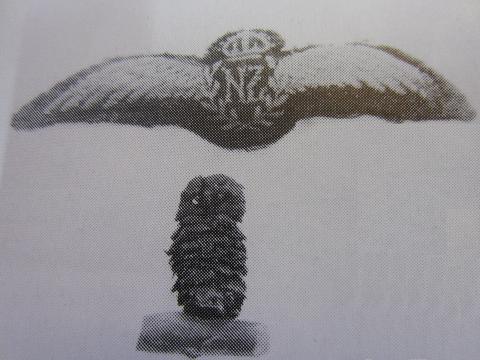 Image right. The recovered wings of pilot Robert Chisholm.
Including an owl as mascotte.

























In 2001 a propeller-monument was erected on the crashsite in Zwaagdijk,
it is on private terrain: http://oorlogsmonumentenmedemblik.nl/oorlogsmonumenten/16-monumenten/22-monument-15-zwaagdijk-oost

Another photo: https://www.westfriesgenootschap.nl/archivering/west-friesland_toen_en_nu/wf_ten_11_12_17.php

Photo of pilot Robert Chisholm and F/O William Taffender: https://www.northlincsweb.net/103Sqn/html/robert_s_chisholm_and_crew_103_sqn.html

Wervershoof town hall WW2 memorial plaque, with also crew of Wellington T2996: https://www.zzairwar.nl/dossiers/910.html



Sources:

- Westfries Genootschap
- Book 'In de schaduw van de glorie' by S.L. Veenstra
- website CWGC
- Nationaal Archief.
- Jonkerbos War Cemetery: https://www.zzairwar.nl/dossiers/960.html




© ZZairwar (Zuyder Sea Air War)