Date: 1942 Mar 25/26
A/C Type: Manchester I 
SN: L7390
Code: ZN-
A/C Nickname:
 File: 018
Airforce: RAF
Sqn/Unit:  106 Sqn
Mission/Raid: Essen
1
Pilot
F/Lt. Robert D. Mackenzie       Harlingen
9
 
 
2
CP
P/O Peter N. Cann   100035    MIA
10
 
 
3
Obs/Nav
Sgt. Raymond Burrows    1160932    MIA
11
 
 
4
WO/AG
Sgt. Kimber Hill     1053799     MIA
12
 
 
5
WO/AG
F/Sgt. Wilfred D. Welham   751432     MIA
13
 
 
6
AG
Sgt. William G. MacDonald    619899    MIA 
14
 
 
7
Rear gunner
John J. Stewart    969988    MIA
15
 
 
8
 
 
16
                 
 

T/O 20:00h (English time) from Coningsby. Shot down by Oblt. Ludwig Becker on route to Essen over the southern Wadden Sea. On her way down the aircraft just crossed the Afsluitdyk and crashed into Lake IJsselmeer, just south of the Kornwerderzand sluice at Makkum. The aircraft struck into the IJsselmeer through thick ice. Only the pilot was buried under name in Harlingen.    

 

On below map, Manchester L7390 came from the Northwest (Texel Island) and flew southeast direction Harderwijk-Essen. German nightfighter pilot Oblt. Ludwig Becker intercepted and shot Manchester L7390 down. It flew on, decending and the stricken aircraft just overpassed the dam (Afsluitdijk) and came down in Lake IJsselmeer (Old Zuyder Sea) at about position nr. 160 where an unknown RAF sergeant (dead) was found between the ice (never identified). Pilot Robert Dunlop-Mackenzie washed ashore 5 weeks later on the Wadden Sea dike 10km further north. Also unknown RAF airmen 156 and 241 can have a relation with L7390.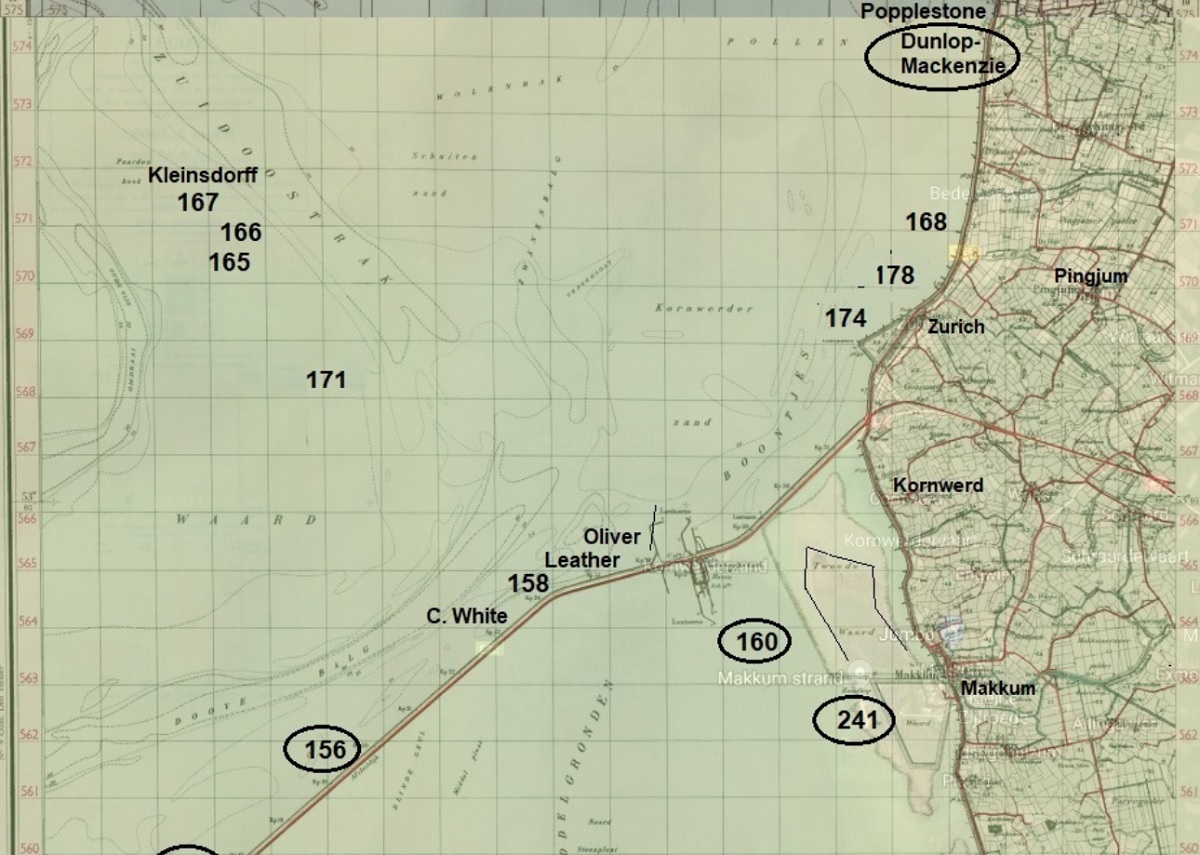 Map below. The main attack route to Essen 25/26 March 1942 was over the south of the Netherlands, in and out. About 30 bombers took Northern routes. Especially the bombers who flew individually on the outer rim and entered German radar circles alone, were at risk in attracking a German nightfighter on them. It appears that L7390 flew from Coningsby-Skegness to Texel Island and was attacked by Oblt. Becker who was waiting in his radar zone Tiger on a bomber coming near to him.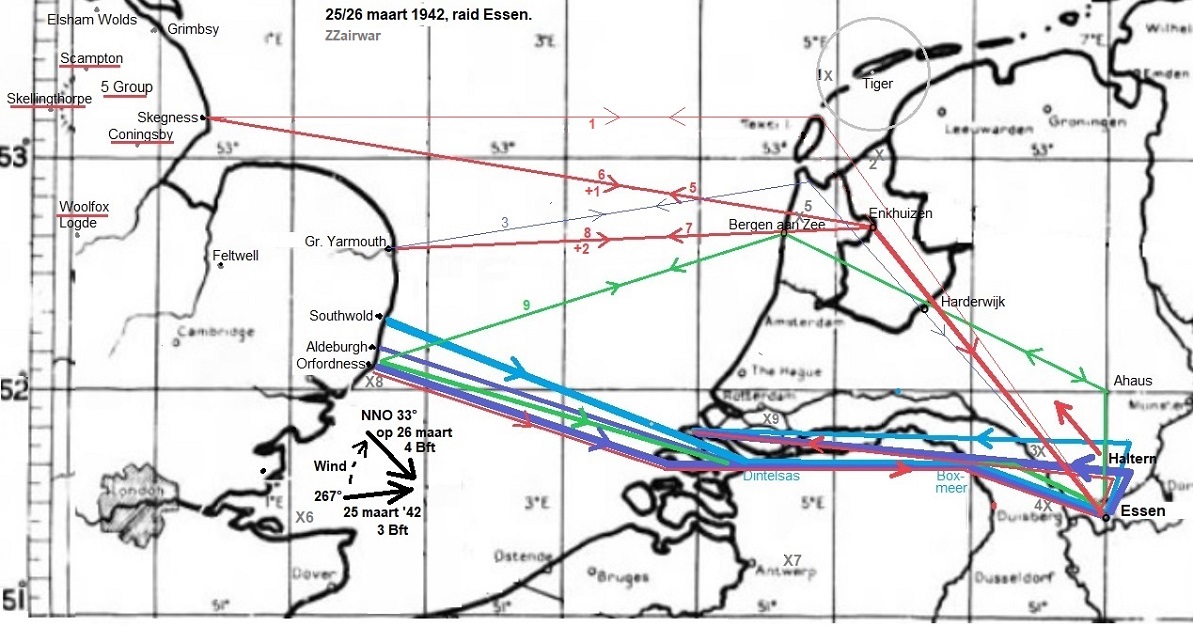 Sources: 

- website CWGC
- Burial records Harlingen and Makkum. 



© ZZairwar (Zuyder Zee Air War)