Date: 1943 Nov29/29
A/C Type: B-17F Fortress
SN: 42-29787
Code:
A/C Nickname: Wilder Nell 2
File: 217
Airforce: USAAF
Sqn/Unit: 379 BG - 525 BS
Mission/Raid: Bremen
1
Pilot
1Lt. Charles H. Lefevre buried Heiloo
9
LWG
S/Sgt. Lion A. Gorn MIA
2
Co-pilot
2Lt. John R. Miller MIA
10
TG
S/Sgt. Edgar E. Schooley POW
3
Nav
T/Sgt. Jan Spurgiasz MIA
11
4
B
2Lt. Alfred Valsecchi buried Heiloo
12
5
E
T/Sgt. James C. Mulligan buried Bergen a Zee
13
6
RO
T/Sgt. Leonard Dixon buried Petten
14
7
BTG
S/Sgt. Robert W. Hunter MIA
15
8
RWG
S/Sgt. Wesley W. Laird MIA
16

Came damaged back from raid on Bremen, loosing height. Ditched in the North Sea 1 mile off the Dutch coast at Petten. Germans opened fire on them. 4 KIA + 5 MIA. S/Sgt. Schooley was the only survivor (revived after 4 days in coma, Kriegsmarine Lazeret in Heiloo).

Two Me-109s followed the ditching B-17 'down to the deck'. They passed over and did not fire (a machine gun post in the dunes did), but S/Sgt. Schooley is not sure of that:

S/Sgt. Schooley:

"We strack the water about 1 mile off shore of Holland. We were all in the radio room ( ZZAW: crash position crew). Pilot Lefevre was stuck in the window on the cockpit side. I know he was stuck in the window because I tried to get to him to help, but the sea was to rough. If you will look the weather on that day you will know better than I can write". "I saw Miller on top of the plane. I believe that he was shot off the top of the plane by the Me-109". "Dixon, Valsecchi and Spurgiasz were hanging on an uninflated dinghy in the water. About 100 ft behind me. Dixon saw me and spoke my name. Than an Me-109 came down and opened up his guns and then I passed out from the cold".

A German officer came running towards the machine gun nest and stopped the shooting (this was a heavy defended coast line, part of the anti-invasion Atlantic Wall) . Nobody of the crew was alive on that moment. Only Schooley floated unconscious against a wave breaker and was dragged onto the beach. Also Lefevre and Valsecchi washed ashore that day.

They were all three brought to the nearest hospital, which was the German Navy Hospital in village Heiloo ('Hialo' and 'Halio' writes Schooley). This was the to us well known Dutch Mental Hospital 'St. Willibrordus', of which the Germans had confiscated a large part and made it their Kriegsmarine Lazeret. Lefevre and Valsecchi were dead and later buried in Heiloo on the General Cemetery. Schooley regained consciousness after 4 days.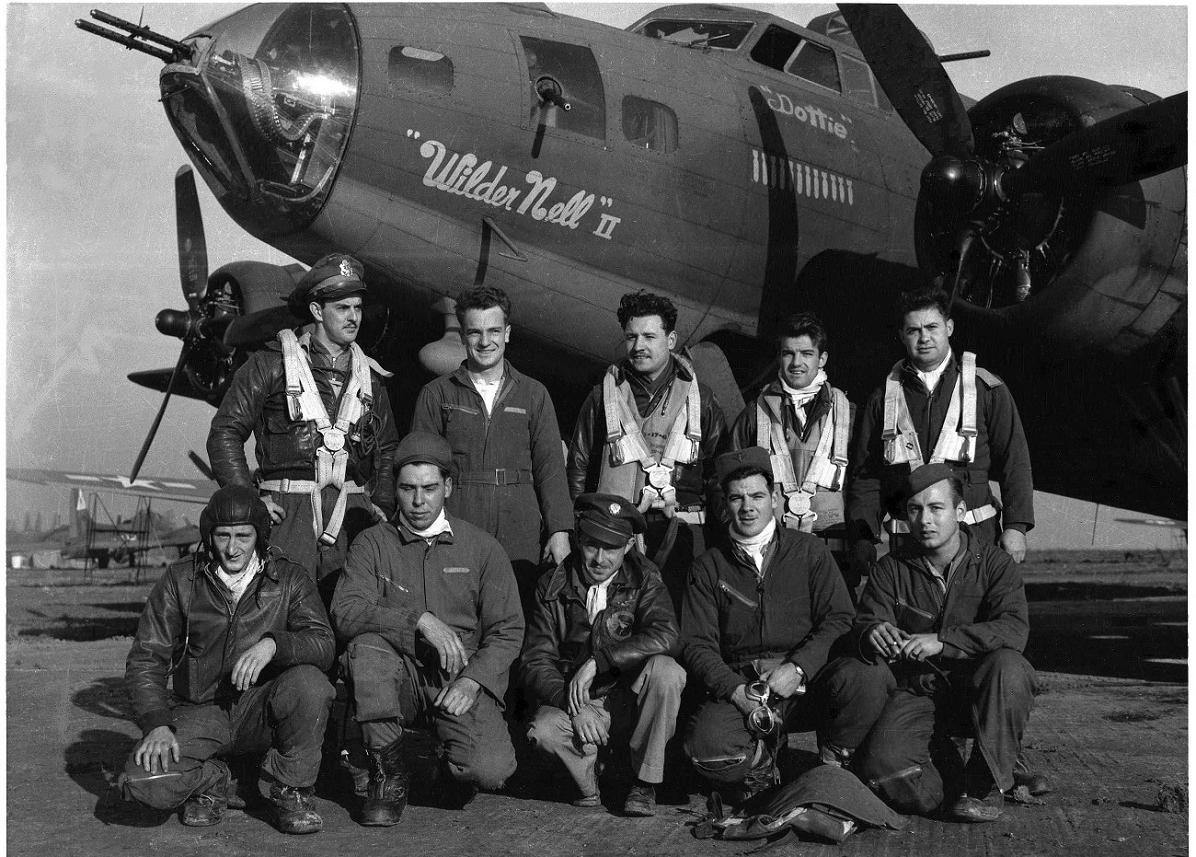 The former hospital St. Willibrordus today.



































Sources:

- MACR
- Book 'Sporen aan de Hemel' by Ab A. Jansen.









© ZZairwar (Zuyder Zee Air War)