Date: 1943 Jan 27/27
A/C Type: B-24D Liberator
SN: 41-23776
Code:
A/C Nickname: Spirit of 76
File: 265
Airforce: USAAF
Sqn/Unit: 44 BG - 68 BS
Mission/Raid: Wilhelmshaven/Vegesack. Bombed Lemmer.
1
Pilot
1Lt. Maxwell W. Sullivan Terschelling-Margraten
9
Gunner
S/Sgt. Glenn C. Pierson. Ter.-Margr-USA
2
CP
2Lt. Duane E. Nelson Terschelling-Margraten
10
Gunner
S/Sgt. Philip J. Bloomfield Ter.-Margraten
3
Nav
1Lt. Raymond C. Lunenfeld Tersch.-Margraten-USA
11
4
B
2Lt. Albert W. Glass Lifeboat-POW (foot amputated)
12
5
E
S/Sgt. Frederick W. Clark Terschelling-Margraten
13
6
RO
M/Sgt. Ben F. Duke Tersch.-Margraten-Arlington
14
7
Gunner
S/Sgt. Harry L. Ottman Tersch.-Margraten-USA
15
8
Gunner
Sgt. Thomas W. Crook Jr. MIA
16

One of the first raids on Germany by the USAAF. Targets in northern Germany were obscured by clouds and bad weather. As alternative target they chose the Dutch town Lemmer! Although many Germans there, the bombs fell behind the town in the fields. Shot down by FW190's. Tail in harbor, rest wreck on beach west of the port. Only one wounded surviver, 1 MIA.


In October 1945 the American casualties were exhumed from the West-Terschelling 'Longway' Cemetery. This was a very solemn and impressive ceremony. They were reburied in Margraten. This is the US centralization Cemetery "Netherlands" in Margraten (NL). In 1950 four men of 41-23776 were from there reburied to the United States.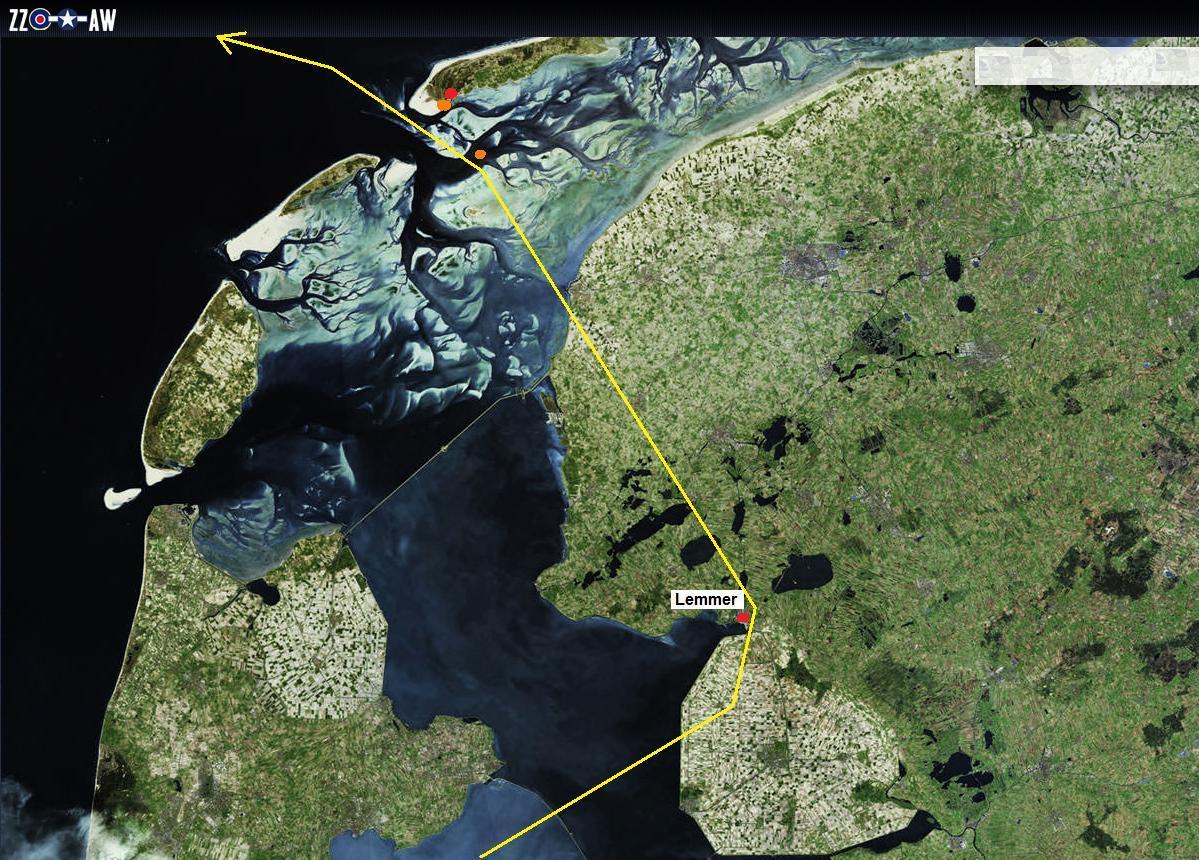 Sources/Read more:

- http://www.626-squadron.co.uk/willem21.htm

- ABMC

- See also our file on Terschelling 'Longway' Cemetery in the Seach Menu. Search on: Cemeteries. Lake Area Cemeteries - All.








© ZZairwar (Zuyder Zee Air War)