Date: 1943 Dec 16/16
A/C Type: B-17F Fortress
SN: 42-30860
Code: AW-L
A/C Nickname:
File: 269
Airforce: USAAF
Sqn/Unit: 96 BG - 337 BS
Mission/Raid: Bremen Port area (Vegesack)
1
Pilot
1Lt. Merl L. Schroeder MIA
9
RWG
S/Sgt. Richard W. Rucker MIA
2
Co-pilot
2Lt. Elbert W. Schanke w.a. Koehool, Pietersbierum
10
TG
S/Sgt. John B. Hull MIA
3
Nav.
2Lt. Henry A. Tracy washed ashore Terschelling
11
4
B
2Lt. Robert P. Girvin w.a. Harlingen
12
5
E
T/Sgt. Arthur L. Lemieux MIA
13
6
RO
T/Sgt. Ivan J. Wade w.a. Pietersbierum
14
7
BTG
S/Sgt. Clarence E. Kelly MIA
15
8
LWG
S/Sgt. Anthony Carpentieri w.a. Pietersbierum
16

Came back from raid on Bremen-Vegesack. Crashed in the Wadden Sea 5,5km west of Harlingen. Took evasion action during a fighter attack and collided (chopped-off the engine) of B-17 42-3265 'Holy Mackeral!' and went strait down in the Wadden Sea. Five men washed ashore, five are MIA. In May 2014, the tail machineguns of this bomber (the wreck) were fished up in the net of a shrimp fisherman (see below image).

On the Bremen return, nine B-17s were shot down by German fighters in only minutes. This was before and around Texel Island (map below). In the report that had to be made up, this collision was recorded as 'lost at 52°07N - 05°12E, fallen on 53°10N - 05°20' (ZZAW: starboard turn away from bomber formation in northeast, downwards direction). An accurate position, because exact here in the sea the twin tail machineguns of Schroeder's 42-30860 were fished up in 2014 (photo below). In the 1943-report assumption was made that collision involved Capt. Mott (42-31113) and Lt. Kerrick (42-30872). With the knowledge of today we know this was a wrong guess. Here B-17s of Lt. Schoeder (42-30860) and Lt. LeBlanc (42-3265 Holy Mackeral!) went down. Schroeder crashed in sea. LeBlanc turned towards the mainland and crashed at Kimswerd.

Five members of Schroeder's crew floated ashore months later onto the nearby Frisian mainland coast. Three were found at Koehool, buried Pietersbierum in the churchyard of the Protestant Church. The high number of cleared war graves here suggest also burial of not identified American airmen, possible also MIA members of this crew.

2Lt. Robert P. Girvin washed ashore at the foot of closure dam 'Afsluitdyke' near village Zurich on 26 April 1944. With Girvin also another airman floated against the dike, a few km away. He could not be identified and was designated as 'Gunner', rank unknown (height 1.70m, medium set, breast insignia of a gunner, not identifiable because of no tags or papers and decay of head, hands and feet). This could have been a crew member of Girvin, but later this man proved to be Australian Sgt. (gunner) Gerald E. Brown, Halifax LV781, shot down in front of Harlingen after a raid on Leipzig night 19/20 Feb. 1944. Also 2Lt. Jerome Slepin, B-24H 42-52105- 448 BG was ashore closeby. These three airmen were buried in Harlingen on April 29, 1944, in row 3, graves no. 27, 28 and 29.

Navigator 2Lt. Henry A. Tracey's body was found on the North Sea beach, pole 5, Terschelling Island. Buried there 27 May 1944 in grave 116. The German Navy Medical Officer that examined him wrote that remains were very decomposed and accurately estimated that body was in the water for 4 to 6 months.

See our site page on the mentioned cemeteries in the Search Menu in Cemeteries - Lake Area Cemeteries - All - Harlingen, Pietersbierum and Terschelling. The cemetery in Harlingen was altered post war, but the empty spaces of the war graves of the US airmen in Pietersbierum and Frisian Islands are very visible today. Post war all Americans were exhumed and reburied in centralization cemetery Margraten (NL) or Belgium. The non-identified were brought to the US identification center in Neuville-en-Condroz in Belgium. When ID failed, they were reburied there 'Known but to God'. Today this cemetery is named American Cemetery "Ardennes" in Neupré.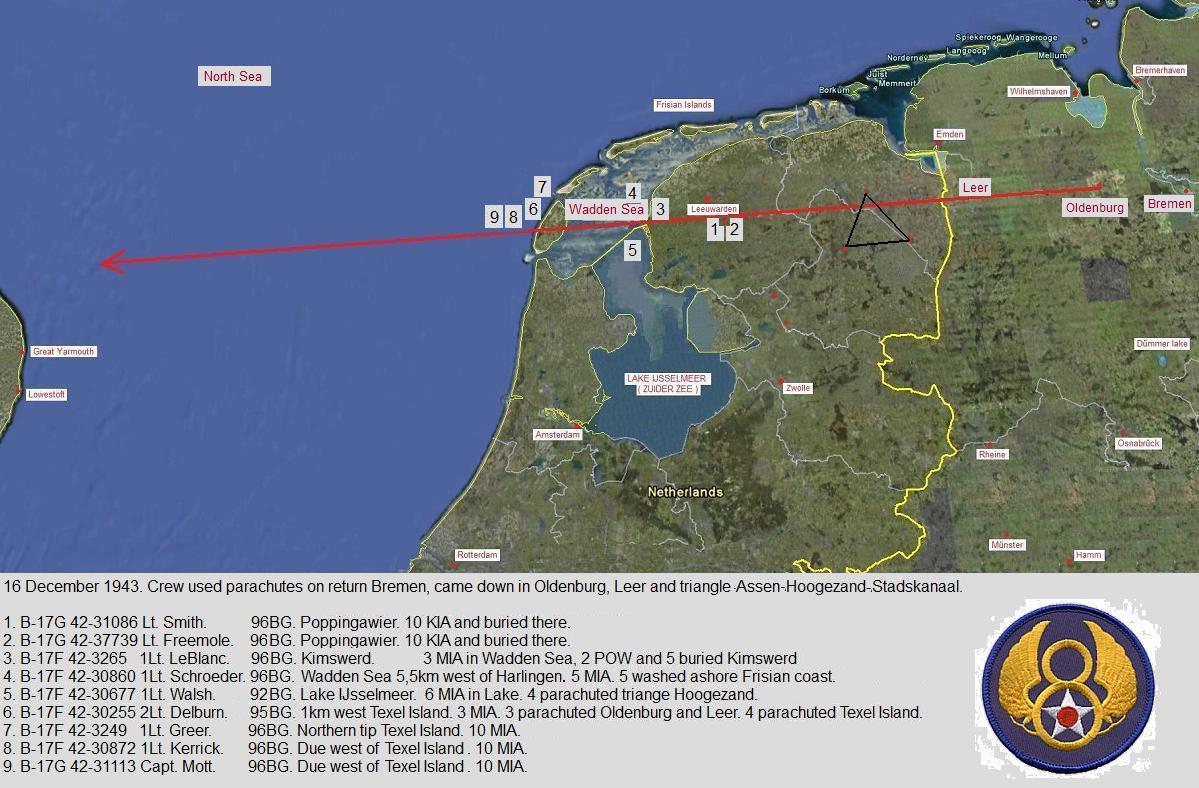 .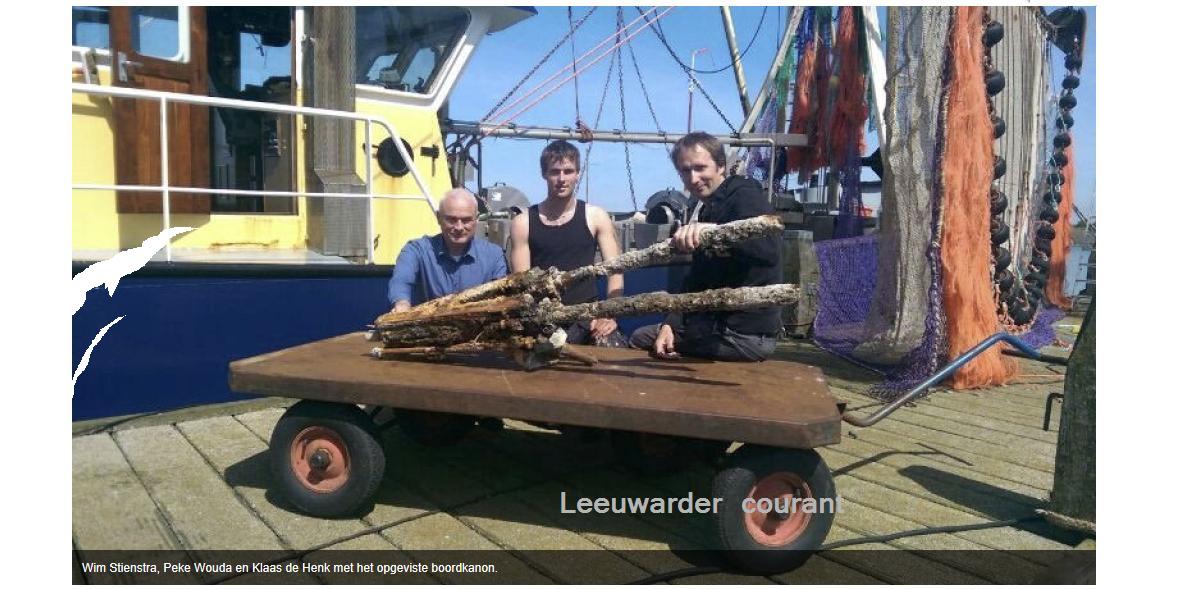 Above: the twin .50 machineguns from the tail gunners position of Schroeder's aircraft (weapon serial numbers still good readable and matching).








Sources:

- MACR
- On Lt. Schroeder: http://www.findagrave.com/cgi-bin/fg.cgi?page=gr&GRid=56303627
- Cemetery files
- http://www.lc.nl/friesland/dubbelloops-boordkanon-opgevist-17110323.html







© ZZairwar (Zuyder Zee Air War)