Date: 1943 Feb04/04
A/C Type: B-17F Fortress
SN: 41-24544
Code:
A/C Nickname: Pennsylvania Polka
File: 272
Airforce: USAAF
Sqn/Unit: 91 BG - 323 BS
Mission/Raid: Train yards Hamm, a/t Emden, Germany.
1
Pilot
1Lt. Alan L. Bobrow all crew MIA
9
Gunner
Sgt. Charles E. Blackburn
2
CP
1Lt. John J. Sanders
10
Gunner
Sgt. Edwin R. Campbell
3
Nav
1Lt. Everett L. Clinard Jr.
11
4
B
1Lt. Norman L. Andrews
12
5
E
T/Sgt. Paul L. Bass
13
6
RO
T/Sgt. Cyril E. Curb
14
7
Gunner
S/Sgt. Bill J. Wheeler
15
8
Gunner
S/Sgt. Lewis J. Fredricks
16

One of the first raids on Germany by the USAAF. Target was obscured by clouds. The bomb groups turned north towards alternative target Emden. This aircraft was shot down by fighters and was lost in the North Sea 20km NW of West-Terschelling (Frisian Isle). Lost Without Trace (LWT). 10 crew MIA.

In the German air defence on this day, the Germans also used their night-fighters to counter the US bombers. At the exact same time Lt. Bobrow's B-17 was lost (12:40h) also a German BF-110 made an emergency landing on the North Sea beach on Frisian isle Ameland (BF-1110 of 2./NJG 1, Wrk-nr. 2670, Pilot Uffz. A. Naumann).
Photo: http://ameland.waddengebiedindeoorlog.nl/luchtoorlog/040243-2/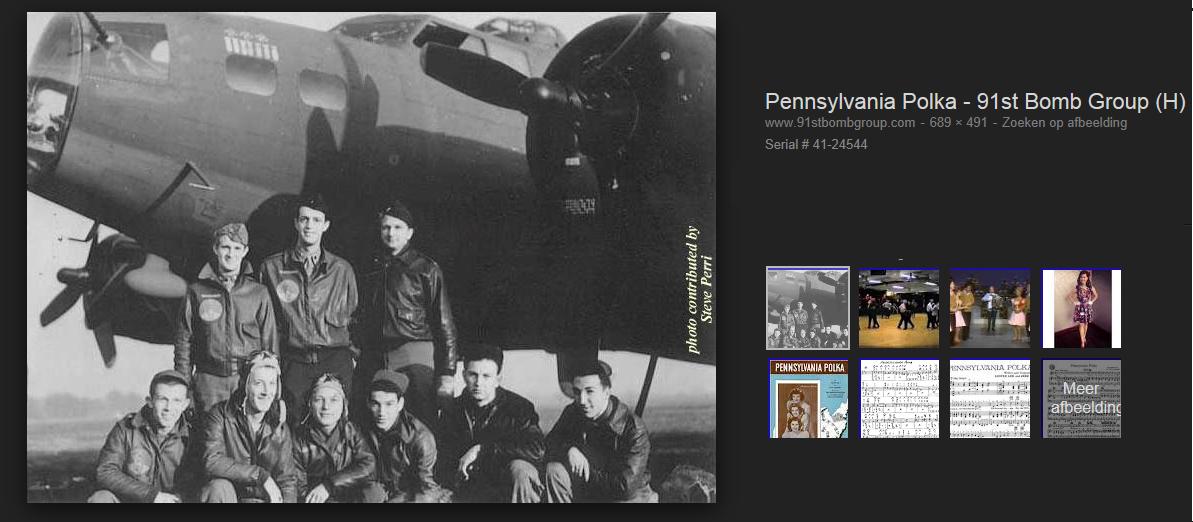 © ZZairwar (Zuyder Zee Air War)