Date: 1942 Sep 13/14
A/C Type: Wellington IC
SN: X9786
Code:
A/C Nickname:
File: 034
Airforce: RAF
Sqn/Unit: 16 OTU
Mission/Raid: Bremen
1
Pilot
P/O Robert Leo Hage (USA) RAF KIA
9
2
CP/Obs
Sgt. Kenneth D. Jones KIA
10
3
WO/AG
Sgt. Alexander K. Smith KIA
11
4
AG
Sgt. Donald Fischer KIA
12
5
Rear gunner
Sgt. John A. Gartlan (USA) RCAF POW
13
6
14
7
15
8
16
On return from a raid on Bremen, tried to come back damaged. Was shot down by German fighters/nightfighter (Hptm. Wilhelm Dormann 3./NJG 1) and came down in Lake IJsselmeer 3,5km W of Elburg, today land in Northeast Flevoland, a few km east of Biddinghuizen (Spijkvijver), community Dronten. Crew buried Amsterdam on 16 September 1942. Aircraft recovered by Germans.
.













6th April 2019: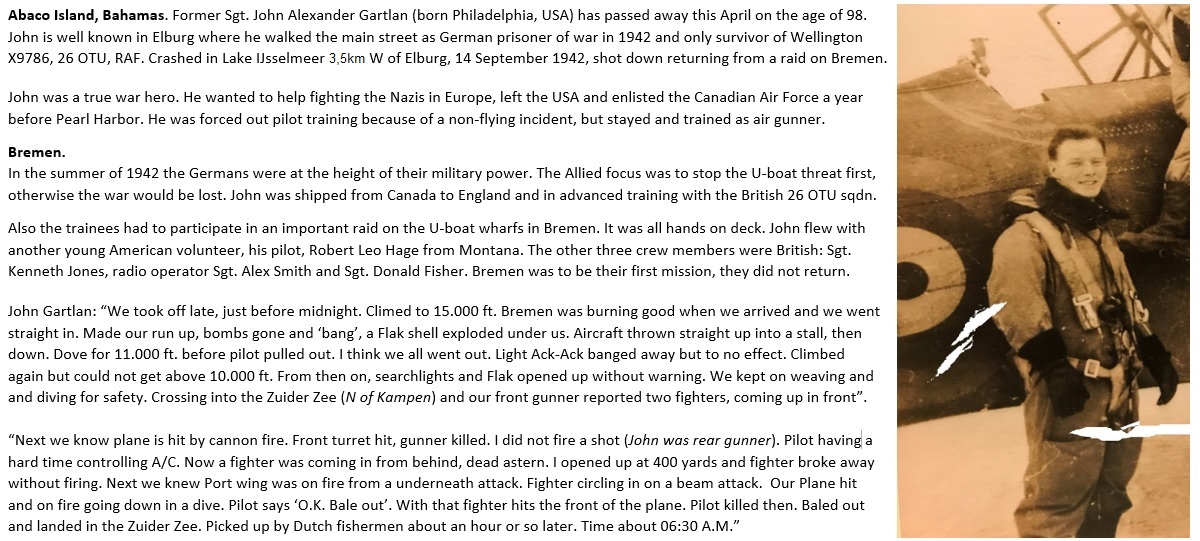 Below map:
Wellington X9786 hit the water in a shallow spot, named "Spijk", also known as "The Spieker Berg". This was a sandbank west of Elburg with only 8 to 9 dm (decimeter: 80 - 90cm, 3 ft.) of water over it. Gartlan stood in the water here, next to the wreck which was later fully recovered by the Germans. Today the location is land, east of Biddinghuizen. Below map from 1955 shows how a dike is laid around all the water west of this coastline. The X on the Spijk marks the position of today's pond Spijkvijver where the aircraft wreck lay in 1942. The pond is located between path Alikruikpad and Spijkweg, gemeente Dronten.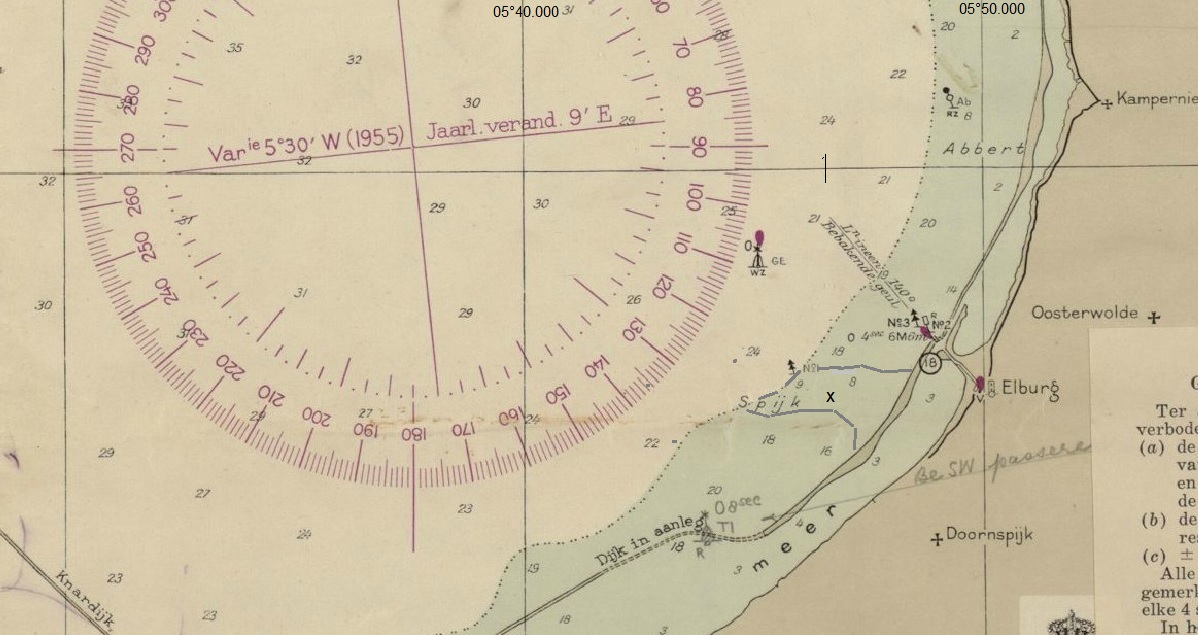 Today's location: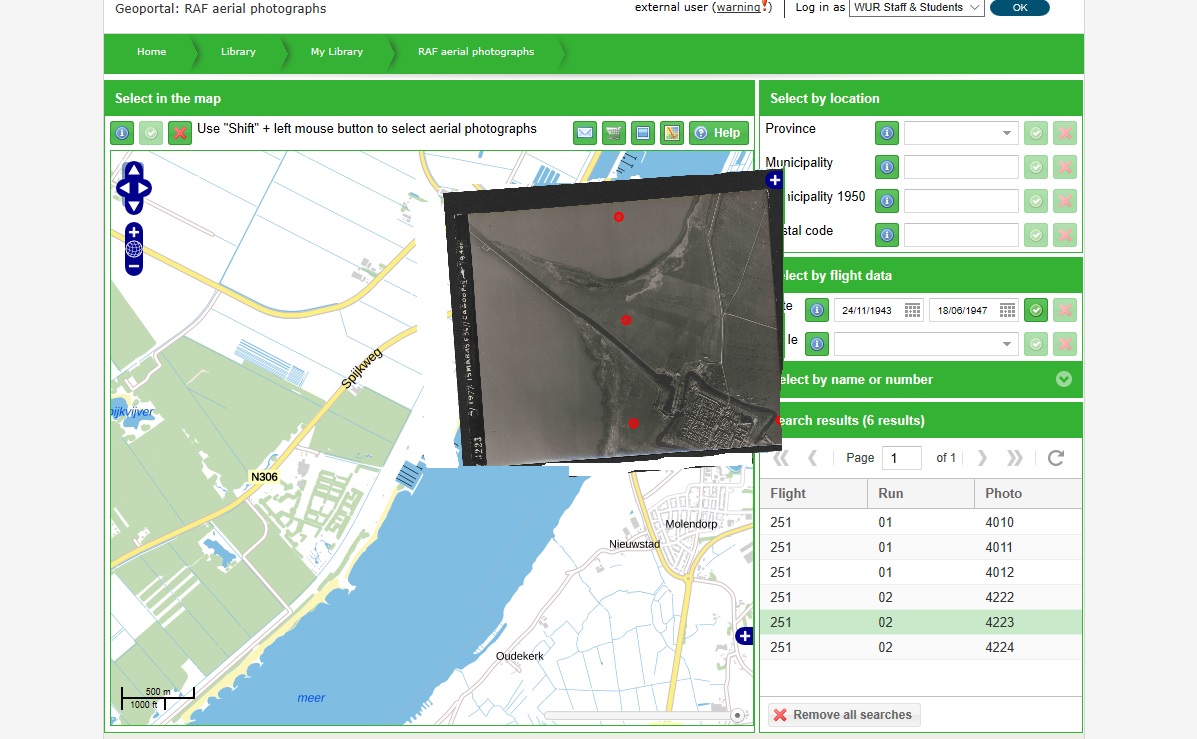 Newspaper article (in Dutch) with location Spijkvijver mentioned.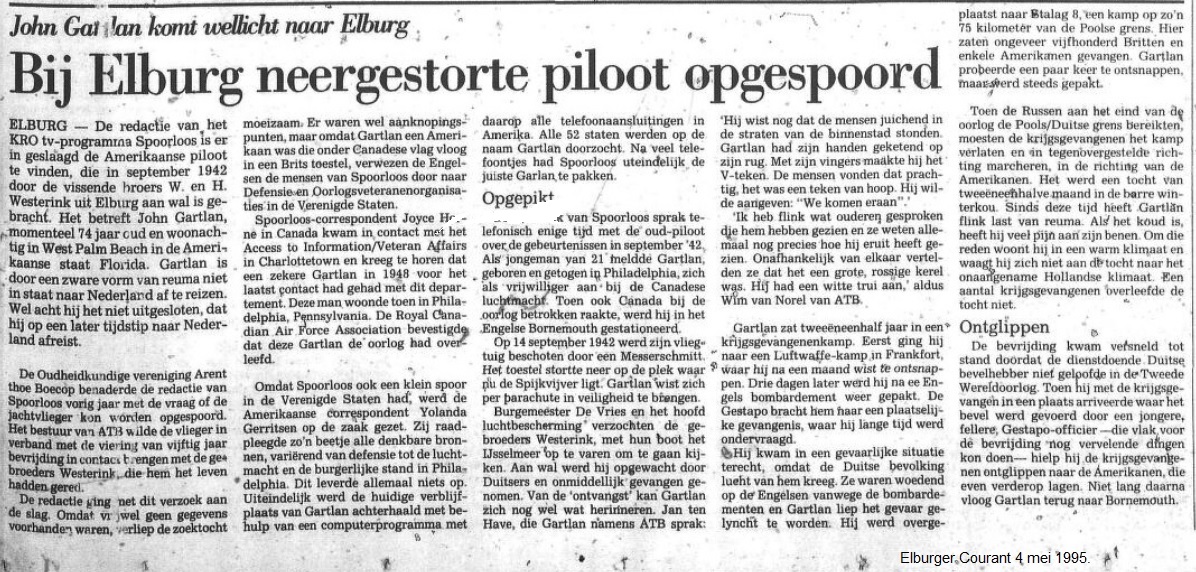 This article (File 34) was completed with position maps 5th August 2019.



Sources:

- Website CWGC
- Original burial data Amsterdam 1940-1945. Burial crew Hage 1942 https://zzairwar.nl/dossiers/541.html (published 2016).
- Elburger Courant 1995.
- Booklets 'Elburg in Oorlogstijd' (1995) and 'Elburg 1940-1945' (1985)
- Interview Mrs. Jan Halvorston with Mr. John Alexander Gartlan 2018.
- ZZairwar news page. Ceremony 2017, June 26, change gravestone P/O Robert Leo Hage. https://www.zzairwar.nl/dossiers/549.html
- Book Bomber Command Losses 1942, Chorley, 1994 ("Some 2km W of Elburg").
- Luftwaffe night fighter combat claims 1939-1945, John Foreman, 2003.
- Website PATS for Wellington X9786 Loss Card.




© ZZairwar (Zuyder Zee Air War)