Date: 1941 Dec 06/06
A/C Type: ship SS Greenland
SN:
Code:
A/C Nickname:
File: 340
Airforce:
Sqn/Unit: Merchant Navy UK
Mission/Raid: Convoy
1
Chief Officer
James H. Hamilton
9
Ass. Stward
Arthur J. MacDonald
2
2nd Eng. Off.
Gerald Greegan
10
3
3rd Eng. Off.
Hamish F. Robertson
11
4
Able Seaman
Harold R. Wayman (Gunner Royal Navy)
12
5
Seaman
Hector D. Galloway
13
6
Seaman
Leslie A.G. Taylor
14
7
Cook
James Stewart
15
8
Steward
Andrew L. Mitchell
16

The steamer SS Greenland hit a mine and sunk south east of Lowestoft (North Sea on line SE Lowestoft - The Hague).
Position 52°14'N - 02°06'E
























Begin January 1942 three English military washed ashore on a Dutch beach near Zandvoort. That beach and dune-section were owned by the Amsterdam City Drinkwater Company. As a consequence the dead found there were buried in Amsterdam in the New Eastern Cemetery throughout WW2. The caretaker of the Amsterdam cemetery wrote on his 5th of January 1942 burial cards: three English airmen, two of them unknown, the third is "Eng. airman H.R. Wayman G.E. Sea xJ227728". Buried grave 12,13 and 14.

After the war on 9th October 1946, the RAF exhumed and investigated the remains. It was not hard to identify Wayman as Royal Navy gunner Harold R. Wayman, C.E. (Church of England), rank Able Seaman, service number D/JX267728. The other two proved not to be airmen (based on their clothing). They received a CWGC-headstone with inscription: "a soldier of the 1939-1945 war" with no date on the stone (!).

Today the relation between Wayman and the two men next to him seems non existent, but thanks to the old documents, we believe the two are crew of the SS Greenland. They can be the missing Chief Officer James H. Hamilton, 2nd Engineer Officer Gerarld Greegan, 3rd Engineer Officer Hamish F. Robertson, Seaman Leslie A.G. Taylor, Seamen Hector D. Galloway, Cook James Stewart, Steward Andrew L. Mitchell or Assistant Steward Arthur J. MacDonald.

Photo below: Amsterdam. Grave of sailor Wayman on the right (anchor), next to him the two non-identified men. We believe they are Merchant Navy sailors of the SS Greenland.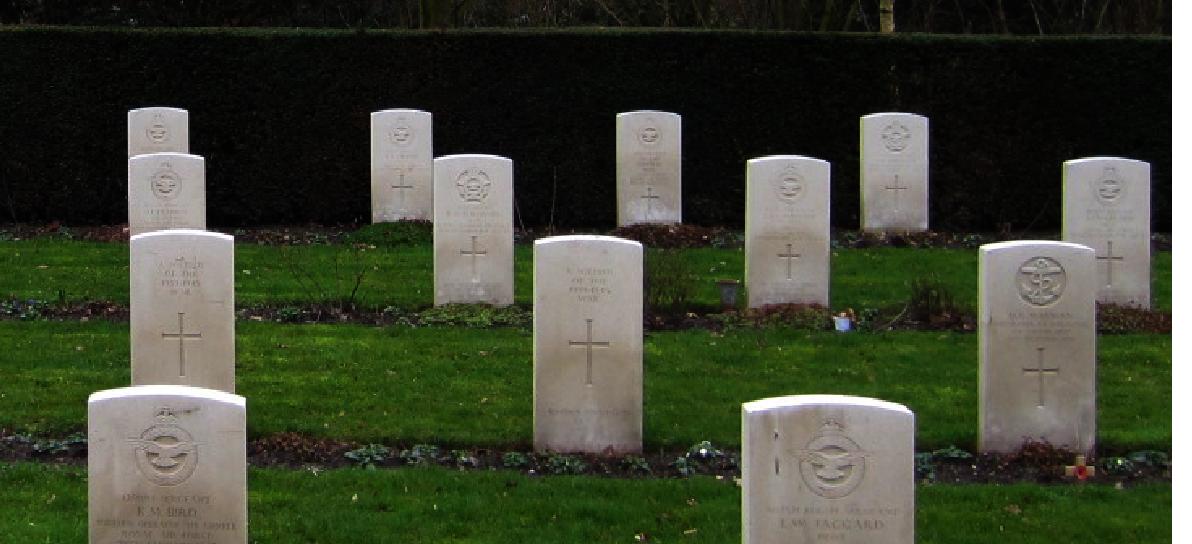 Sources:

- 2012 research of the Amsterdam cemetery files and reconstruction of the war burials 1940-1945.

- http://www.londonremembers.com/memorials/mercantile-marine-memorial-ww2/inscriptions/20899

- http://www.basher82.nl/Data/Amsterdam/Wayman.htm





© ZZairwar (Zuyder Zee Air War)