Date: 1943 Apr 28/28
A/C Type: P-51 A1 Mustang
SN: AP255
Code: FY-P
A/C Nickname:
File: 353
Airforce: RAF
Sqn/Unit: 4 Sqn RAF
Mission/Raid: Rodeo (Offensive sweep) N-Germany (Meppen)
1
Pilot
Wing Com. Graeme Eton MacDonald (NZ)
9
2
CP/Obs
10
3
Fl Eng/AG
11
4
WO/AG
12
5
WO/AG
13
6
Rear gunner
14
7
15
8
16

Left in the night towards north Germany for a search and destroy mission. Around sunrise he arrived around Meppen. Turned back direction England low on ammunition. Northeast of Zwolle in the Netherlands observed anchored cargo barges and opened fire while passing. A ship loaded with gunpower exploded which made the aircraft crash. Pilot KIA.
.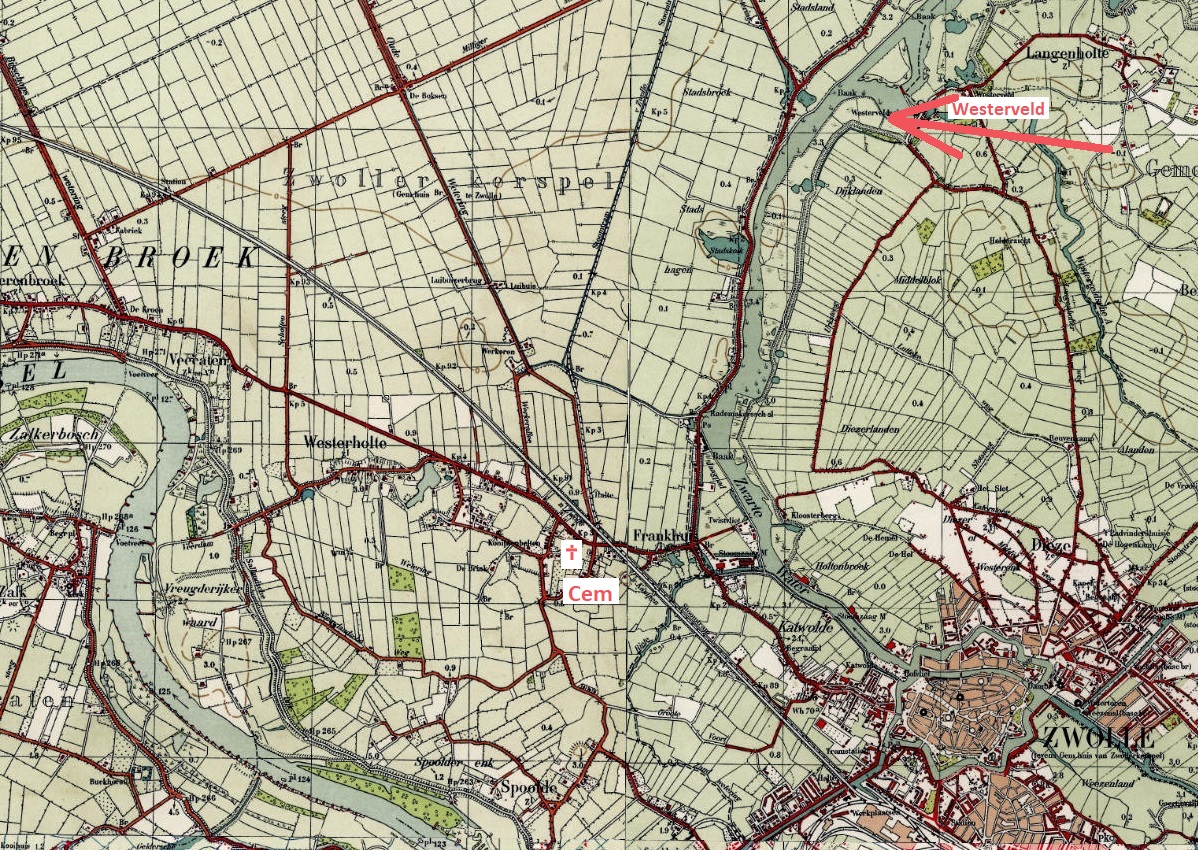 The old name of the cemetery was village ´Zwollerkerspel (Voorst) General Cemetery´ but is since 1967 ´Zwolle Voorst-Westerholte General Cemetery´. That year the cemetery came inside the city of Zwolle, grown considerably in size since WW2. The map above is from 1945.

More info on website http://www.aucklandmuseum.com/war-memorial/online-cenotaph/record/C28834

Photo of gravestone https://www.nzwargraves.org.nz/casualties/graeme-eaton-macdonald

Photos cemetery http://www.zwolleinbeeld.nl/index.php/foto-van-zwolle/category/149-begraafplaats-voorst






Sources:

- Book 'Zij vielen rondom Zwolle´ - J.L. Schotman, 2001.




© ZZairwar (Zuyder Zee Air War)