Date: 1943 Mar 29/30
A/C Type: Stirling III
SN: BK716
Code: HA-J
A/C Nickname:
File: 355
Airforce: RAF
Sqn/Unit: 218 (Gold Coast) Sqn
Mission/Raid: Berlin
1
Pilot
F/O John F. Harris 118128
9
2
Navigator
F/O Harry G. Farrington (RCAF) J/11241
10
3
F/Eng. / AG
Sgt. Ronald Kennedy 1487492
11
4
Bombardier
Sgt. Charles A. Bell 1027864
12
5
W/Opp / AG
F/O John M. Campbell 112910
13
6
F/Eng. / AG
Sgt. Leonard R.J. Shrubsall 1251519
14
7
Rear gunner
F/Sgt. John F.J. McCaw (RCAF) R/105188
15
8
16

A German nightfighter shot down an unidentified Stirling bomber returning from Berlin on 30 March 1943 at 04:49h, about 2 - 4 km southeast of Marken Island, Holland. Findings on the location (Lake bottom) in 2008-2019 suggest it is the missing BK716 with its crew of seven.

.
The 218 Sqn website and photos of their Stirlings: https://218squadron.wordpress.com/no-218-gold-coast-squadron-short-stirlings-1942-1944

Photo of the crew of BK716 and their autographs: https://218squadron.wordpress.com/flying-officer-john-frederick-harris-and-crew

You tube video on BK716 and P/O John M. Campbell (19 September 2019): https://www.youtube.com/watch?v=ebsqo11wG1w

================

The X-ray and the elephant. Stirling BK716. Story on the discovery of a Stirling wrecksite in Lake IJsselmeer, southeast of Marken Island,Holland.

With the first piece of aluminium found in 2008, on which X-ray revealed 'BK710' in faint white paint, also a wooden mascotte was recovered from the Lake bottom, an elephant, see photo below. Since the missing BK710 belonged to the 149 'East India' Squadron, an elephant as mascotte made sense. However, the elephant made more sense in the 2019 discovery that the bomber also could be the BK716 of 218 'Gold Coast' squadron.

Gold Coast was the name for the British colony that in 1957 would become the independent state of Ghana. The Gold Coast had an elephant in its national flag. Also Gold Coast state organisations as for example the railroad had the elephant as symbol. The first RAF 'Gold Coast' squadron was RAF 249 squadron. Of course, 249 squadron took the national elephant in their badge. The 2nd 'Gold Coast' squadron was 218 squadron (BK716), they adopted an hour glass with text 'In time', but as mascotte the elephant prevailed.

The book 'Bomber Command Losses 1943' has little information on BK716, only 'lost without trace'. BK716 came in view in 2019 as prospect for cross 75 (a war time crash position southeast of Marken) when the book 'Nachtjagd Combat Archive 1943 part 1' by Dr. Theo Boiten came out. This book mentions on page 52 that the German nightfighter Leutnant Werner Rapp of 7./NJG 1, guided by radar station 'Hase' (Harderwijk, nearby), shot down on 4300m and 2-4 km ESE of Marken Island a never identified Stirling coming from the Berlin raid, the last downed bomber that night at 04:49 hours (30 March 1943). A necessary renewed X-ray examination on the aluminium plate showed the last digit to be more a six than a zero... Families of BK710 have been informed that BK710 (the previous identification for the wreck) came down not behind Marken, but in the North Sea NW of Texel Island. The BK716 is scheduled for recovery by the authorities in April 2020.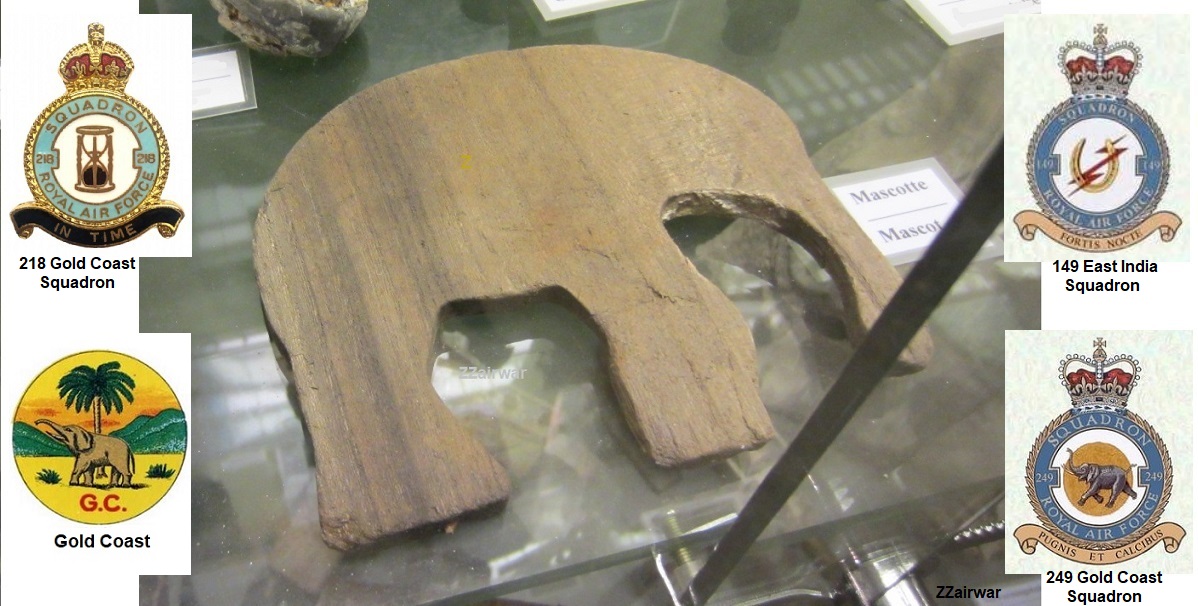 Read more on our News page: https://www.zzairwar.nl/dossiers/549.html

Vliegtuig achter Marken, Stirling BK716. BK710. Berging IJsselmeer.



Sources:

- website CWGC
- Book Nachtjagd Combat Archive 1943 Part 1. Dr. Theo Boiten.




© ZZairwar (Zuyder Zee Air War)