Date: 1941 Apr 09/10
A/C Type: Wellington IC
SN: R1440
Code: LN-
A/C Nickname:
File: 55
Airforce: RAF
Sqn/Unit: 99 Sqn
Mission/Raid: Vegesack
1
Pilot
P/O Thomas Fairhurst MIA
9
2
CP/Nav
Sgt. Howard V. Wansbrough MIA
10
3
WO/AG
Sgt. Wilburn L. Waldron MIA
11
4
Bomb aimer
Sgt. Charles W. Hall MIA
12
5
WO/AG
Sgt. Gordon Wilfred Brown buried Harderwijk
13
6
Rear gunner
Sgt. William R. Moore MIA
14
7
15
8
16

Shot down by a nightfighter off Hindeloopen/Workum (Grid 53133) and crashed in Lake IJsselmeer. 5 MIA.


.
Sgt. Gordon Wilfred Brown's body drifted south and was found by a fisherman from Harderwijk and buried 10 July 1941 (3 months after the crash of R1440). He was the first Allied military buried in Harderwijk (first of 43). His five companions of Wellington R1440 are MIA. The aircraft was never found and is still in the Northeast section of the Lake (Hindeloopen/Workum).

A few days after the burial of Sgt. Brown, an airman from another Wellington (W5375), F/O H. Marshall, also crashed near Lemmer April 10, was buried next to Brown. They were the first two Allied airmen buried in Harderwijk, which developed a large airwar plot in WW2 (up untill today).



Sources:

- http://www.teunispats.net/t990.htm

- website CWGC

- Our file on Harderwijk Cemetery: http://www.zzairwar.nl/dossiers/936.html




© ZZairwar (Zuyder Sea Air War)





Below: in 2012 the Historical Society Harderwijk was allowed to erect a monument to commemorate the airmen that crashed in the Lake.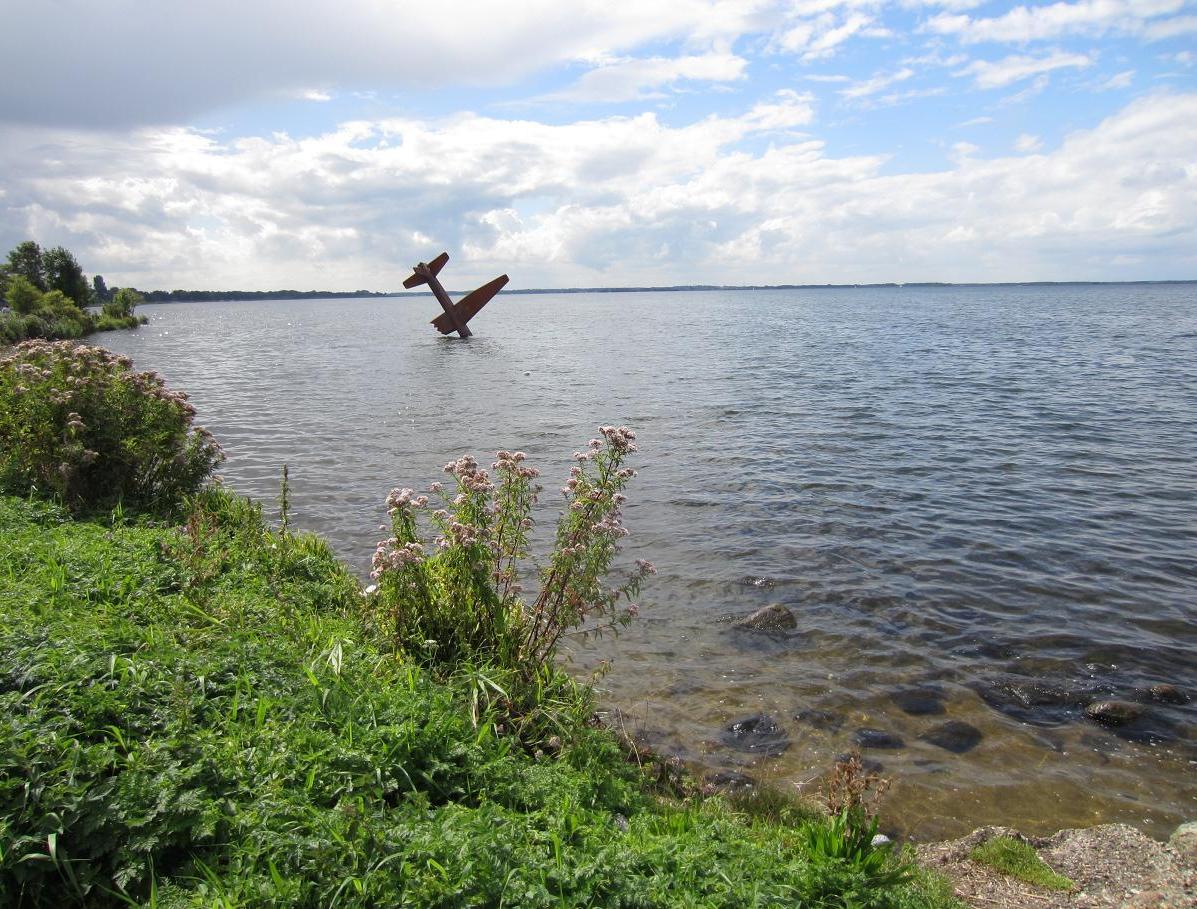 ==