Date:1940 Jul 24/25
A/C Type: Me-110 C-7
SN: 2075
Code: G9 + JK
A/C Nickname:
File: 657
Airfrce: Luftwaffe
Sqn/Unit: 4./NJG 1
Mission/Raid: Training flight
1
P
Uffz. Heinz Vinke Wounded
9
2
Bordfunker
Uffz. Gerhard Schlein Killed
10
3
11
4
12
5
13
6
14
7
15
8
16
Belly landed in a wheat field on Texel island, near Cocksdorp.



This was Heinz Vinke's first flight with 4./NJG 1. He was in hospital for months. He would later cause devastation under the Allied bombers passing through this region in 1942 and 1943.

The underneath photos were taken in 2013, in the cellar of the Dutch building that was in WW2 this Luftwaffe hospital. These photos, with a young looking Vinke in the foreground, still hang on the wall in the old hospital cellar today. The building is not open for public.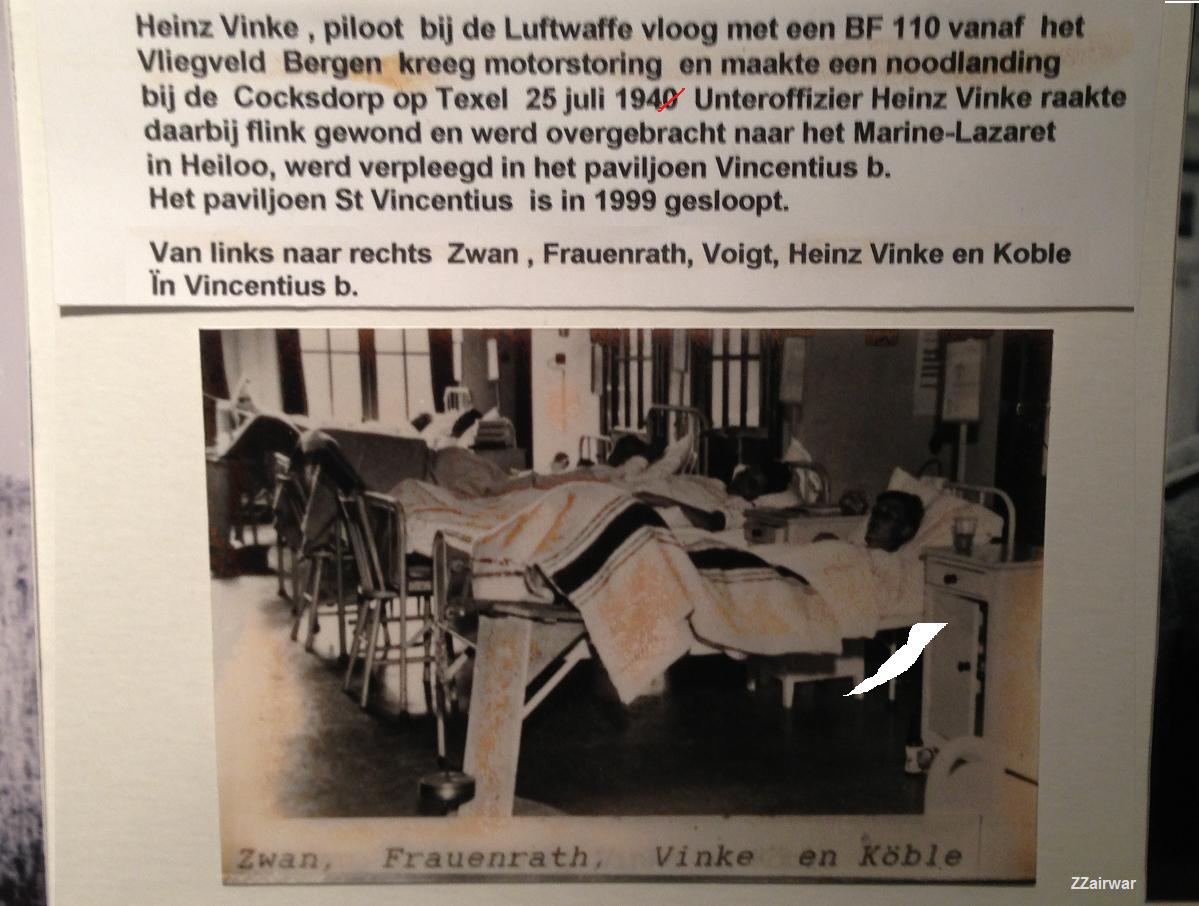 Another photo on the wall: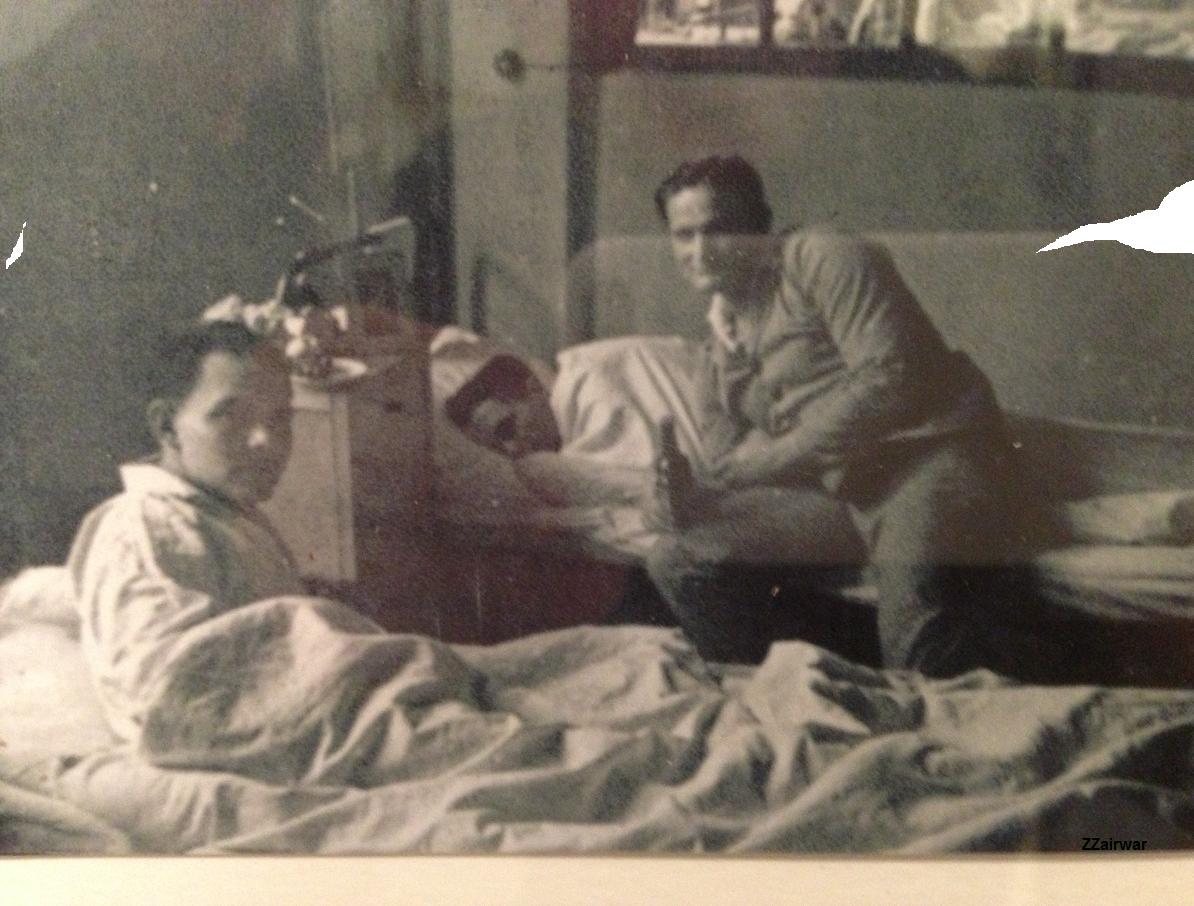 Below: the belly landing, Texel.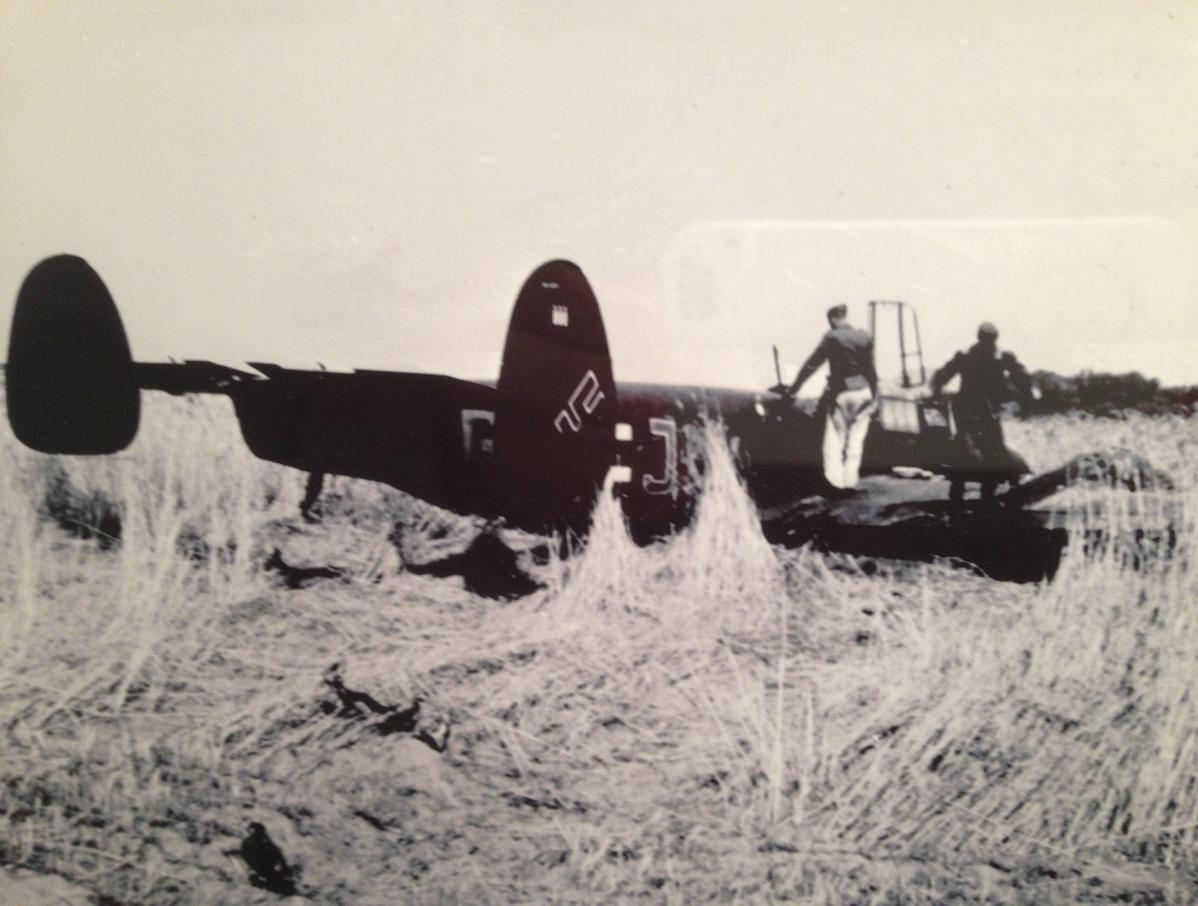 Sources/more:

- http://www.texlaweb.nl/LOMT/Historie_Luchtoorlog.htm





© ZZairwar (Zuyder Zee Air War)