Date: 1943 Nov26/26
A/C Type: B-17F Fortress
SN: 42-30603
Code: RD-H
A/C Nickname: Las Vegas Avenger
File: 677
Airforce: USAAF
Sqn/Unit: 306 BG - 423 BS
Mission/Raid: Bremen
1
Pilot
1Lt. Virgil H. Jeffries evd - POW.
9
LWG
S/Sgt. William L. Threatt Jr.
2
Co-pilot
1Lt. Thomas R. McGalliard
10
TG
S/Sgt. Henry A. Steelsmith KIA
3
Nav
2Lt. Francis L. Ramsey
11
4
B
1Lt. John H. Moon
12
5
E
T/Sgt. James S. Porter Jr.
13
6
RO
T/Sgt. Richard G. Mowrer KIA
14
7
BTG
S/Sgt. Arthur R. Adrian KIA
15
8
RWG
S/Sgt. Harold M. Owen KIA
16

Came back damaged from a raid on Bremen. Attacked by fighters and crew had to bail out. Aircraft crashed at village named Doniaga, some 8km north of Lemmer. 4 KIA buried in the Protestant Churchyard in village St. Nicolaasga. Others POW.


Below photo: the Germans investigate the wreckage.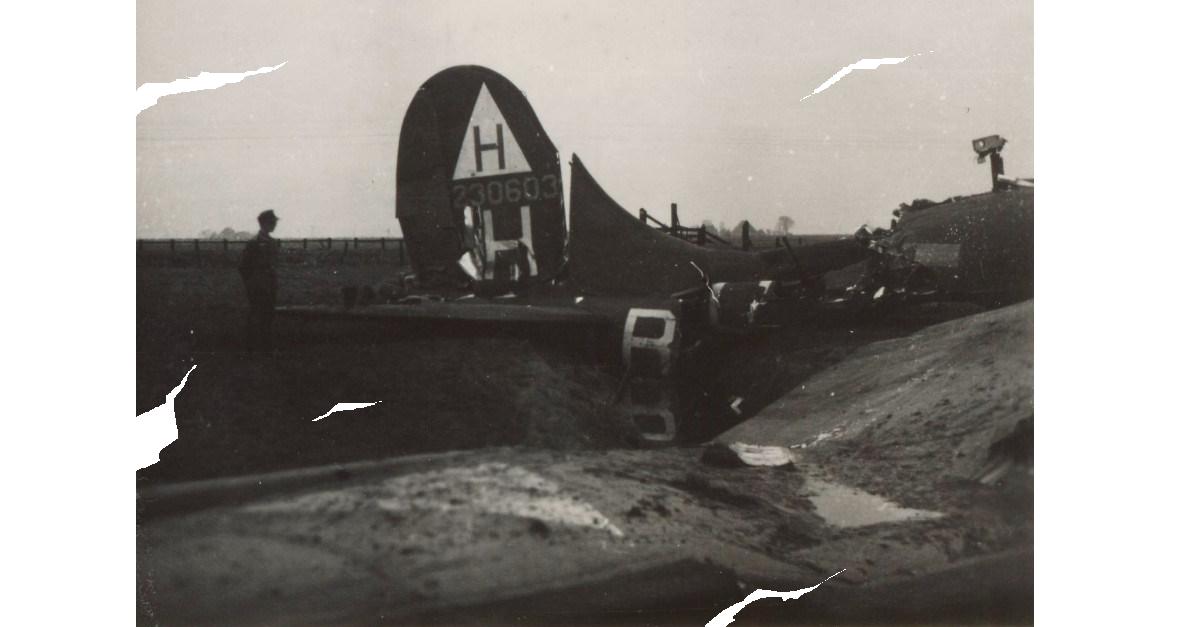 Sources/Read more:

- Excellent photo on: http://www.americanairmuseum.com/aircraft/4616
- Whole story incl. photos on (warning: large webpage. Allow time to load, then CTRL + F 'Avenger'): http://www.teunispats.nl/jack-edward-gibbs.htm








© ZZairwar (Zuyder Zee Air War)