Date: 1943 May17/17
A/C Type: B-26 Marauder
SN: 41-18090
Code: DR-L
A/C Nickname:
File: 691
Airforce: USAAF
Sqn/Unit: 322 BG - 452 BS
Mission/Raid: Haarlem & Velsen-Noord Power Station
1
Pilot
2Lt. Edward R. Norton MIA
9
2
Co-Pilot
2Lt. James A. Norton Jr. buried Den Helder
10
3
Nav./B
1Lt. Alvin X. Zeidenfeld buried Callantsoog
11
4
E
Sgt. Ralph H. MacDougall buried Petten
12
5
RO
S/Sgt. Harrison E. Kegg MIA
13
6
TG
S/Sgt. Bennett W. Longworth POW
14
7
15
8
16

Casualties of Lt. Col. Stillman's (B-26 41-17982) raid on the Velsen Power Station. On return to UK over the Dutch coast shot down by Flak south of IJmuiden and crashed in the North Sea 5 miles off IJmuiden.


The bodies of the Norton's crew followed the standard current. In the weeks to follow they washed ashore at Petten, Callantsoog and Huisduinen (Den Helder), see below map. After the war the men with name were exhumed and reburied in US centralization War Cemetery 'Netherlands' in Margraten.

The missing pilot Edward R. Norton and radio operator S/Sgt. Harrison E. Kegg can still be in the wreck or lost at sea. However, based on similar cases, we believe that also the MIA men washed up on a beach in the same area as the other crew, could not be identified and were buried as unknown English or American Airman with wash ashore date on cross: period end May 1943 until December 1943. Burial could have taken place also more downstream current, as for example in Dutch cemeteries as The Koog on Texel Island, Vlieland Isle, Harlingen, Pietersbierum or further. Especially the unknown American washed ashore 13 July 1943 on Texel Island and buried in grave 82 can have a relation to this crash.

In 1946/1947 the unknown airmen were exhumed. The identified as American (based on uniform) but without ID were brought to an US identification centre, which for this area was usually the one in Neuville-en-Condroz (Belgium). If identification failed, the airman was buried there with or without rank as 'Known but to God' and washing ashore date on the grave marker. We believe the remains of 2Lt. Edward R. Norton followed this route and he now rests without name on the ID centre's cemetery, which is named today American Cemetery "Ardennes" in Neupré, Belgium.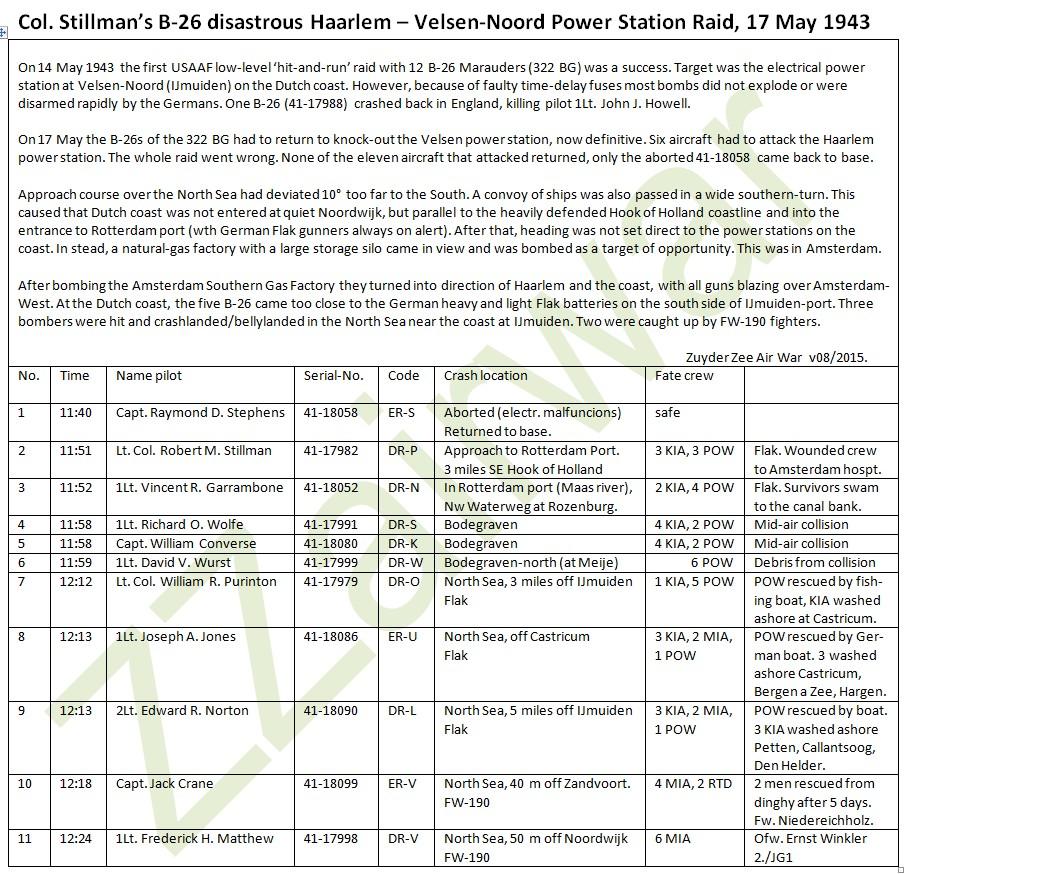 .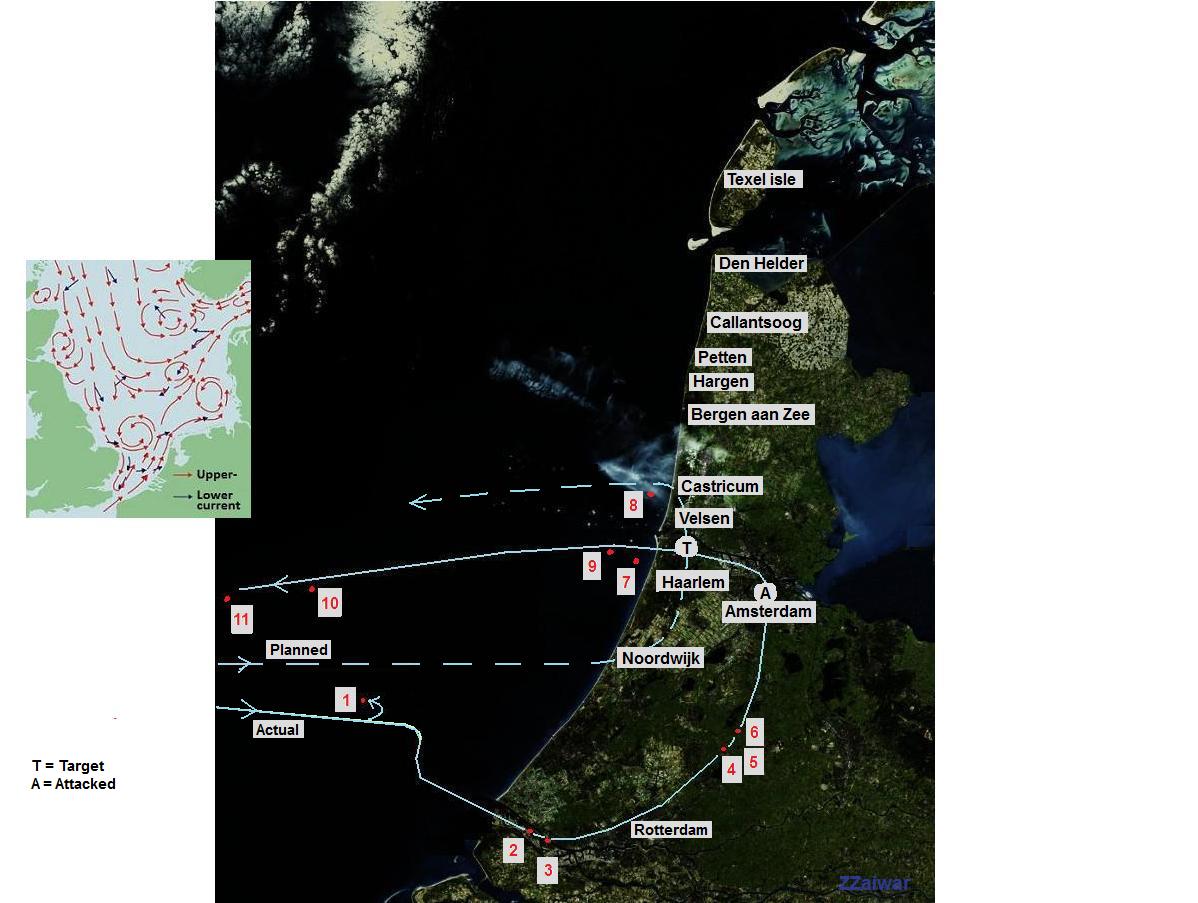 Sources/read more:

- http://www.b26.com/marauderman/james_a_norton.htm
- https://cualumni.clemson.edu/sslpage.aspx?pid=1360
- http://www.8thafhs.com/media/documents/ijmuiden.pdf
- MACR
- Book "Opgegraven Verleden" by Jan Carsjens and Piet Riteco
- Research on original burial files by ZZairwar
- 17 May 1943 damage reports
- Dutch newspaper articles on this raid
- ABMC






© ZZairwar (Zuyder Zee Air War)