Date: 1943 May17/17
A/C Type: B-26 Marauder
SN: 41-18086
Code: ER-U
A/C Nickname:
File: 771
Airforce: USAAF
Sqn/Unit: 322 BG - 450 BS
Mission/Raid: Haarlem & Velsen-Noord Power Station
1
Pilot
1Lt. Joseph A. Jones buried Bergen aan Zee
9
2
Co-Pilot
2Lt. Anthony A. Alaimo POW
10
3
Nav./B
2Lt. Norris K. Calkins buried Bergen aan Zee
11
4
E
T/Sgt. Marvin L. Harbour MIA
12
5
RO
T/Sgt. Robert P. Steffen buried Bergen aan Zee
13
6
TG
S/Sgt. Milton E. Littrell MIA
14
7
15
8
16

On return route over the Dutch coast shot down by Flak south of IJmuiden. Probably turned north with a burning engine and ditched in sea 2 miles off Castricum.


Co-pilot 2Lt. Anthony A. Alaimo in MACR: "we had to leave the formation 2 miles from coast Haarlem and the aircraft ditched on sea. I was thrown out (safety belt not fastened). Nobody of the crew was picked up near where the aircraft sunk, only me. Apparently they went down with the aircraft and drowned".

Three men washed ashore in June at Castricum (Calkins) , Bergen aan Zee (Jones) and Hargen (Steffen). They were buried in Bergen (aan Zee) on the airwar plot.

See our research on the 2 men MIA info on our web-page on sister aircraft B-26 41-18090 pilot Norton.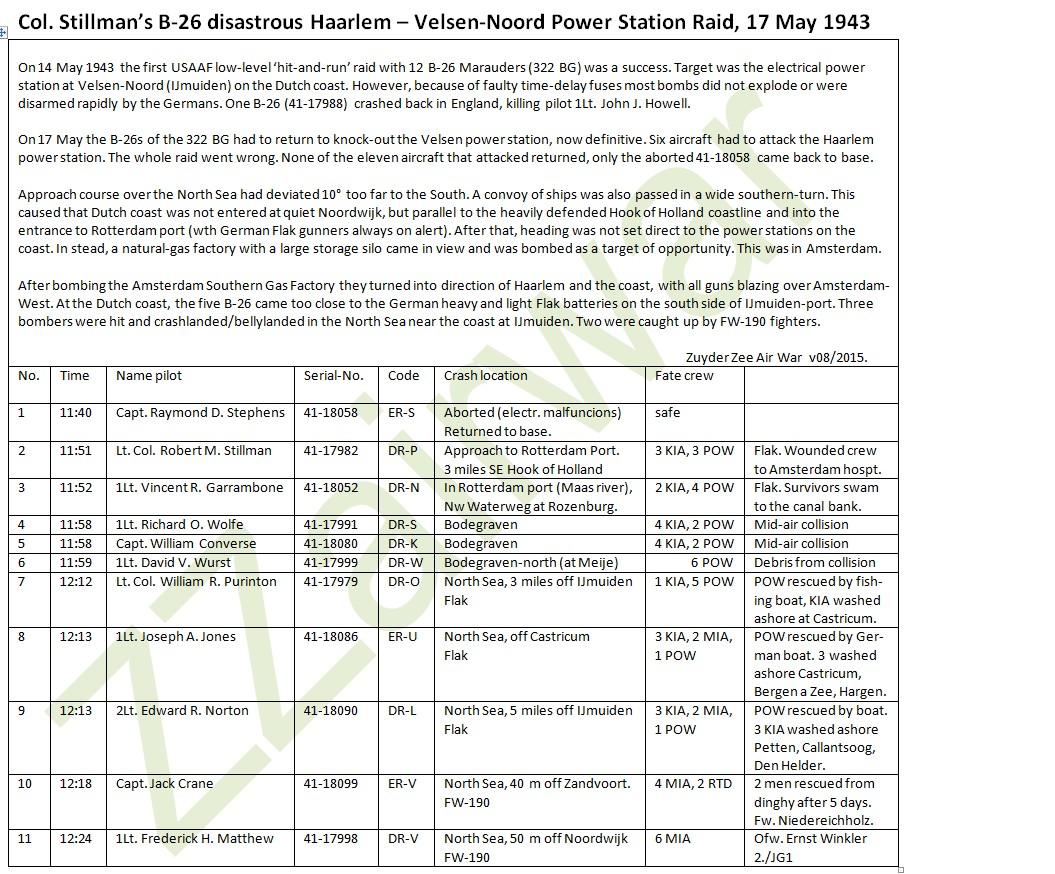 .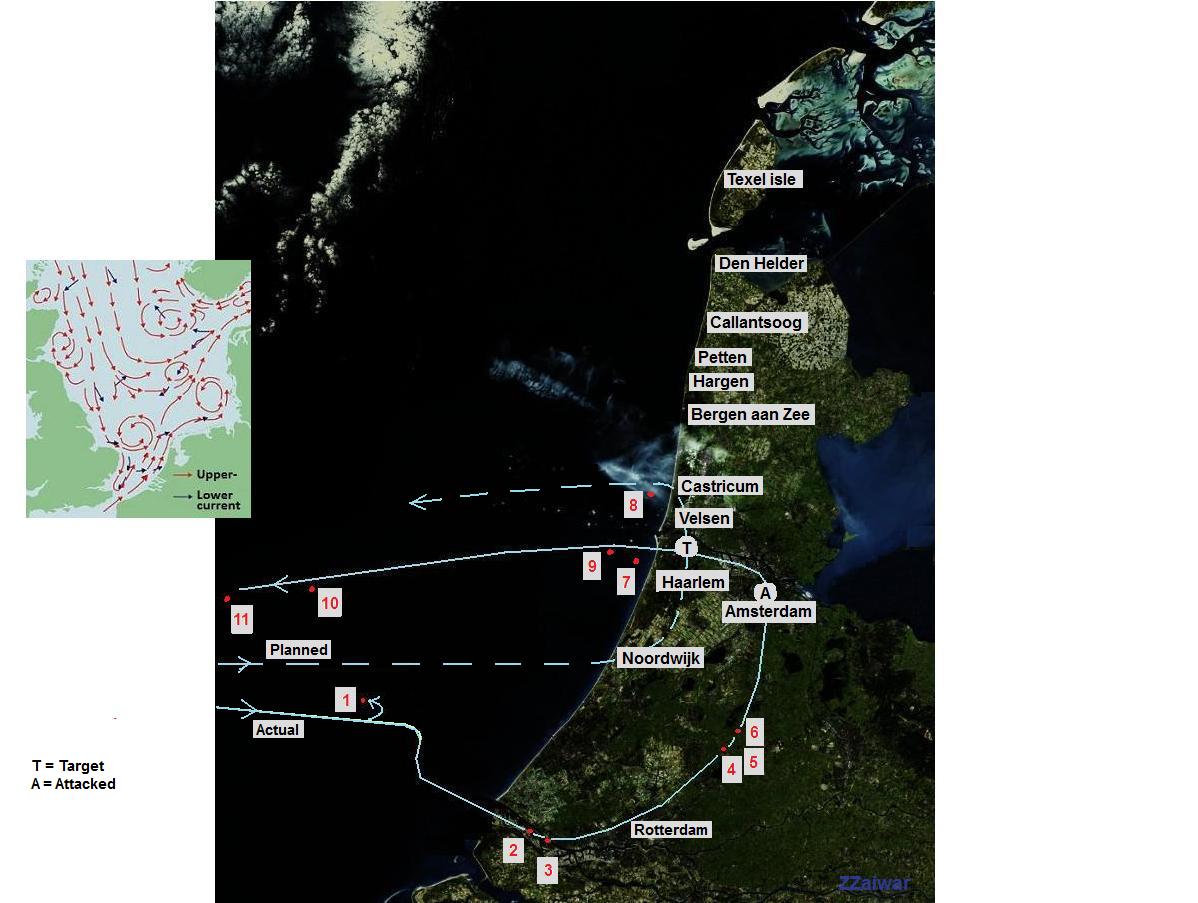 Sources/Read more:

- http://www.8thafhs.com/media/documents/ijmuiden.pdf
- https://www.facebook.com/1lt.josephajones
- http://www.fieldsofhonor-database.com/index.php/american-war-cemetery-ardennes-s/52346-steffen-robert-p
- MACR
- ABMC






© ZZairwar (Zuyder Zee Air War)