Date: 1943 Nov26/26
A/C Type: B-17F Fortress
SN: 42-29955
Code: GN-I
A/C Nickname: Mr Five by Five
File: 777
Airforce: USAAF
Sqn/Unit: 303 BG - 427 BS
Mission/Raid: Bremen
1
Pilot
Capt. Addell A. Cote 9 crew MIA
9
LWG
S/Sgt. John M. Micek
2
Co-pilot
2Lt. Clarence C. Bixler
10
TG
S/Sgt. Paul Gunsauls
3
Nav
1Lt. Wilbur R. Barnhill
11
4
B
1Lt. John W. Hull washed ashore Terschelling
12
5
E
T/Sgt. John R. Arter
13
6
RO
T/Sgt. Vaughn Reaves
14
7
BTG
S/Sgt. Cecil M. May
15
8
RWG
S/Sgt. Theodore Gomes
16

On return from Bremen ditched in the North Sea (after an SOS) 10km west of Texel island. 9 MIA. Only 1Lt. John W. Hull washed ashore in February 1944 on Frisian island Terschelling and was initially buried there (today US cem. 'Netherlands' in Margraten).


Aircraft last seen over Harlingen, see encircled on map. New info is that in January 2014 a fishing boat from Texel island got stuck on an obstacle on estimated crash position. Parts of a B-17 were in the nets. It is believed the parts can belong to Mr. Five by Five, based on the find-position. Under investigation.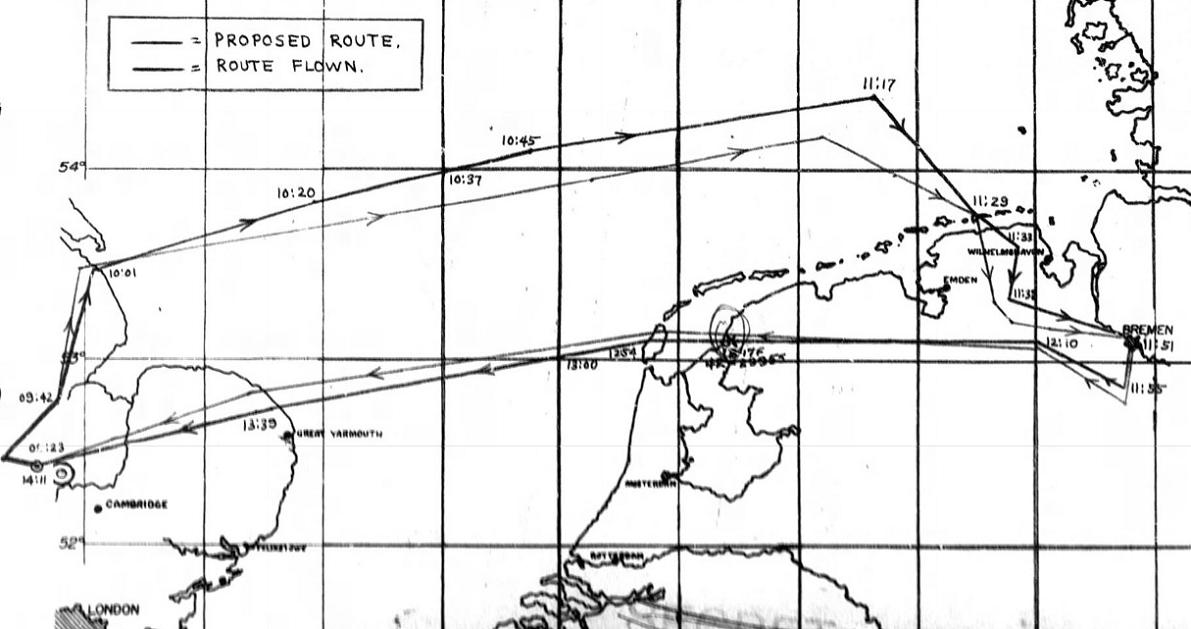 Below: Article in Dutch Fishery News ('Visserijnieuws') on 06 January 2014.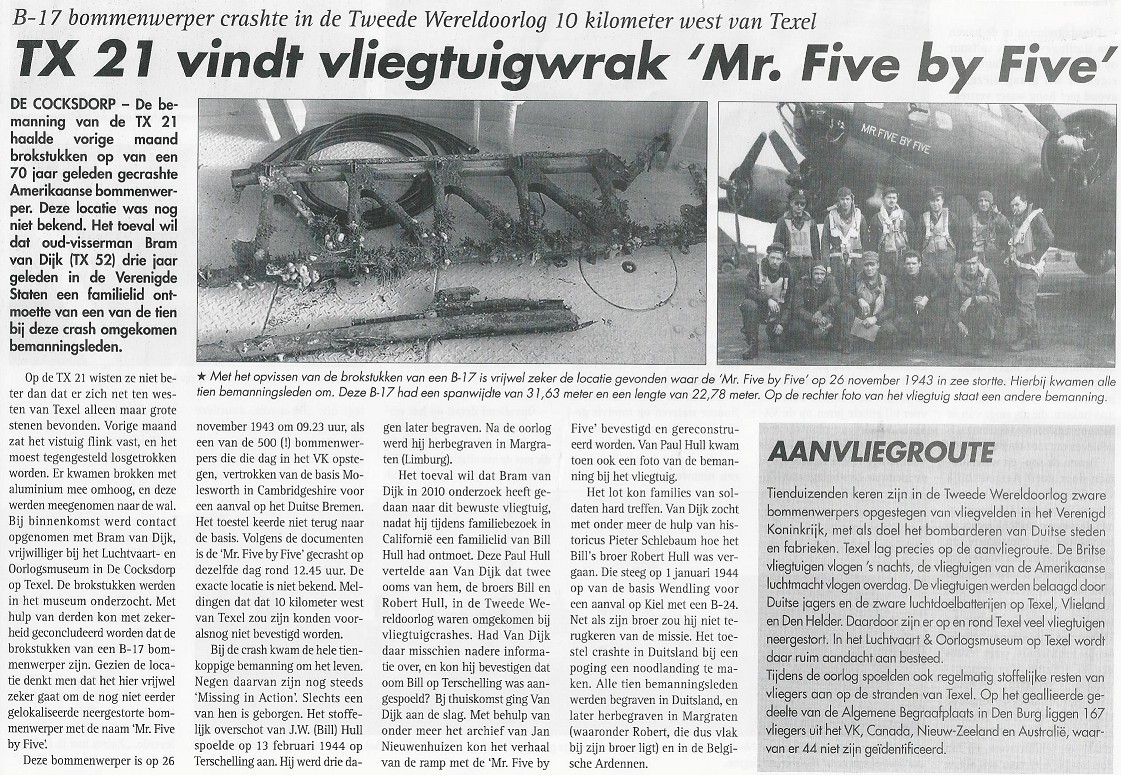 Sources:

- MACR
- http://www.303rdbg.com/427cote.html
- Visserijnieuws 06 Jan 2014









© ZZairwar (Zuyder Zee Air War)