Date: 1944 Oct 06/06
A/C Type: P-38 P5 photo Lightning
SN: 42-67128
Code:
A/C Nickname: Dot & Dash
File: 779
Airforce: USAAF
Sqn/Unit: 7 PRG - 22 PRS
Mission/Raid: Photo recon mission
1
Pilot
2Lt. Claude C. Murray Evd.
9
2
10
3
11
4
12
5
13
6
14
7
15
8
16
Shot down by a Me-262 jet on return from a photo-mission to Hamm, Bielefeld and Paderborn. Came back from Germany over Arnhem. Down in Lake IJsselmeer (Old Zuyder Sea). Pilot parachuted out and managed to get in dinghy. Sailed during the night and landed at the unguarded island Pampus. Left there next morning again and was helped on sea by three young fishermen from Muiden.
"Dot & Dash" was a well known aircraft within the 7 Photo Reconaissance Group. This because it was used on the so called 'shuttle missions', trips from England, over Berlin, landing in Russia for fuel and back again. This until it was shot down by an Me-262 jet and came down in Lake IJsselmeer (Old Zuyder Sea).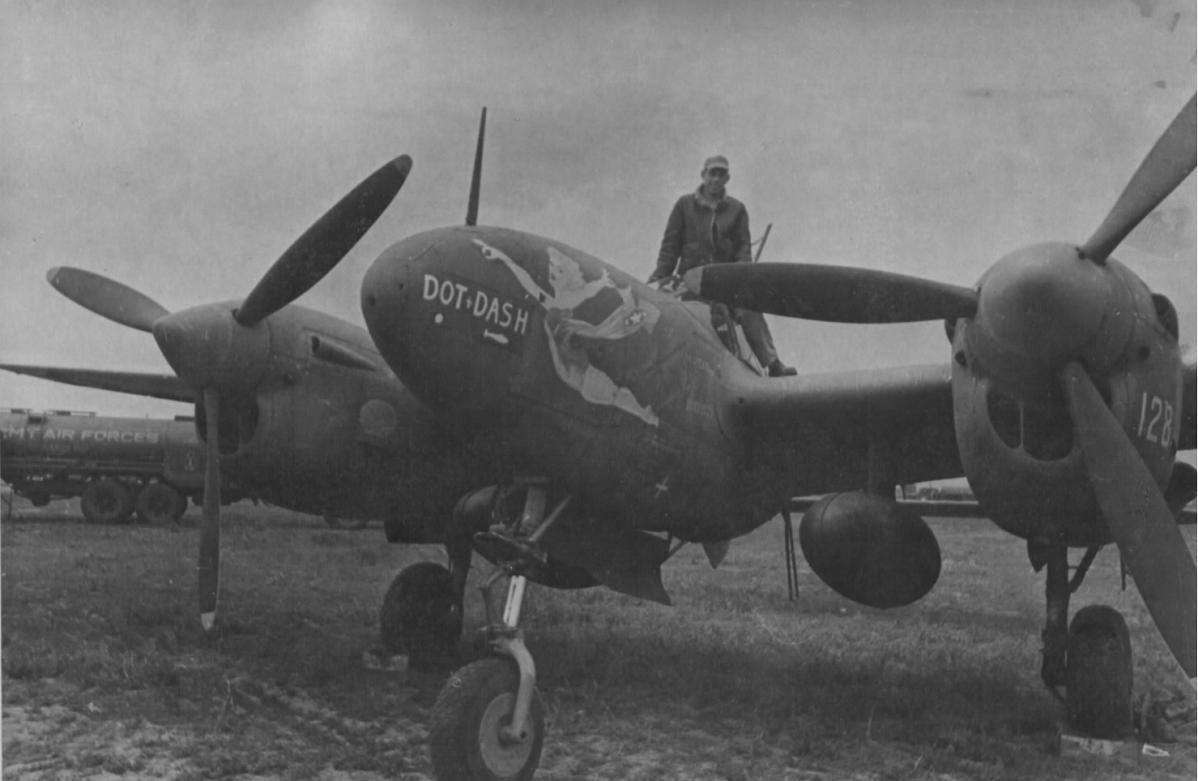 After a night at drift rolling along with the waves, American 2Lt. Claude C. Murray drifted ashore in his small rubberboat on the unmanned fortress island 'Pampus'. He took a look in the abandonned bunkers and spend the night there, but left next morning in his dinghy again to the nearby mainland. Underway he encountered a small fishing boat with three young men inside: Jan Dobber, Jacob Dobber and Jan Bijl. He was handed over by them to resistance leader Joh. (Johannes) Rozendaal in Muiden. He spend a week there and received false papers with name 'Jan Smit'.

In Naarden he was in hiding at Mrs. Dietz-Kluyver for 2 months until 15 December 1944. This was on the Paulus Potterlaan no. 35. Because the front line stabilized on the big rivers in the centre of Holland and could not be passed, the resistance had to hide Murray until liberation, that came May 5, 1945. The last 5 months stay was undercover at a farm in village Weesp. This was the farm of Gijs Regtuyt on the Korte Muidenweg C.34, see Murray's wooden shoes from that period (photo below).

On the 9th of May 1945, Murray was brought to the villa of medical doctor Kruize in Blaricum. Here he met a group of other airmen in hiding and together they joined up with the Canadian troops. The others were 1Lt. John H. Quinn and 2Lt. Mel O. Simmons of B-24 42-95180 "Satans little Sister" 446 BG, crashed south in the Lake 21 November 1944 and Captain Gene Maddocks of B-24 42-51495 crashed in the Northeast Polder on 24 February 1945, Eddy Kryskov (RAF) and Captain Dick Jones (RCAF).

Below. The false ID Lt. Murray got from resistance leader Joh. Rozendaal, published in the booklet "Flight Boots to Wooden Shoes" by Claude Murray 1991. By coincidence and probably unknown to Murray, in 1996 another Jan Smit, also born in Edam-Volendam, became quite famous and succesful in the Netherlands as singer. There is even some resemblance between the two!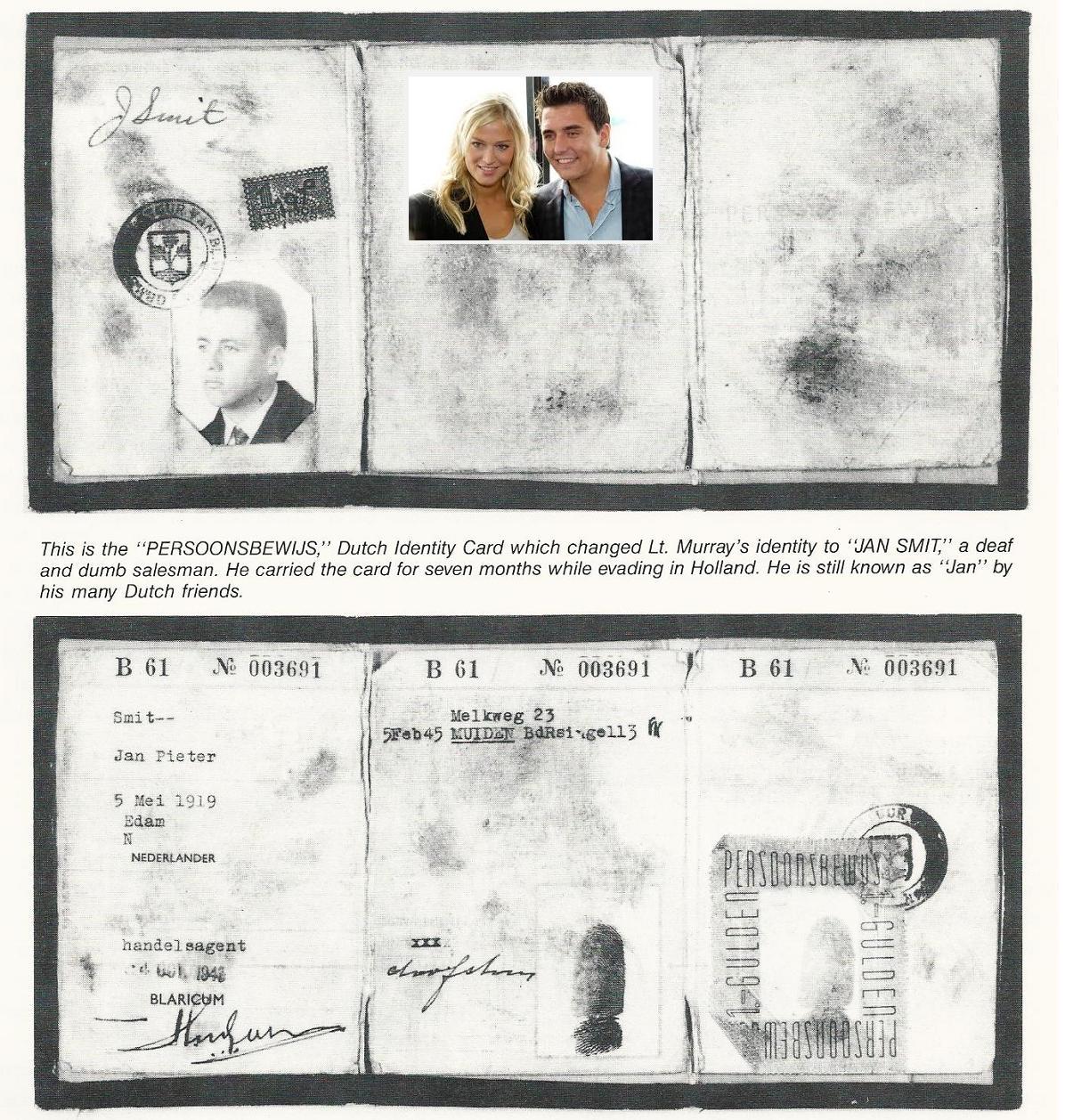 Claude Murray's wooden shoes, used during his underground stay on the farm in Weesp 16 December 1944 until 9 May 1945.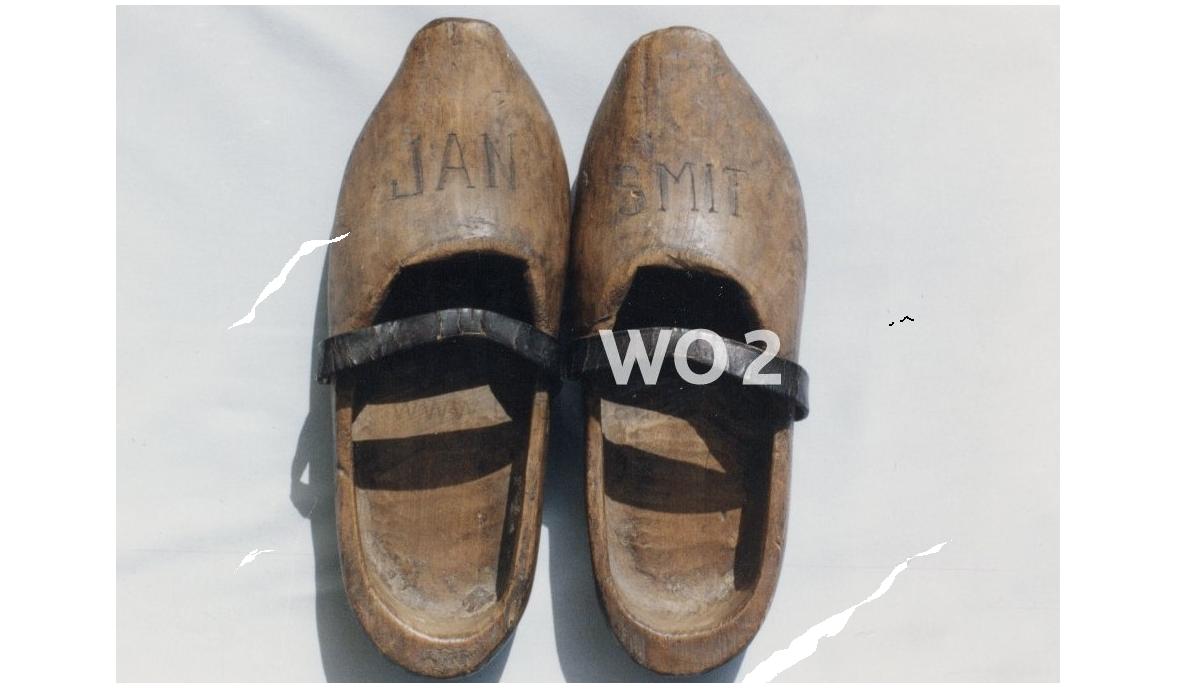 Sources:

- MACR
- Booklet 'Flying Boots to Wooden Shoes' by Claude Murray, 1991.
- Book 'En nooit was het stil' by G. Zwanenburg.







© ZZairwar war (Zuyder Zee Air War)