Date: 1943 Dec 16/16
A/C Type: B-17F Fortress
SN: 42-3249
Code: MZ-
A/C Nickname:
File: 781
Airforce: USAAF
Sqn/Unit: 96 BG - 413 BS
Mission/Raid: Bremen Port area (Vegesack)
1
Pilot
1Lt. Carl E. Greer Jr. all 10 crew MIA
9
RWG
S/Sgt. Everett J. Missey
2
Co-pilot
2Lt. Carl R. Rano
10
TG
S/Sgt. Theo J. Meschievitz
3
Nav.
2Lt. James D. Cumming
11
4
B
2Lt. Arthur B. Frankel
12
5
E
T/Sgt. Kenneth E. Slenker
13
6
RO
T/Sgt. William J. Dwelley
14
7
BTG
S/Sgt. Robert L. Evans
15
8
LWG
S/Sgt. Robert A. Miller
16

Came back from raid on Bremen. The formation B-17s was attached by German fighters. Greer went down in the North Sea, not far from northern tip Texel island. 10 MIA.

.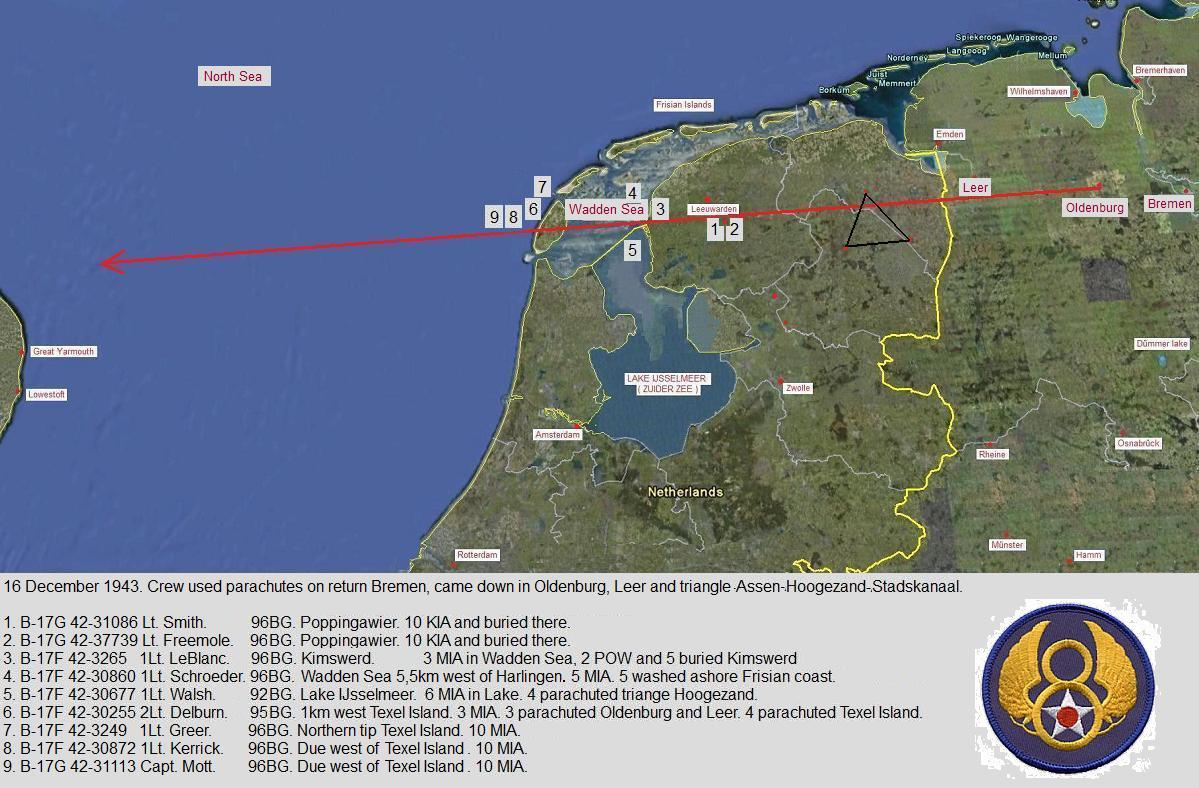 Sources:

- MACR










© ZZairwar (Zuyder Zee Air war)