Date: 1945 Feb 09/09
A/C Type: B-24 H Liberator
SN: 41-28841
Code:
A/C Nickname: The Philly Folly
File: 793
Airforce: USAAF
Sqn/Unit: 392 BG - 577 BS
Mission/Raid: Magdeburg
1
Pilot
2Lt. Burton L. Wade MIA
9
TG
Sgt. Edward S. Townsend MIA, WOM Cambr.
2
Co-pilot
2Lt. Richard H. Zeigler MIA
10
3
Nav.
2Lt. Lewis L. Saunders Jr MIA
11
4
B
F/O Walter R. Somerhalder IJmuiden 25-06
12
5
RO
S/Sgt Theo E. Luniewicz MIA
13
6
WG
S/Sgt. Robert W. Kudej Petten, 09-04
14
7
WG
Sgt. James L. Jamar Jr Castricum 25-04
15
8
LWG
Sgt. Bradford E. Pergrande IJmuiden 26-04
16

On return from Germany turned back over North Sea, on a position west of Bergen aan Zee. Probably turned away in a southern turn and headed back for the Dutch coast. Crashed in the North Sea north-west off Wijk aan Zee. All dead.


If the five MIA of this crew have washed ashore, then these locations must have been the Dutch coast above (north) of the crash position and town Zandvoort, in direction and including the Frisian Islands, the German Bight and the west coast of Denmark.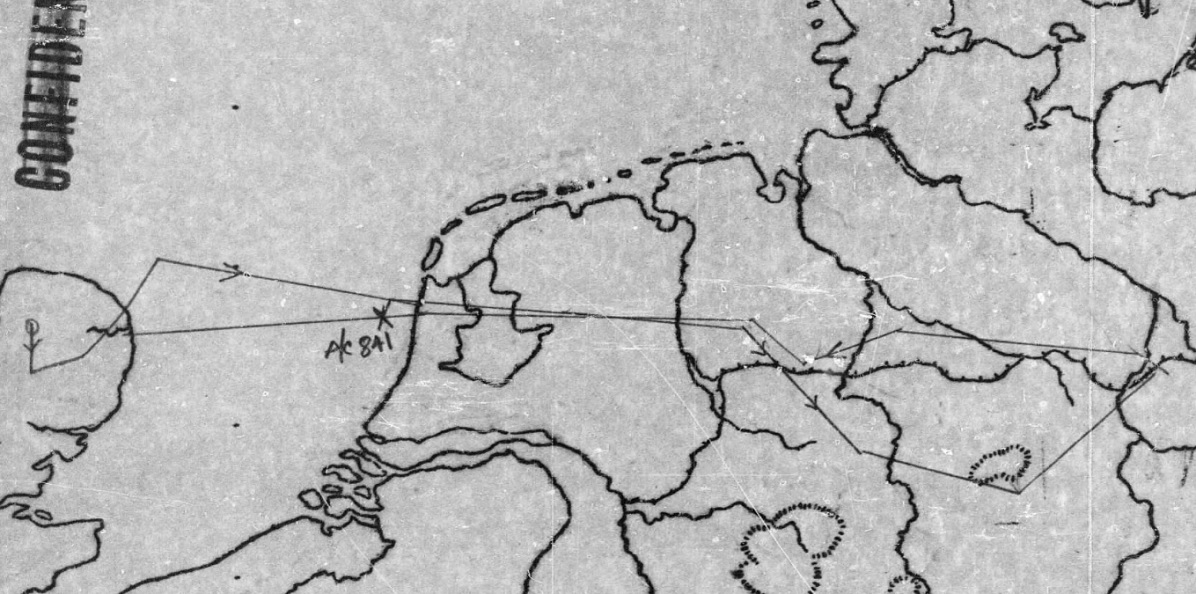 © ZZairwar (Zuyder Zee Air War)






.