Relation with Lake (class): No. Other Cemetery in Area (OCA)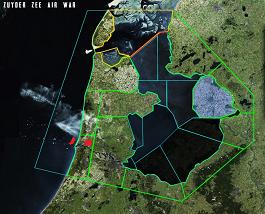 Total nr. of casualties buried here (TC): today 8.
Lake casualties, initially, end WW2 (LC-I): 0
Unknown today: 0
of which unknown from Lake (LC-U): 0
of which unknown from North Sea (NS-U): 0
Initial burial site in WW2.
Post war burial site for collection and reburial from other sites: no.
Cemetery with Lake casualties today: no.



BEVERWIJK GENERAL CEMETERY 'DUINRUST'

On 'Duinrust' a full Lancaster crew lays next to each other. They crashed here in the dunes in the night of 11 on 12 June 1943. At the time only Australian tail gunner Sgt. Berry could be identified and had his name on the wooden cross. The other 6 were burned and were buried as 'Unknown English Airman, 12 June 1943'. They received their name after the war. In front of this row stands an information panel with their story. Behind the front row is another grave (hardly visible on the photo). Here is the grave of Canadian Flying Officer H.C. Treherne. He was the navigator of a Lancaster that crashed here off the coast in the North Sea on June 29th 1943 (night). Six weeks later his body washed ashore here. Two of his crew washed up 3 km to the North and were buried at Castricum. His pilot was found further north and buried at Huisduinen. Three men of this crew are MIA.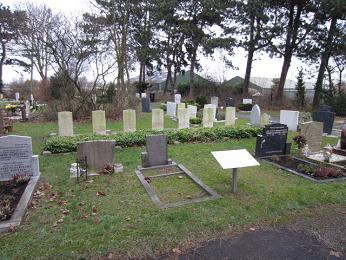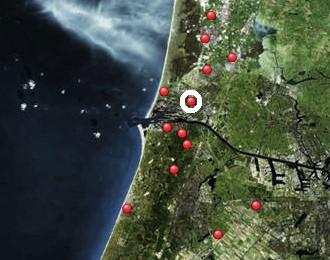 Dutch name cemetery: Beverwijk 'Duinrust'
Full name: Beverwijk General Cemetery
Address (usable for car navigation):
Bankenlaan, Beverwijk.

For reaction or comments; send us an email,
see address and info at CONTACT.
Please use as subject tritely: 'Beverwijk'.








© ZZairwar (Zuyder Zee Air war)