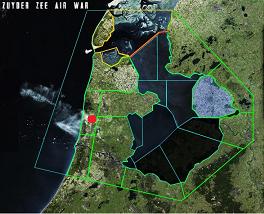 Relation with Lake (class): No. Former Cemetery in Area (FLC)
Total nr. of casualties buried here (TC) end WW2: 2. today 0
Lake casualties, initially, end WW2 (LC-I): 0
Unknown today: 0
of which unknown from Lake (LC-U): 0
of which unknown from North Sea (NS-U): 0
Initial burial site in WW2: yes, Other cemetery in area.
Post war burial site for collection and reburial from other sites: no
Cemetery with Lake casualties today: no



HEILOO

Heiloo is not connected with the North Sea. The village had medical facilities that the Germans used in WW2 and as Marine-Lazaret (Navy Hospital). On November 29th 1943 a B-17 bomber made an emergency-landing 15 km to the North-West. It landed 1 mile off the coast in the North Sea. This was B-17 42-29787 'Wilder Nell 2' of the 379 Bomb Group. The Germans brought 3 crew members to this hospital, 1 survived but pilot Lt. Lefevre and 2 Lt. Valsecchi were dead. They were buried here in Heiloo, the pilot at first as Unknown. In 1945 he was identified and they were moved to Neuville-en-Condroz. With this Heiloo lost a part of its WW2-history. Today there are no war graves in Heiloo.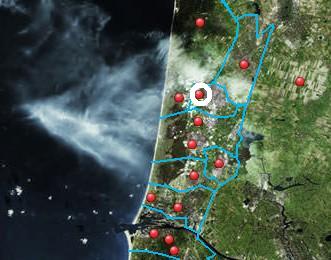 Dutch name cemetery: R.K. Begr. Pl. Willibrordushof
Full name: Roman Katholic Cemetery Heiloo St. Willibrord
Address (usable for car navigation): Westerweg 267, Heiloo.

Dutch name cemetery: Heiloo Alg. Begr. Plaats
Full name: Heiloo General Cemetery.
Address (usable for car navigation): Holleweg 131, Heiloo.


For reaction or comments; send us an email,
see address and info at CONTACT.
Please use as subject titel: 'Heiloo'.