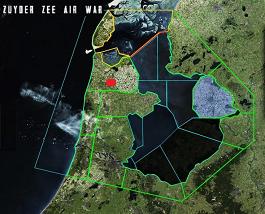 Relation with Lake (class): Other Cemetery in Area (OCA)


Total nr. of casualties buried here (TC): 7 end WW2, today 7.
Lake casualties, initially, end WW2 (LC-I): 0
Unknown today: 0
of which unknown from Lake (LC-U): 0
of which unknown from North Sea (NS-U): 0
Initial burial site in WW2.
Post war burial site for collection and reburial from other sites: no.
Cemetery with Lake casualties today: no.
KOLHORN (BARSINGERHORN COMMUNITY)



Kolhorn is a typical Zuyder Sea village. Build on an old Zuyder Sea dike, it had a harbour and a fishing fleet. However, in the 1930's a land winning project was started in front of Kolhorn. A huge polder was constructed (the white-yellow field on the satellite image), it cut the village off from the sea. End January 1944 the people saw a burning Lancaster flying over. Next morning they found the crew spread in the fields, all dead. They had to jump without their parachutes.
This war grave location is one of best maintained in Holland.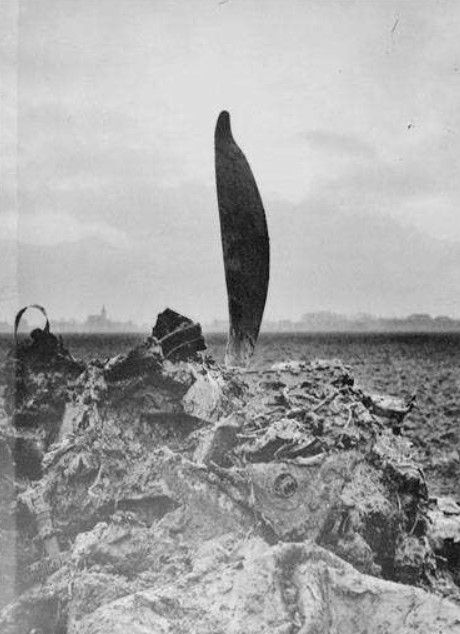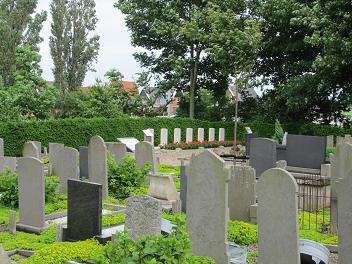 Dutch name cemetery: Kolhorn Alg. begr. pl.
Full name: Barsingerhorn (Kolhorn) General cemetery.
Address (usable for car navigation):
Turfschip or Ansjoviskade (Anchovy-quay).
On the N248 road Middenmeer - Schagen.

For reaction or comments; send us an email,
see address and info at CONTACT.
Please use as subject title: 'Kolhorn'.
30/31 January 1944. Lancaster JB535 of 97 Sqn.

Photo under: the crew in graves from left to right:

Sgt. Richard V.T. Bowerman
F/O Eric S.L. Carpenter
F/L Ernest S. Clarke (pilot)
F/Sgt. George Ridley
F/L Rodger P. Wishart (RAAF)
F/O Eric T. Charles (RAAF)
F/O Norman C. Law (RAAF)
The plaque on the left states: "They also fell for us, 30-1-1944".
The people of the community of Barsingerhorn 31-08-1945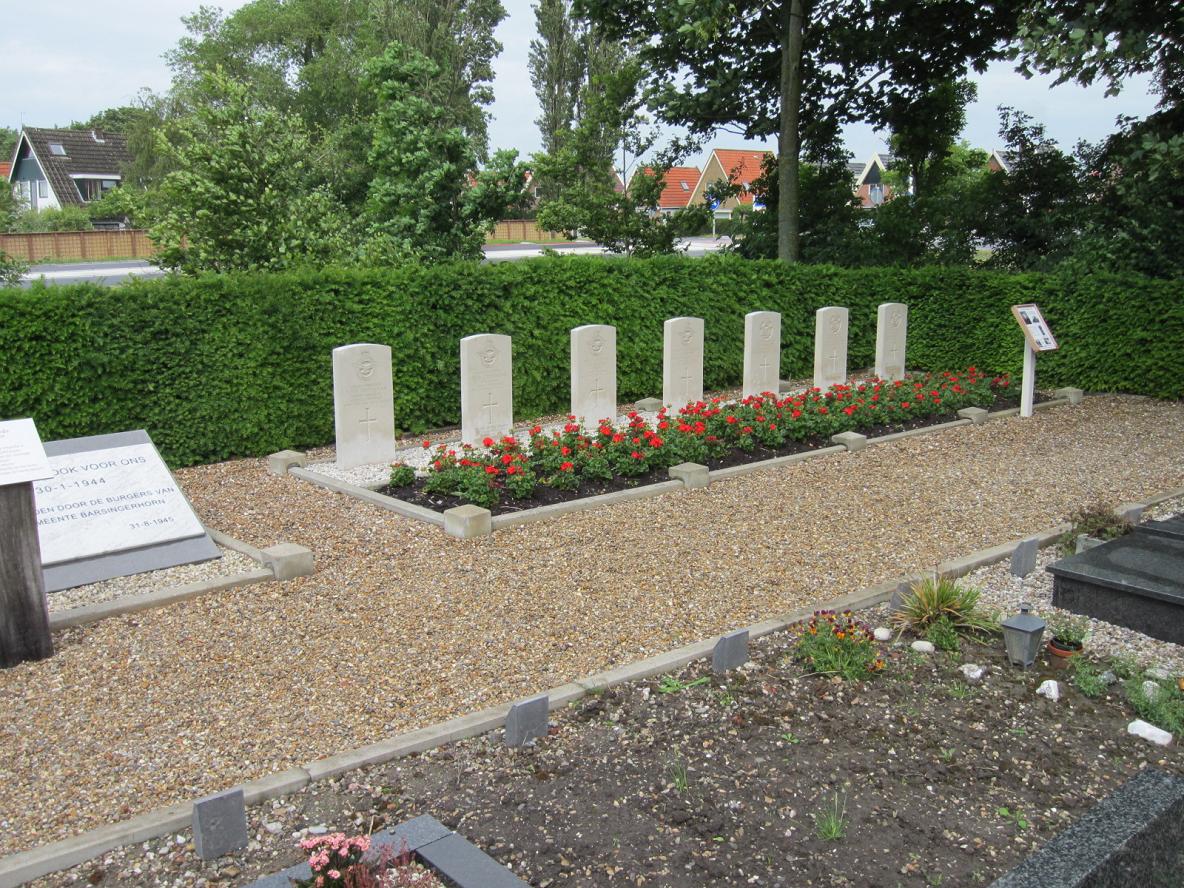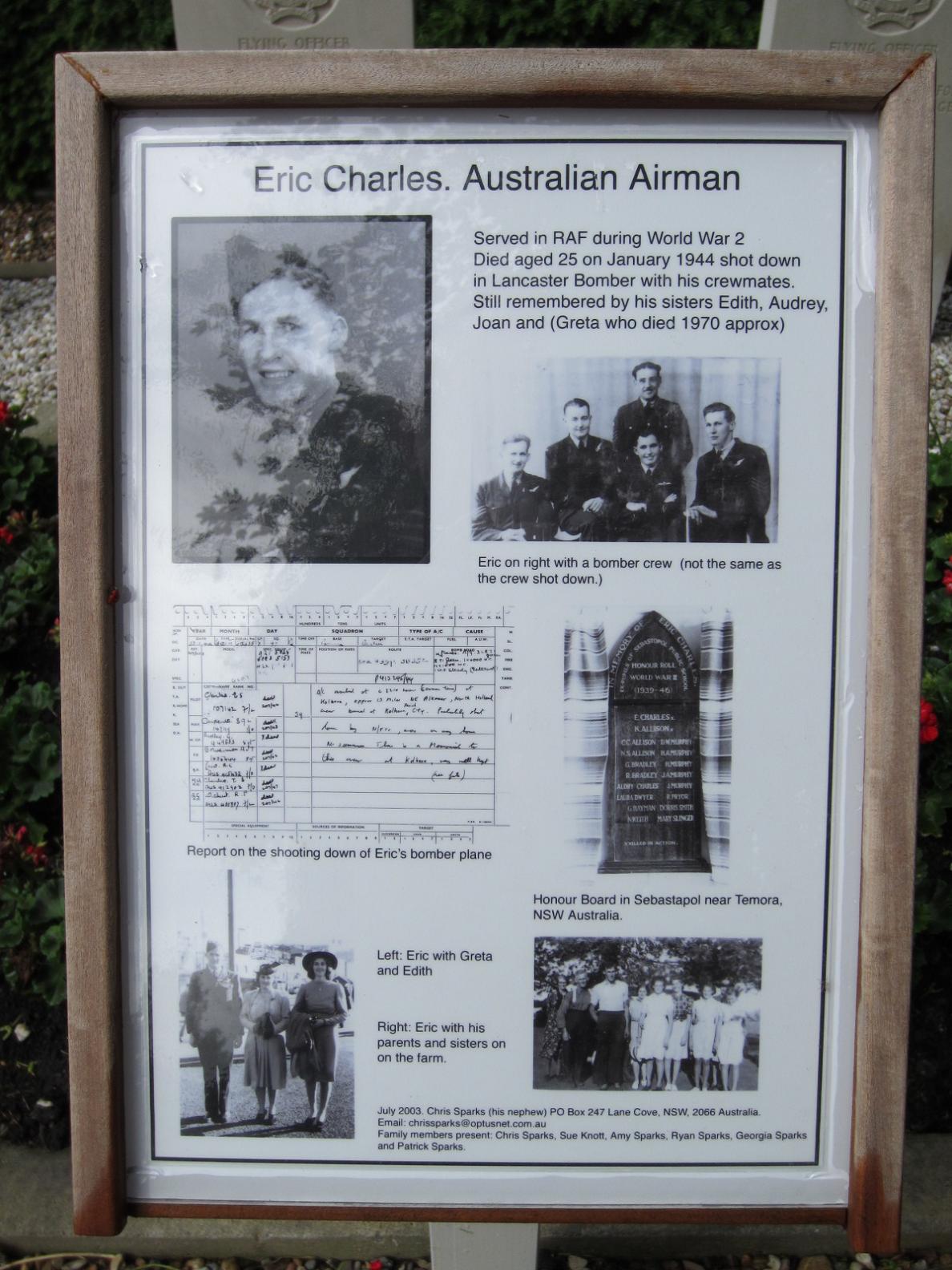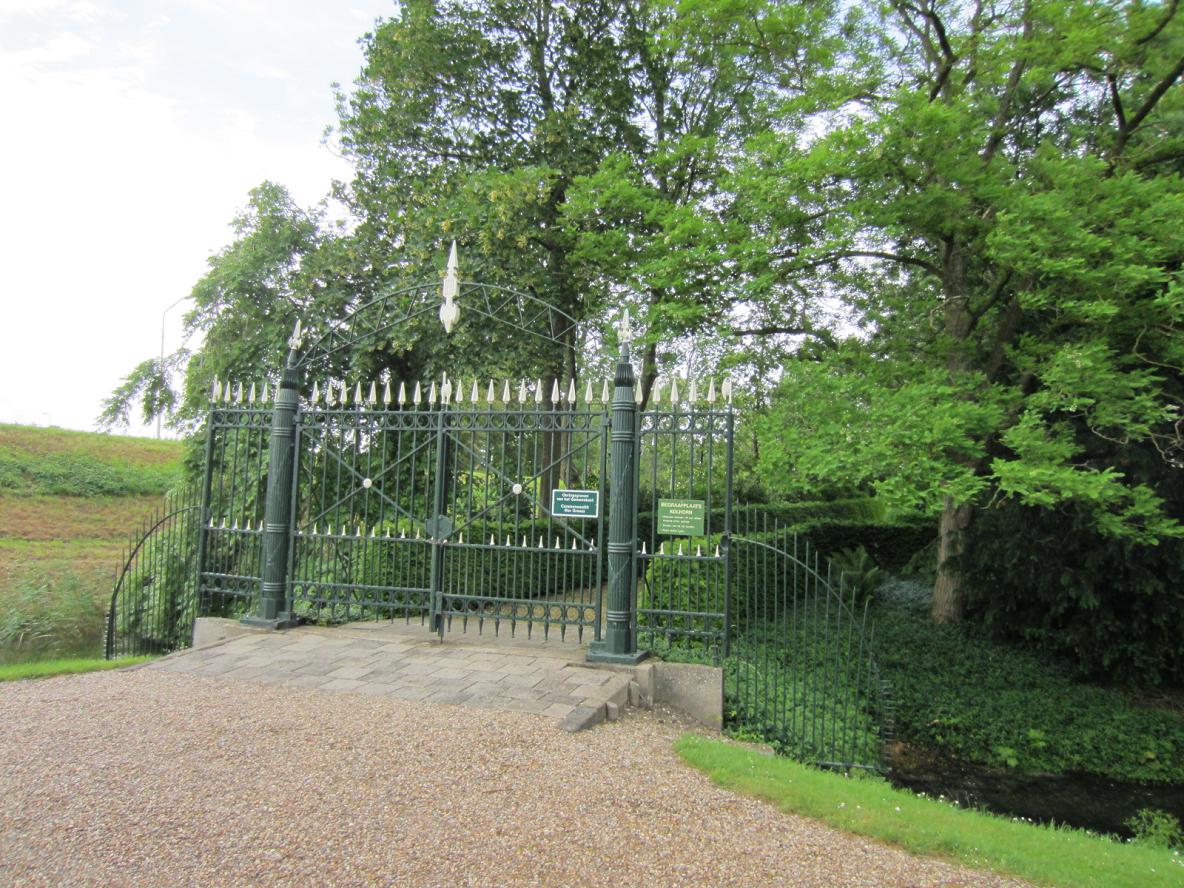 .