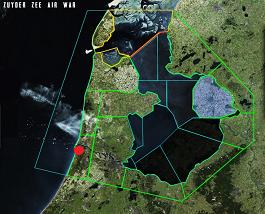 Relation with Lake (class): No/possible (see page 2). Other Cem. in area (OCA)
Total nr. of casualties buried here (TC) today: 6
Lake casualties, initially, end WW2 (LC-I): 0
Unknown today: 4
of which unknown from Lake (LC-U): 0
of which unknown from North Sea (NS-U): 4
Initial burial site in WW2.
Post war burial site for collection and reburial from other sites: no
Cemetery with Lake casualties today: no.



VELSEN-ZUID - DRIEHUIS CEMETERY 'WESTERVELD'

Cemetery in Driehuis. Driehuis is a part of community Velsen-Zuid, as is IJmuiden. On 'Westerveld' are the graves of 6 Allied service men. All washed ashore near here from the North Sea or brought in by boat into IJmuiden port. 4 of them are not identified. In the quiet sand dunes and forrest of Westerveld is also a crematorium with the same name. This was the first crematorium in The Netherlands (build 1913). In WW2 the crematorium lay inside the Atlantic Wall defences and was closed-off for civials. The Germans (Gestapo, Sicherheitsdienst, SS) used the crematorium to dispose the bodies of executed Dutch resistance men.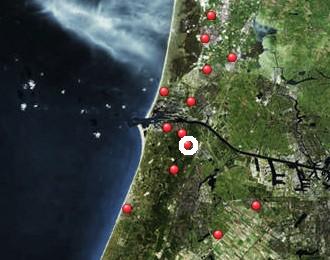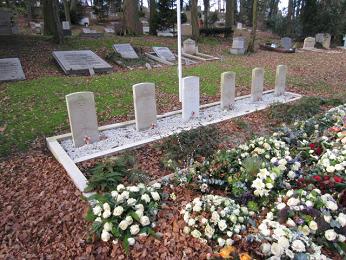 Dutch name cemetery: Westerveld alg. begr. pl.
Full name: Velsen-Zuid Driehuis 'Private' Cemetery
Address (usable for car navigation):
Duin- en Kruidbergweg 2 - 6, Driehuis.

For reaction or comments; send us an email,
see address and info at CONTACT.
Please use as subject title: 'Velsen-Zuid Driehuis'.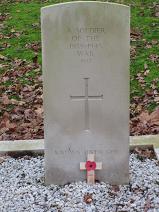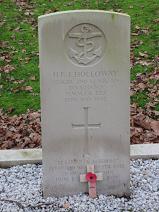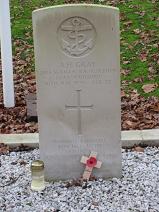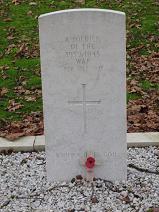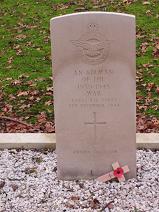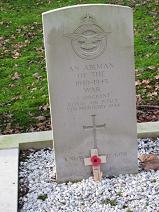 Graves (from left to right)
28 B - An Airman of the 1939 - 1945 War, a Sgt. RAF, 5th February 1944
29 B - An Airman of the 1939 - 1945 War, (no rank) RAF, 8 December 1944
30 B - A Soldier of the 1939 - 1945 War, 5th July 1941
31 B - A.H. Gray, Able Seamen, Royal Navy, HMS Whitshed, 16th May 1940
32 B - H.F.J. Holloway, Stoker, Royal Navy, HM MTB (Motor Torpedo Boat) 220, 13th May 1942
33 B - A Soldier of the 1939 - 1945 War, 1942 (year as only date).
---

In 2012 we found to our surprise a letter in an archive in Urk (fishing village on Lake IJsselmeer/Old Zuyder Sea eastern shore) written by an older inhabitant who stated that drowned Allied airmen from the Lake recovered at Urk were shipped from Urk to Amsterdam (common practice), but then further on to Velsen-Zuid Driehuis to be cremated. The empty coffins were returned to Urk. After some discussions on this, it was concluded that the writer was not well informed on where exactly the bodies were delivered (Amsterdam Nieuwe Ooster Cemetery).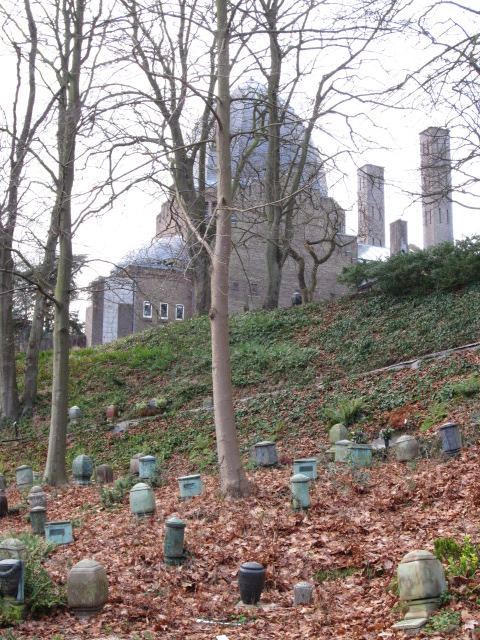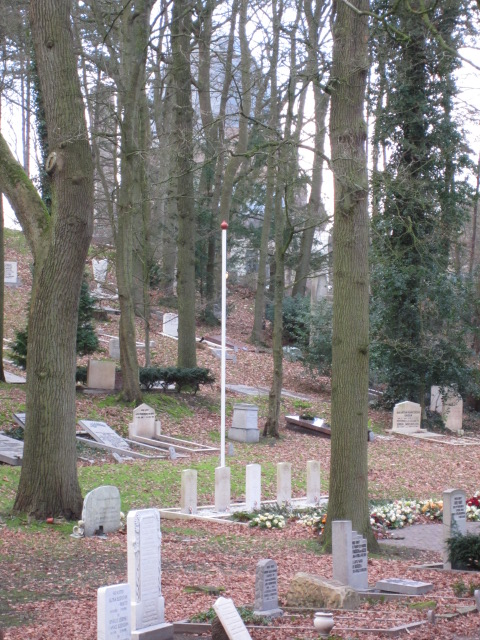 However, cremation would have explained the gap between the number of airmen claimed to be recovered by the Urk air-warden/dyke-patroller Mr. Harmen Kramer (175) and the number of Allied airmen from Urk we can trace back on cemeteries (125). Usually the bodies recovered 'on' Urk were shipped over the Lake to Amsterdam by the Urkers, or by boats from the Amsterdam Luftwaffe seaplane base 'Schellingwoude' or Kriegsmarine (Navy), after which interment on the Amsterdam Nieuwe Ooster Cemetery took place.

Disturbing is the fact that the German watch dogs on the Lake, among which the 'Wasserschützpolizei' (water police) also had a base in Urk. Other than the name suggests, this Wasserschützpolizei (Wsp) gradually became a SS-flotilla and acted independent from the regular German forces. The crews came under SS command, with attached Dutch collaborators in Nazi-organization uniforms on board. Our grandfathers fishing on the lake, hated the rough Wsp in particular and were often brutally raided by them.

Allied airmen (dead or alive) were better off in the hands of the Luftwaffe and Kriegsmarine than in the claws of the these SS irregulars. A reliable source in Germany however reports recently, that although under SS command, the Captain and leading personel on board the Wsp boats were German policemen. They were German water policemen also before the war. The boats they used were also different than the small ones with the 20mm gun on the front deck (below image) that are under suspicion of war crimes. This could imply that the Wsp was not involved and the SS itself had also boats on the water, or the boats belonged to other German units under control of Rauter.


Commander was SS General Hanns Rauter, highest in rank in Holland for (German controlled) police and (secret) police affairs. His men on their patrol boats were not only to police and control, but also pressed by Rauter's staff to engage as many Allied A/C over the lake as possible, to prove their necessity to Berlin in this secundairy combat zone. We have copies of letters in which Rauter is urged by his superior Himmler to demonstrate the use and value of this SS-boats on the lake, since they were needed elsewhere and otherwise had to be handed over to the German Army or Navy.

As a result the SS in Holland tried to prove that their patrol boats had a 'vital' role in defending the Reich. But they were not equipped for an anti-aircraft role at all, since largest caliber on board was a twin 13 or 20mm light Flak gun (when carried). Nevertheless they scored kills, but this was more because crippled, low flying bombers returning from Germany were easy targets.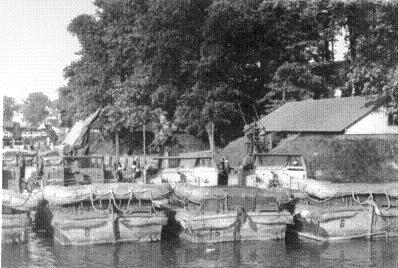 Photo possibly taken in Amsterdam, Hoorn or Enkhuizen 1941.
Coll. Pieter Hoekstra.



Allied (escort-) fighters that were shot upon by the patrolboats, attacked the boats in return or at next opportunity (often shooting-up a civilian boat by accident, causing fishermen to stop fishing). Death rate of German gunners on these boats raised, as the cemetery administration in Amsterdam shows.

Respect for each other between the aggressive patrolboats and Allied pilots dropped to a low point. Not only because of their duels and mutual casualties, but especially when the bombing of the German towns in 'Thousand Bombers Raids' started. After a bombing came in the news, already that same afternoon or next morning the SS-patrol boats on the lake came in contact (often unseen/no witnesses) with damaged Allied aircraft returning from the raid. In Amersfoort it is recorded that the bodies of drowned airmen simply were thrown from the truck in front of the cemetery gate.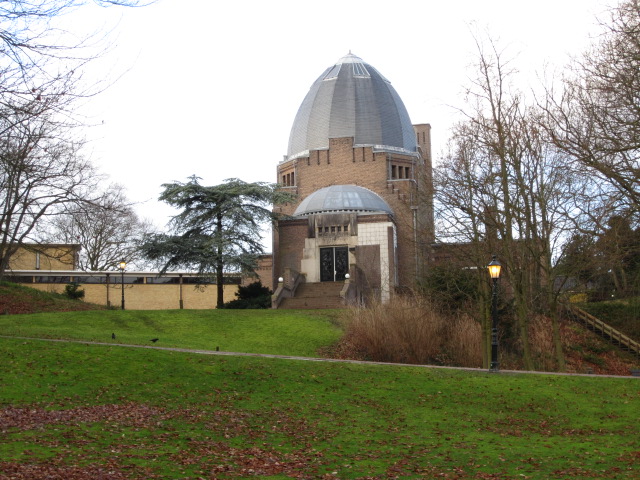 Although there is no hard evidence for the crime, the SS was easily capable of going a step further. And bring Allied bodies from the Lake to Amsterdam and its inland-port and canal (visable on the image top of the page) and then sail via the canal on to crematorium Westerveld in Velsen-Zuid/Driehuis (as the letter found described). They had the means and the motive. SS-General Rauter had command over the boats and had control over the crematorium, already used by them. After the war Rauter was put on trail in Holland for a number of war crimes and executed in the dunes in 1949, buried there in an unmarked grave.


© ZZairwar (Zuyder Zee Air War). Research, text and images.