Relation with Lake (class):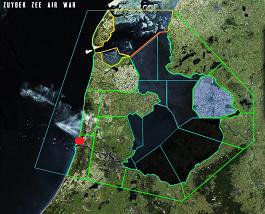 No. Other Cemetery in Area (OCA).


Total nr. of casualties buried here (TC): 1 end WW2, today 1.
Lake casualties, initially, end WW2 (LC-I): 0
Unknown today: 1
of which unknown from Lake (LC-U): 0
of which unknown from North Sea (NS-U): 1
Initial burial site in WW2.
Post war burial site for collection and reburial from other sites: no.
Cemetery with Lake casualties today: no.



WIJK AAN ZEE - PROTESTANT CHURCHYARD

Three weeks before the end of WW2 in Europe, an airman washed ashore here on 13 April 1945. His body was not brought to a larger cemetery outside the coastline, but interred here on this churchyard, in the centre of this village in the dunes. The sea and beach are just a few hundred meters away. This was then a fortified area and part of the German Atlantic Wall defences. He was never identified. Remarkable is the rank of this RAF airman: Corporal. He was most likely part of the group RAF support personnel that drowned when their ship to Belgium sank. More info on this will be added later.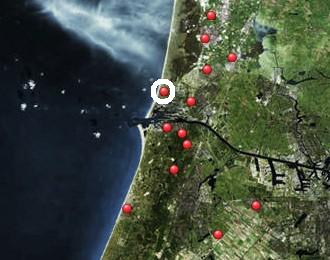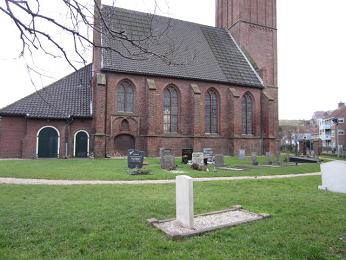 Dutch name cemetery: Wijk aan Zee, Herv. Kerk.
Full name: Wijk aan Zee Protestant Churchyard.
Address (usable for car navigation):
Julianaplein, Wijk aan Zee.

For reaction or comments; send us an email,
see address and info at CONTACT.
Please use as subject titel: 'Wijk aan Zee.







© ZZairwar