Date: 1943 Oct 10/10
A/C Type: B-17F
SN: 42-5898
Code:
A/C Nickname: Little Lass
File: 99
Airforce: USAAF
Sqn/Unit: 388 BG - 562 BS
Mission/Raid: Münster
1
Pilot
1Lt. Paul E. Williams
9
WG
S/Sgt. Ralph S. Cornwell
2
Co-pilot
2Lt. Israel Rogg
10
TG
S/Sgt. Roland W. Conners
3
Nav.
2Lt. Edwin G. Garver
11
4
B
2Lt. Robert W. Macy
12
5
E
T/Sgt. Raymond J. Harwood
13
6
RO
T/Sgt. Anthony A. Gardin
14
7
BTG
S/Sgt. Maynard B. Rollins
15
8
WG
S/Sgt. Harold E. Moore
16

Damaged direct after bombing Münster. Dived out of formation, shot by German fighters and twin-engined fighters. Crew parachuted out near Greven 15km north of Münster and became POW.

Some media report that this aircraft went down into Lake IJsselmeer (Old Zuyder Sea) or the North Sea, but that is incorrect.

MACR: "Ship #898 of the Group went down over the target just after bombs away. The crews report that this ship suddenly nosed down steeply and dove out of the formation during a lull in fighter activity. Reports were that a large burst of Flak exploded in the middle of the squadron formation and immediately thereafter #898 dived out of formation. As soon as 898 lost several thousand feet it was hit by a number of fighters. No additional information".

Engineer T/Sgt. Raymond J. Harwood post war: "We were attacked by fighters immediately after dropping bombs. No.3 engine feathered after 20mm hits short after target. Attacked again by twin-engine fighter. Shortly after pilot Lt. Williams, navigator Lt. Garver, I saw Lt. Rogg getting out of his seat. I helped Lt. Macy our bombardier because we were going strait down with 350 mph." During jumping out Harwood saw how cockpit was hit. Hanging on his parachute, a German fighter came straight at him but passed aside. "I parachuted into a tree. A German soldier arrested me, brought me to a town called Greven. Soon after that armed civilians came. Glad I was arrested by the soldier".
































.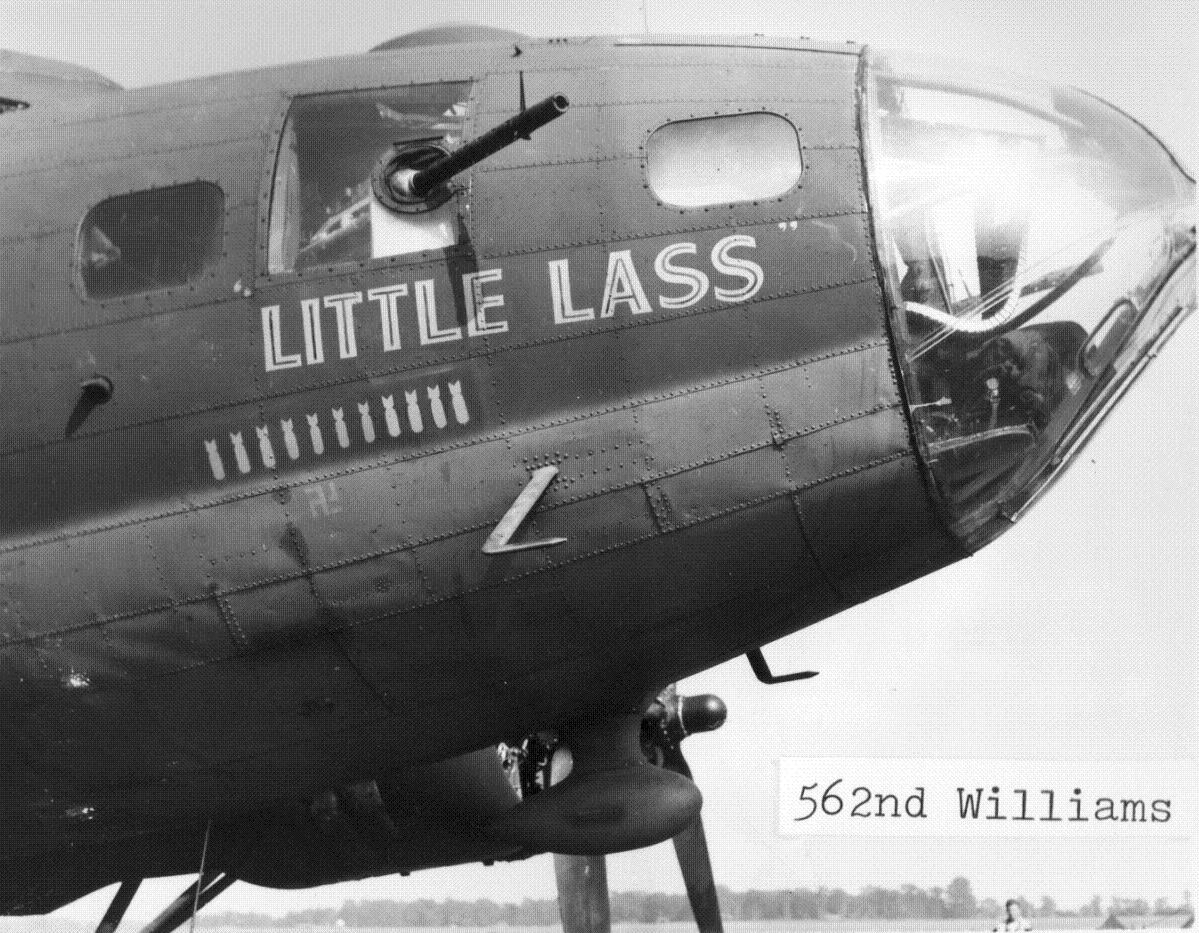 Sources:

- MACR
- http://wwiiflighttraining.org/?page_id=432

- http://www.findagrave.com/cgi-bin/fg.cgi?page=pv&GRid=19153164







© ZZairwar (Zuyder Zee Air War)