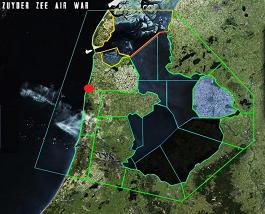 Relation with Lake (class): No. Former Cemetery in Area (FLC)
Total nr. of casualties buried here (TC): 0 (Cleared)
Lake casualties, initially, end WW2: 1.
Unknown today: 0
of which unknown from Lake (LC-U): 0
of which unknown from North Sea (NS-U): 0
Initial burial site in WW2.
Post war burial site for collection and reburial from other sites: no
Cemetery with Lake casualties today: no.



EENIGENBURG PROTESTANT CHURCHYARD

A Hamlet between cow meadows, close to the North Sea dunes. On 19th May 1944, B-24J Liberator 44-40171 of the 492 BG, piloted by 2 Lt. Charles W. Arnett, made an emergency landing here. It came from Germany in problems, trying to make it back to England. Turned back to the Dutch coast when it was just over the North Sea. It passed the dunes on low level and belly landed in a field near Tuitjenhorn. On impact, waist gunner Sgt. Uriel Robertson smashed his head inside the ship and was killed. All others became POW. Next day, Sgt. Robertson was buried on the yard of the Eenigenburg Protestant church. In 1946 his body was moved to US identification centre Neuville-en-Condroz and in 1949 he was reinterred in his hometown Burlington, North Carolina, USA. Today there are no war graves in Eenigenburg.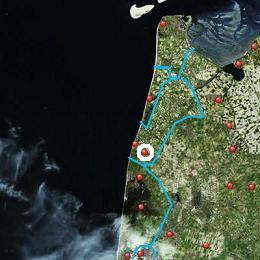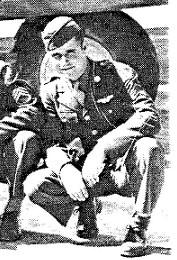 Dutch name cemetery: Begr. pl. Hervormde kerk.
Full name: Eenigenburg General Cemetery.
Address (usable for car navigation):
Surmerhuizerweg 29, Kerkepad/Kerkweg, Eenigenburg (Gem. Zijpe).

For reaction or comments; send us an email,
see address and info at CONTACT.
Please use as subject titel: 'Eenigenburg'.




In memory of Sgt. Uriel Robertson.




Image below: B-24 42-44171 ("Boomerang") 492 BG on fire after the belly landing. The tail wheel has broken off (left). On the original picture it is visible that the body of Sgt. Uriel Robertson is laying on the ground under the wing tip (on below image faintly visible). His colleagues dragged him out the aircraft direct after landing.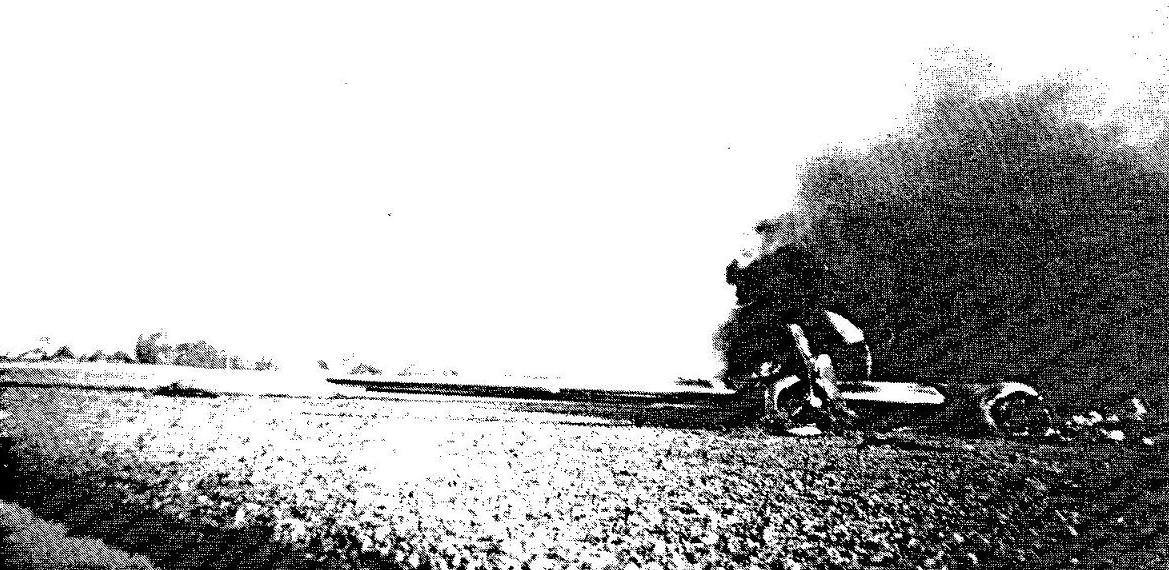 Source: MACR 5242 and the booklet 'Memories of Crew 717 of the Boomerang' by Charles W. Arnett.



Entrance lane to the church.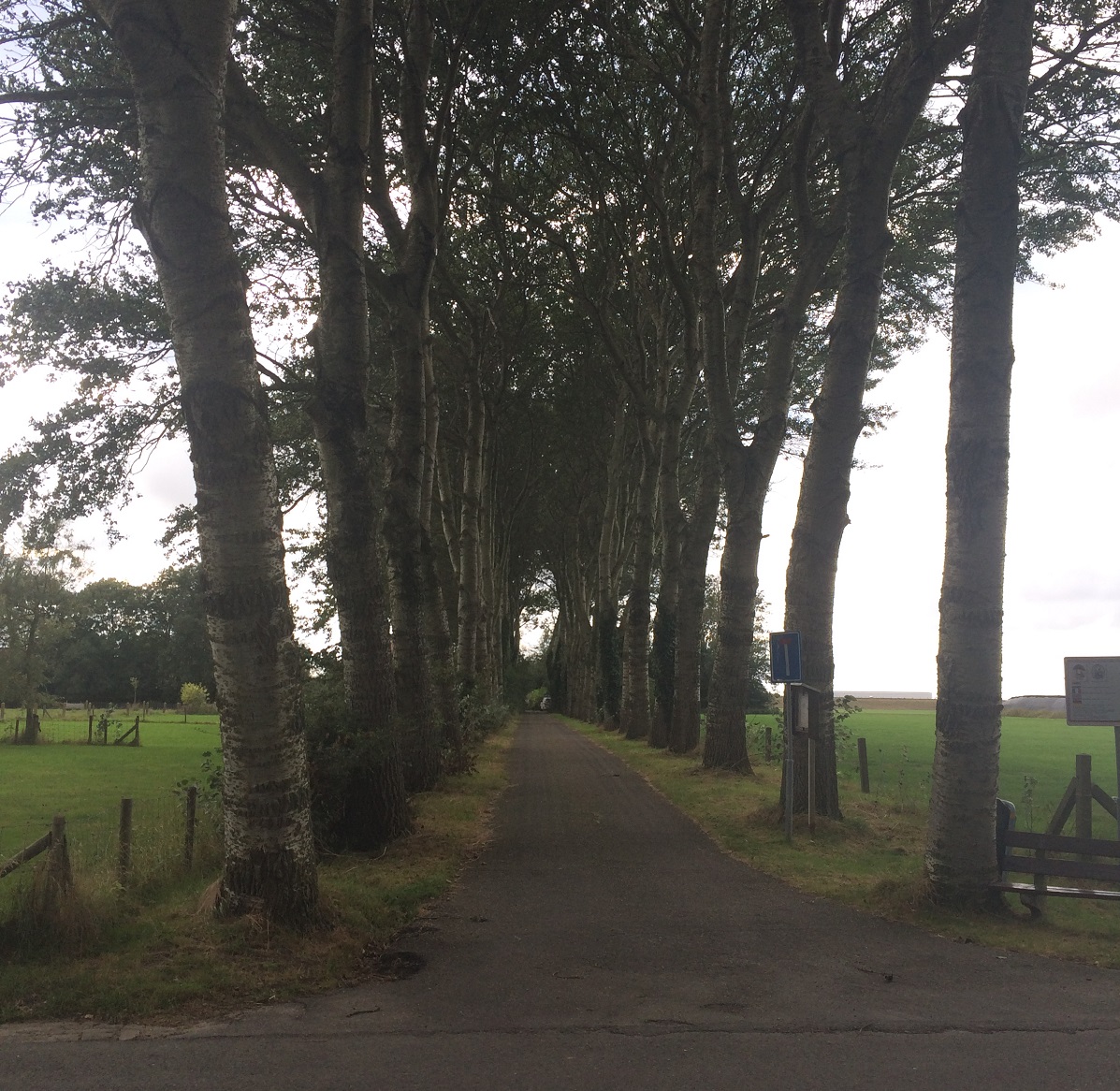 Below: sign at begin of lane. It mentions that this was the location of a battle in 1799 between French troops (Napoleon) and an English/Russian force that landed on the coast north of here with intention to drive the French out of Holland (which failed). Location of this church and battlefield is marked on below chart with an orange circle. Note the crossed swords above the word Eenigenburg.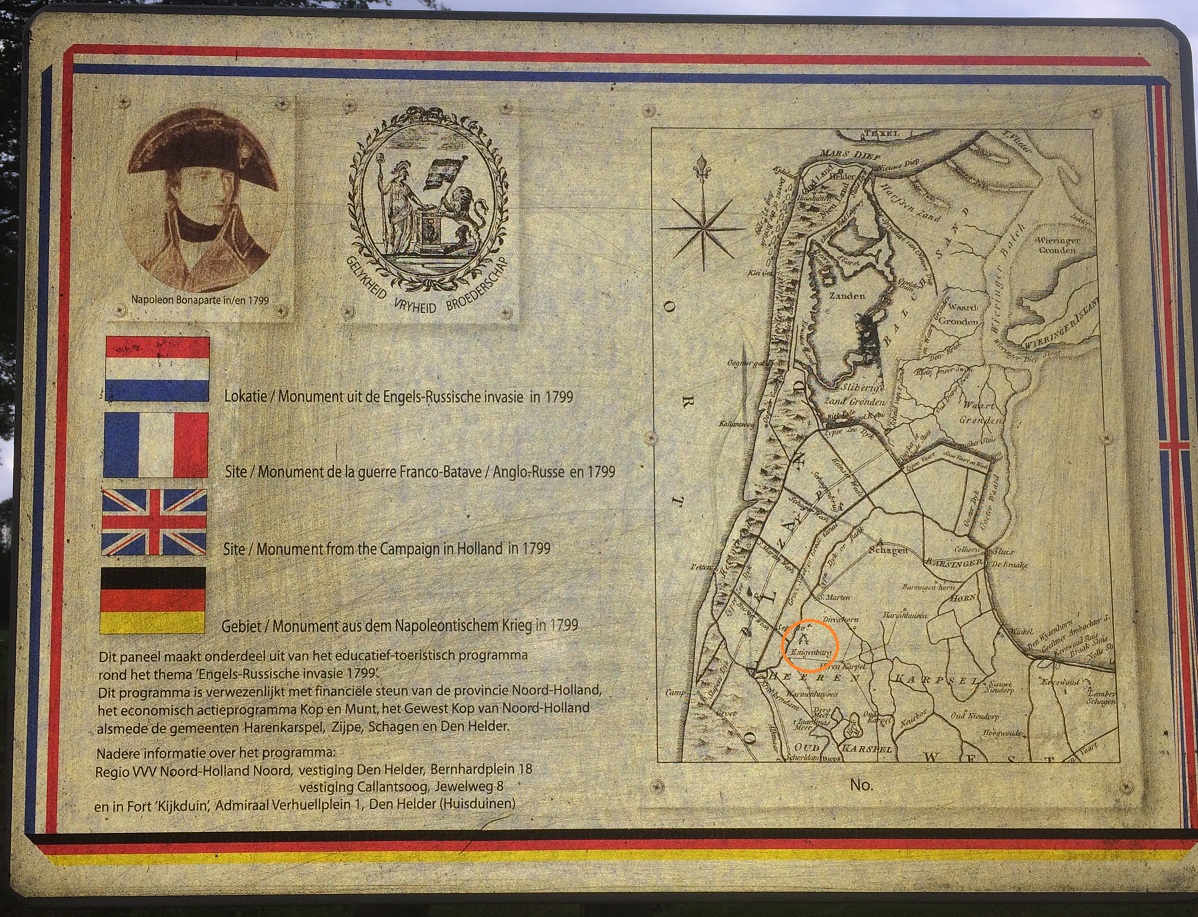 Below church was build in 1792 and build on the debris of previous churches (since year 1200) on this location. The higher position protected the church and its yard during floodings. This building was seven years old when the battle between the French and English raged here. The fighting must have caused damage, but all was repaired.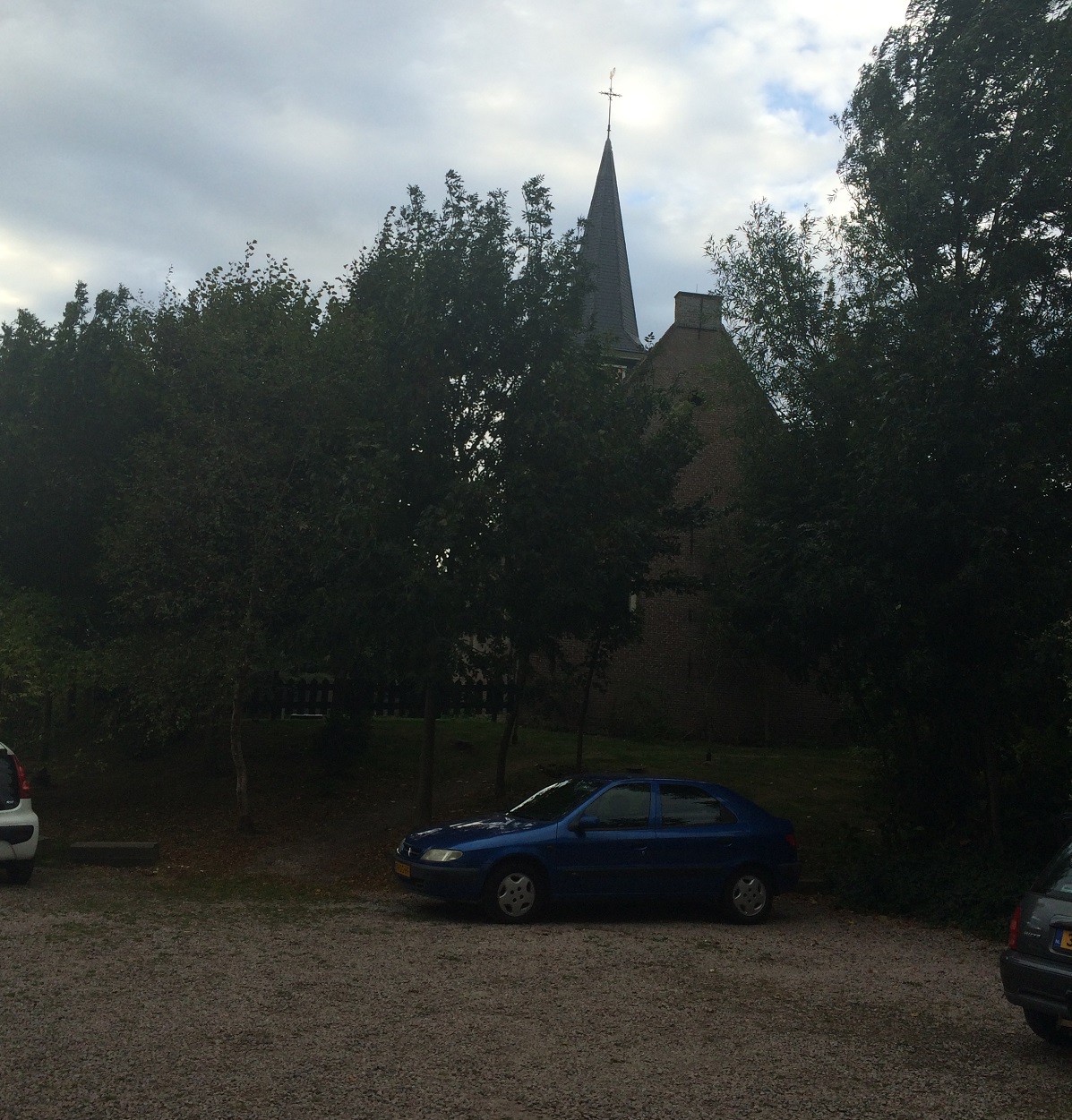 The church is small. It served as chapel for an old castle nearby and the local people in surrounding hamlets.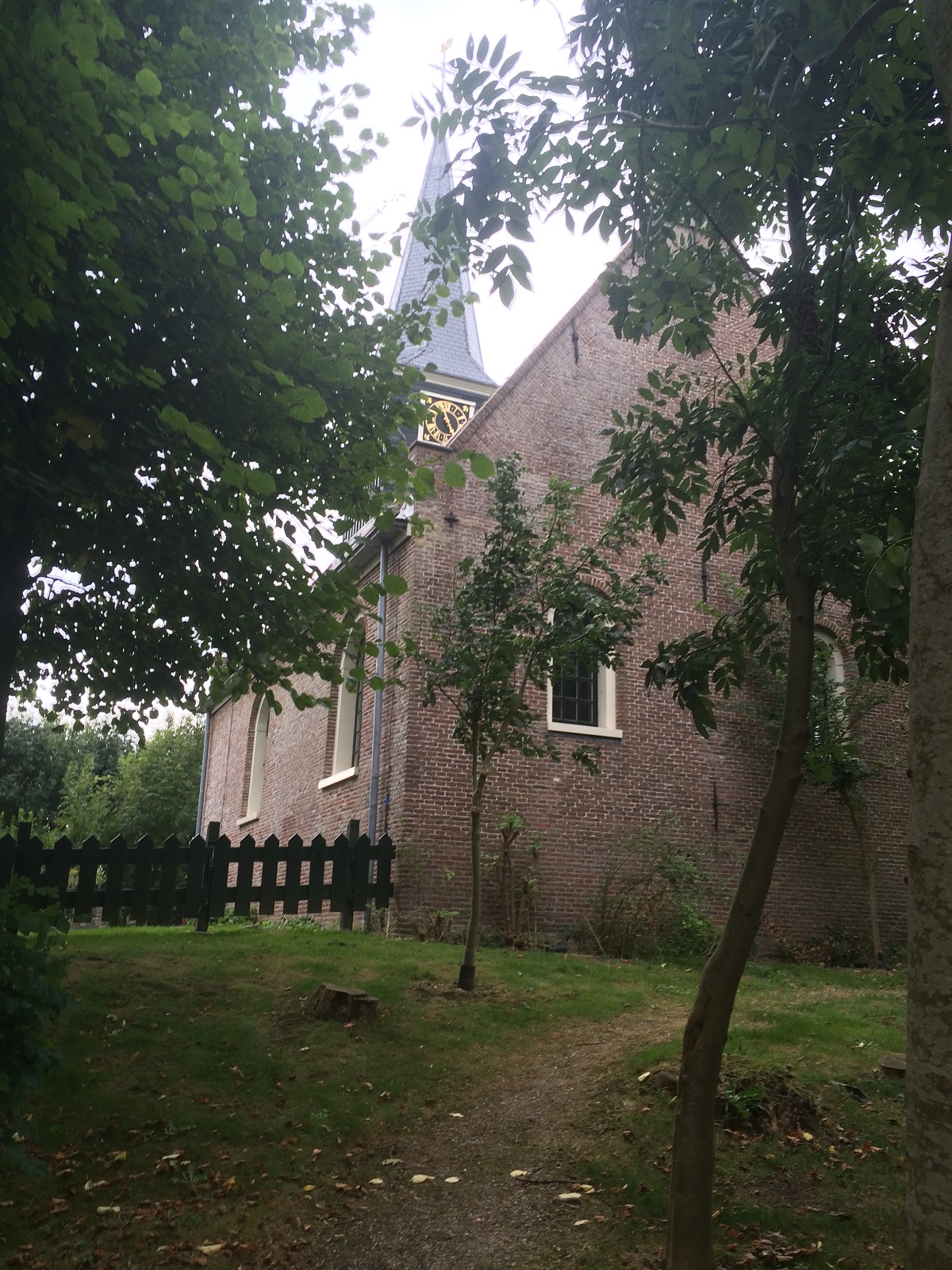 .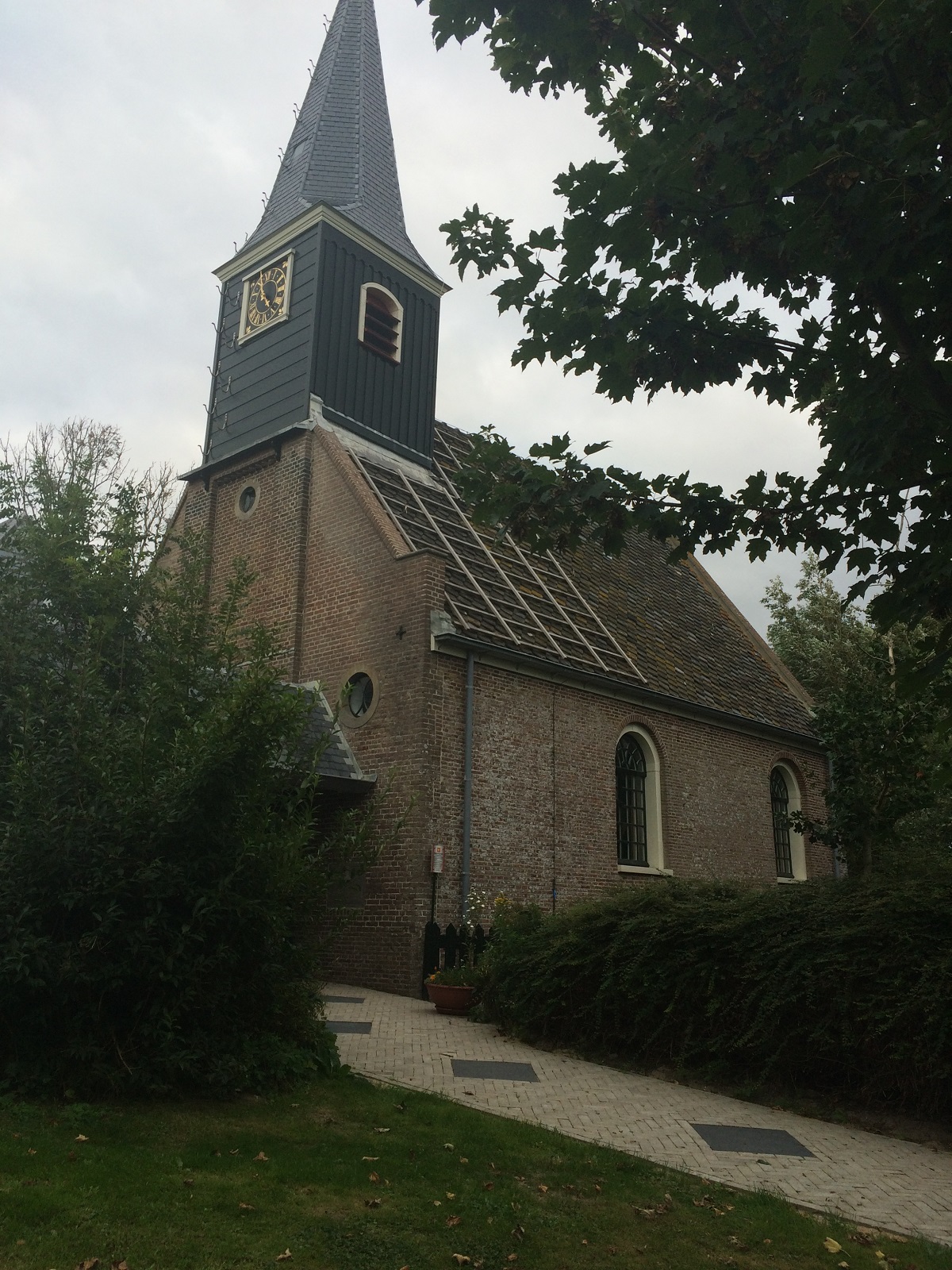 Churchyard. Sgt. Uriel Robertson was buried behind the big black gravestone with the cross in (now empty) grave no. 28.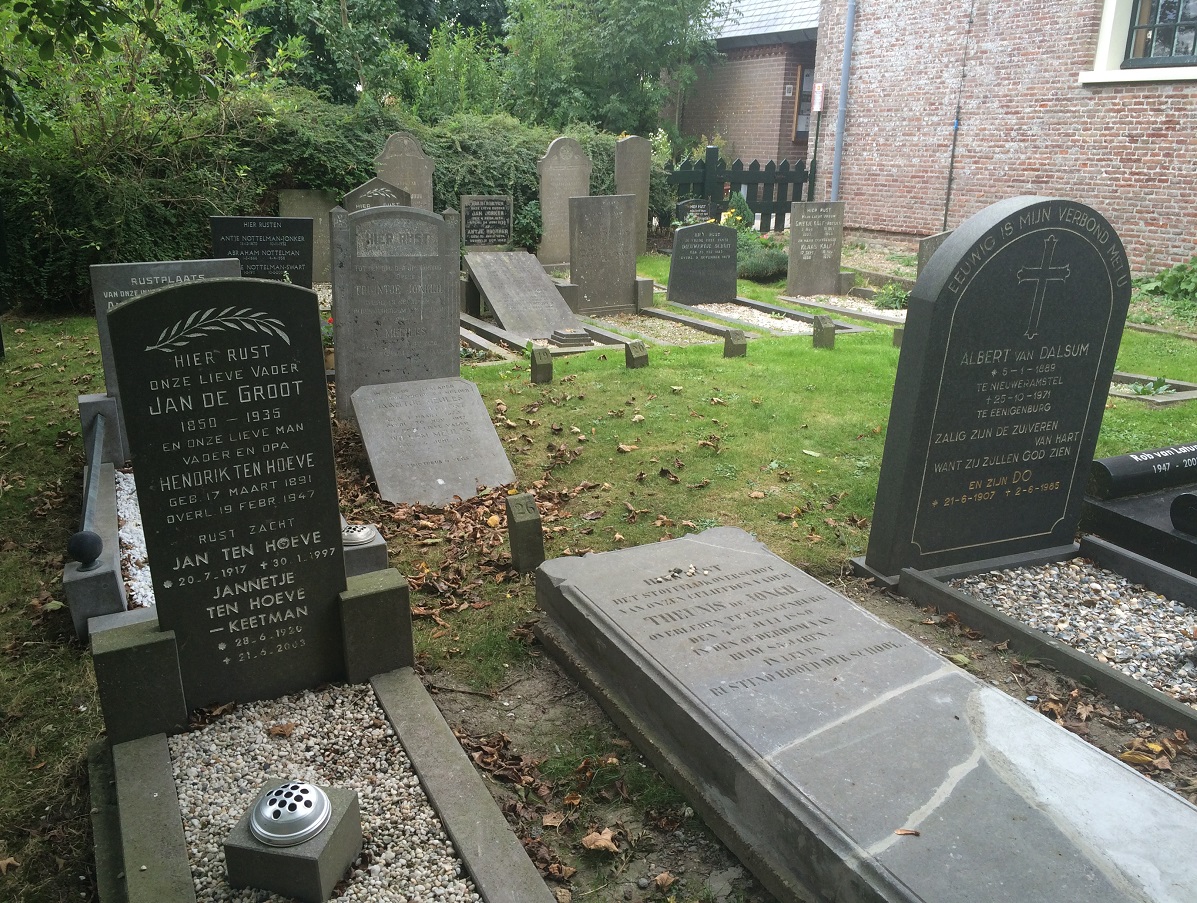 Below: empty graves 28 and 29.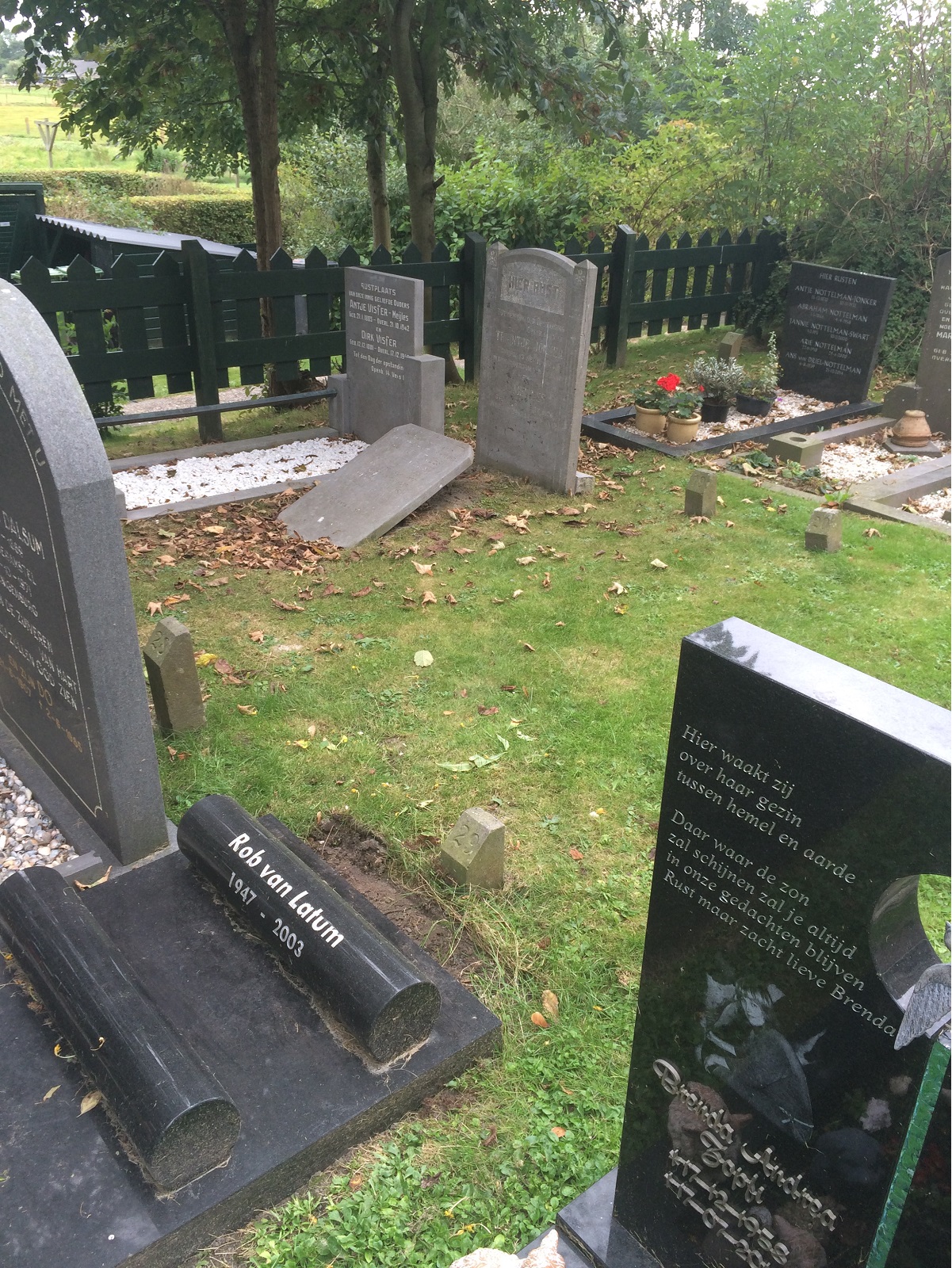 .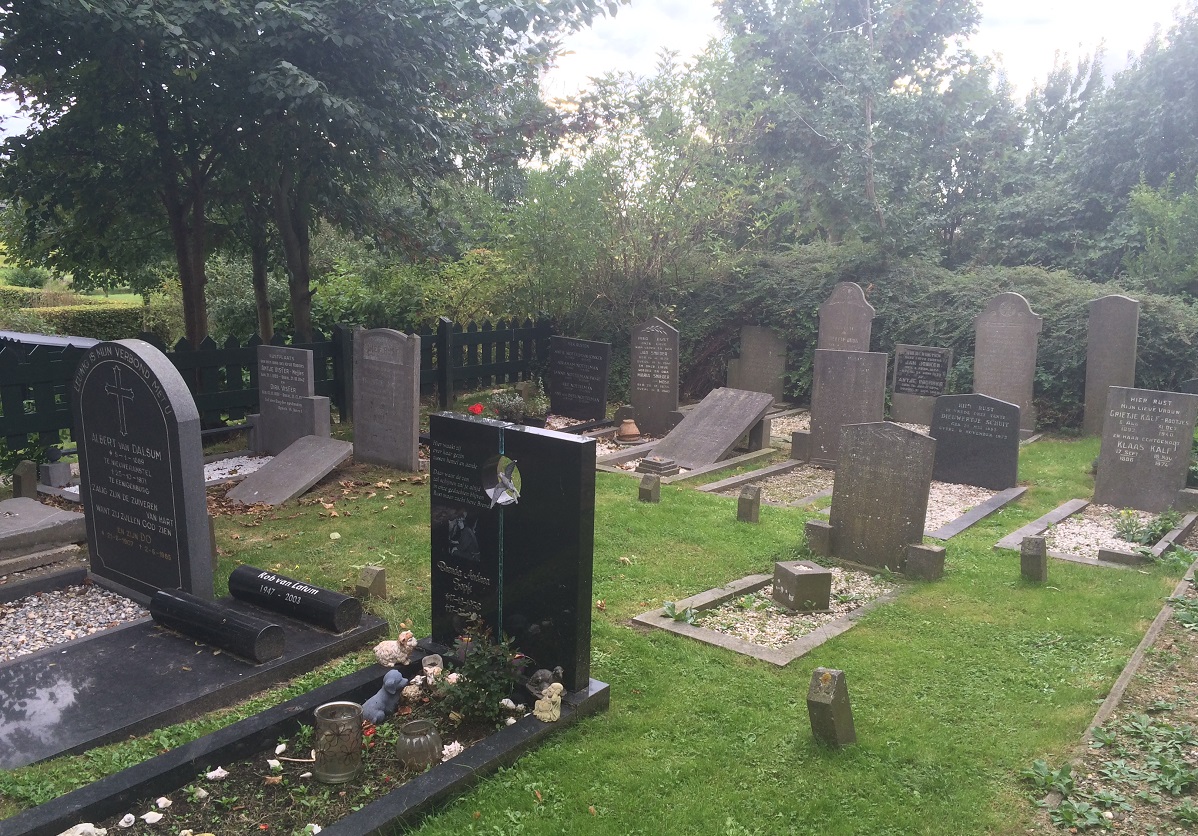 Another photo: http://www.b24bestweb.com/boomerang-v4.htm



© ZZairwar (Zuyder Zee Air War)