Date: 1940 Jul 05/06
A/C Type: Wellington IC
SN: R3170
Code:
A/C Nickname:
File: 174
Airforce: RAF
Sqn/Unit: 99 Sqn
Mission/Raid: Kiel or Köln
1
Pilot
P/O R.A.G Willis
9
2
Navigator
P/O J. Perkins
10
3
F/Eng
Sgt. K. MacArthur
11
4
WO/AG
Sgt. Gerald T. Sexton KIA, buried Amsterdam
12
5
Tail gunner
Sgt. C. Scanlon
13
6
14
7
15
8
16

Choose Schiphol airfield as AT (alternative target) on return due to icing. Flak damaged the aircraft after a 2nd pass over the field.
It decended (burning) for a belly landing and slided against a roadside on the Eastern outskits of Haarlem (Oude weg).


It was still dark and four of the crew tried to evade on foot, but were eventually caught and became POW.
At daybreak, German soldiers found Sgt. Sexton dead, next to the wreck in a ditch. He was buried in Amsterdam.

This was the first Wellington bomber that came down in this region. German soldiers stationed in Haarlem and Schiphol airfield came to the scene armed with their cameras and also the German and Dutch press were present to cover the story. We know at least 30 photos that were taken that day, but probably there are dozens more. Typical on all photos is the aircrafts tail, laying in a backwards angle and the famous geodetic construction clearly showing.

Below two images as example.



© ZZairwar (Zuyder Zee Air War)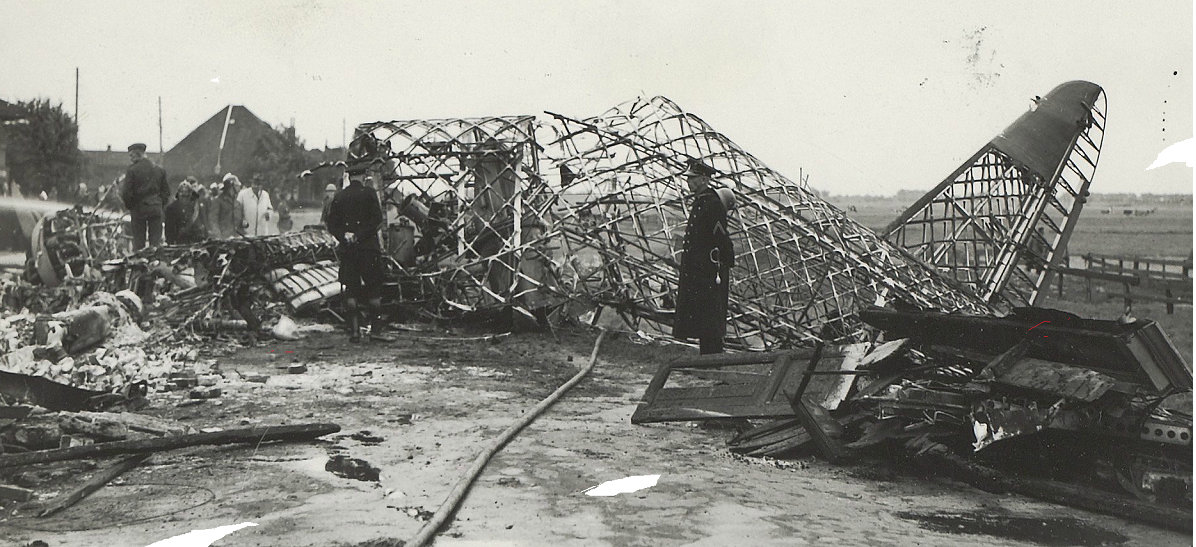 .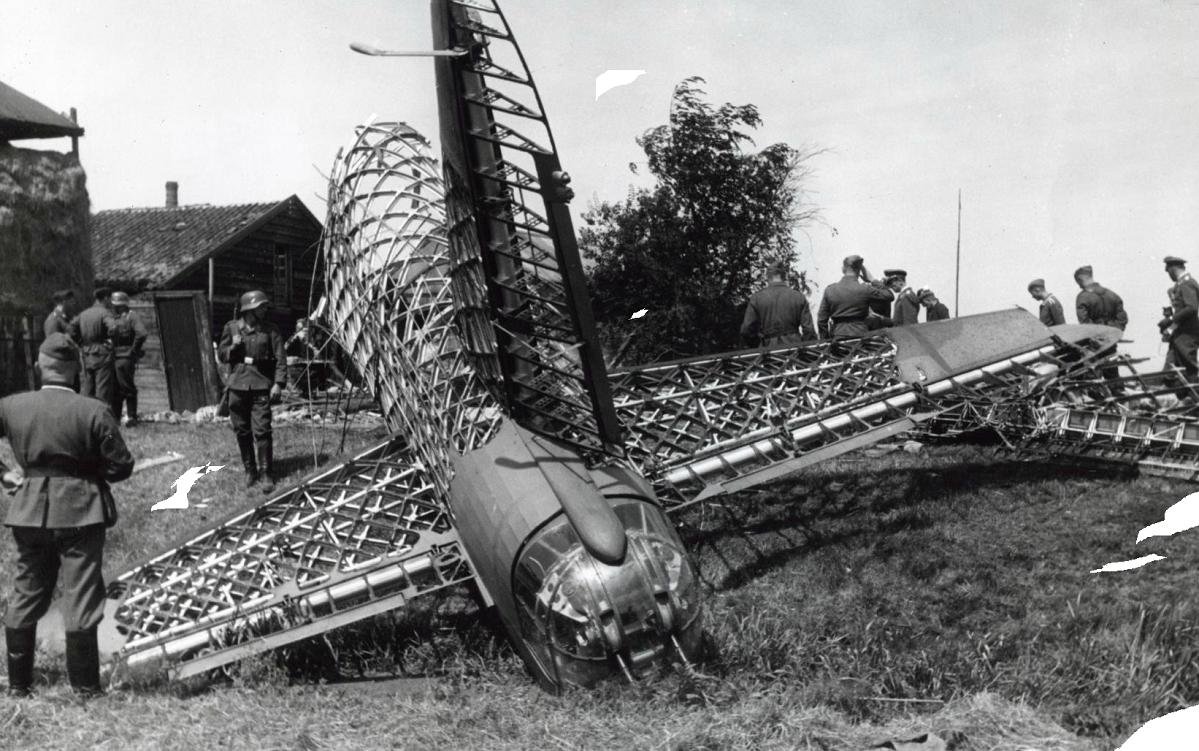 ===