Date: 1941 Mar 24/25
A/C Type: Wellington IC
SN: R1440
Code: LN-
A/C Nickname:
File: 55
Airforce: RAF
Sqn/Unit: 99 Sqn
Mission/Raid: Vegesack
1
Pilot
P/O Thomas Fairhurst MIA
9
2
CP/Nav
Sgt. Howard V. Wansbrough MIA
10
3
WO/AG
Sgt. Wilburn L. Waldron MIA
11
4
Bomb aimer
Sgt. Charles W. Hall MIA
12
5
WO/AG
Sgt. Gordon Wilfred Brown buried Harderwijk
13
6
Rear gunner
Sgt. William R. Moore MIA
14
7
15
8
16

Shot down by a nightfighter off Hindeloopen/Stavoren and crashed in Lake IJsselmeer. 5 MIA.


.
Sgt. Gordon Wilfred Brown was buried 10 July 1941 (3 months after the crash), first Allied military in Harderwijk (first of 43). His five companions are MIA.

A few days later a crew member of another Wellington (W5375), F/O H. Marshall, also crashed W of Stavoren the same night, washed ashore and was buried next to Brown.
They were the first 2 Allied airmen buried in Harderwijk, which today has a large airwar plot.



Sources:

- http://www.teunispats.net/t990.htm

- website CWGC

- Our file on Harderwijk Cemetery: http://www.zzairwar.nl/dossiers/936.html




© ZZairwar (Zuyder Sea Air War)





Below: in 2012 the Historical Society Harderwijk was allowed to erect a monument to commemorate the airmen that crashed in the lake.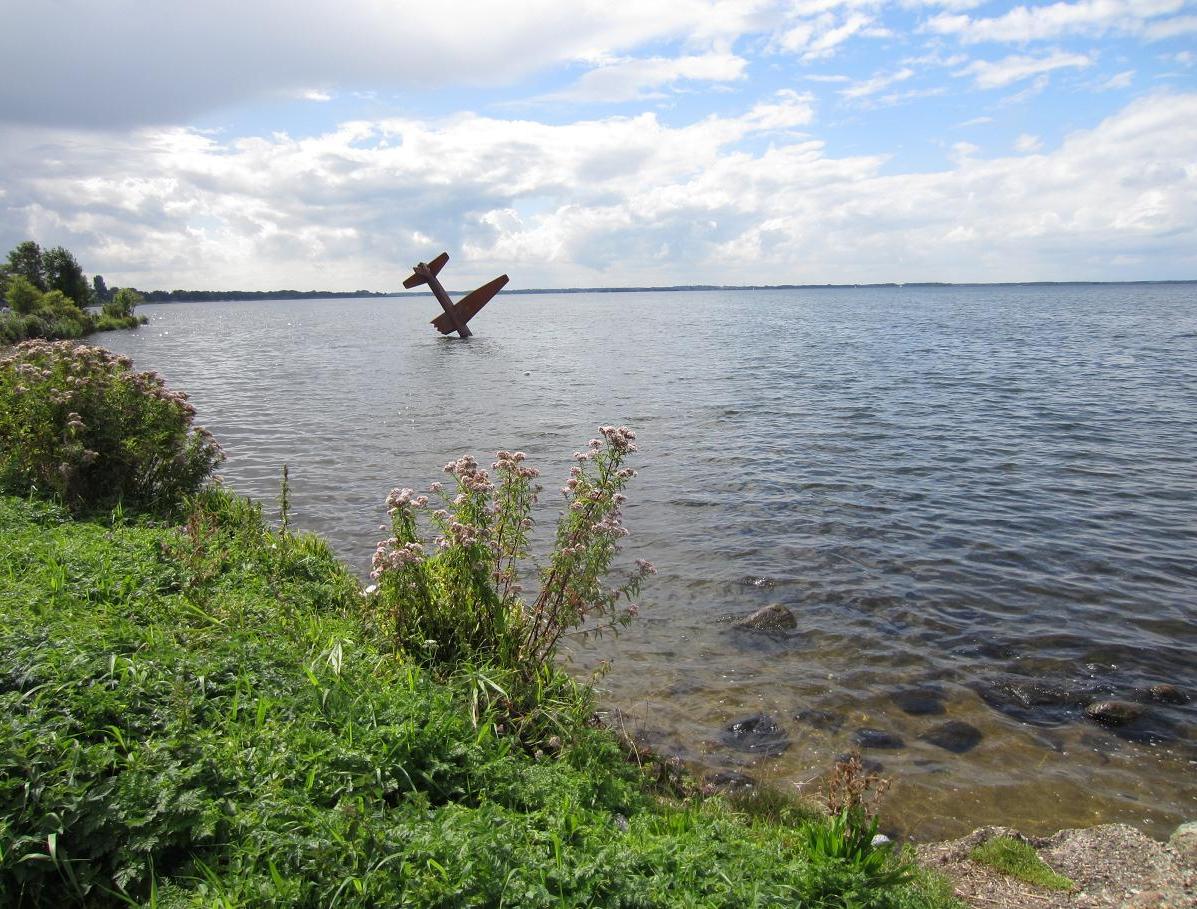 ==