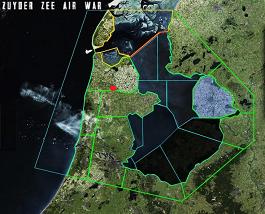 Relation with Lake (class): No. Other Cemetery in Area (OCA)
Total nr. of casualties buried here (TC): 5 end WW2, today 5.
Lake casualties, initially, end WW2 (LC-I): 0
Unknown today: 0
of which unknown from Lake (LC-U): 0
of which unknown from North Sea (NS-U): 0
Initial burial site in WW2: yes.
Post war burial site for collection and reburial from other sites: no.
Cemetery with Lake casualties today: no.



NIEUWE-NIEDORP -- FIELD GRAVE

In the night of 22 on 23 June 1941, Wellington bomber T2990 of 311 Sqn (Czech) dived in the ground on this spot, between Hamlet 't Veld and Nieuwe-Niedorp. Shot down by a German Night fighter. Only the pilot F/Sgt. Bufka could use his parachute and became POW. The other 5 crew members went down with the aircraft. This field use to be a muddy seabed and during WW2 this meadow still had very soft ground. The aircraft dived deep in it and could not be recovered.

The local community placed a monument on the location and every year on the 4th of May the crew is commemorated here. There is no free access because it is on private property on the backyard of a farm. The crew are: F/Sgt. Alois Rozum, Pilot Officer Vilem Konstacky, P/O Leonard Smrcek, Sgt. Jan Hejna and Karel Valach. They are also mentioned on the Runnymede memorial.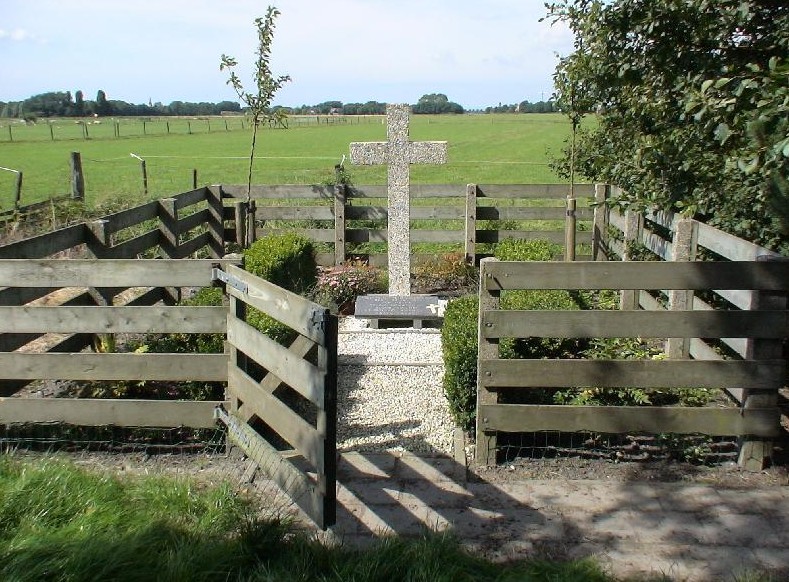 Dutch name cemetery: Veldgraf Kanaalweg 5.
Full name: No CWGC cemetery. It is a field grave.
Address (usable for car navigation):
Kanaalweg 5 (Westerweg), Nieuwe-Niedorp

For reaction or comments; send us an email,
see address and info at CONTACT.
Please use as subject title: 'Nieuwe-Niedorp'.




























© ZZairwar (Zuyder Zee Air War)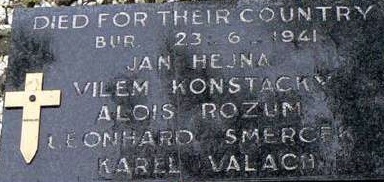 Aircraft file: http://www.zzairwar.nl/dossiers/467.html