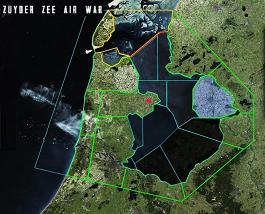 Relation with Lake (class): Former Lake (Area) Cemetery (FLC)


Total nr. of casualties buried here (TC): 1 end WW2, today 0.
Lake casualties, initially, end WW2 (LC-I): 0
Unknown today: 0
of which unknown from Lake (LC-U): 0
of which unknown from North Sea (NS-U): 0
Initial burial site in WW2: yes, Lake Area Cemetery (LA)
Post war burial site for collection and reburial from other sites: no
Cemetery with Lake casualties today: no.
LUTJEBROEK



Wellington R1696 of Polish 304 Sqn crashed 18/19 June 1941 nearby, on the Eastern boundary of Hoogkarspel, on the West side of Lutjebroek. Pilot was Sgt. S. Lewek who became POW. A dead crew member (Por. K. Zerebecki) was recovered by the Germans and buried in Bergen aan Zee. Later a burned body was recovered from under the wreck and buried on the local Roman Catholic Churchyard in Lutjebroek. This was Sgt. Henryk Rogowski. In 1963 his remains were exhumed and reburied in Breda on the Polish field of honour, cemetery Ettensebaan.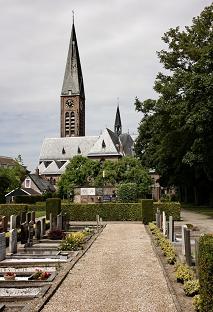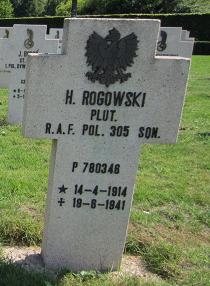 Dutch name cemetery: Lutjebroek Rooms Katholieke begr. pl. St. Nicolaaskerk.
Full name: Stedebroek (Lutjebroek) RC cemetery, St. Nicolas church
Address (usable for car navigation): P.J. Jongstraat 45.

For reaction or comments; send us an email,
see address and info at CONTACT.
Please use as subject title: 'Lutjebroek'.
© ZZairwar (Zuyder Zee Air war)